Russia drew attention to the abnormally high cost of air tickets abroad for the next few dates. For example, the last seat on an IrAero plane flying to Antalya from Domodedovo Airport on Friday, September 23, is on sale for 650,859 rubles ($10,600).
By going to the airline's website from the aggregator, the fare includes baggage and hand luggage. However, for choosing a seat in the SSJ 100 cabin, you will have to pay from 399 to 1999 rubles.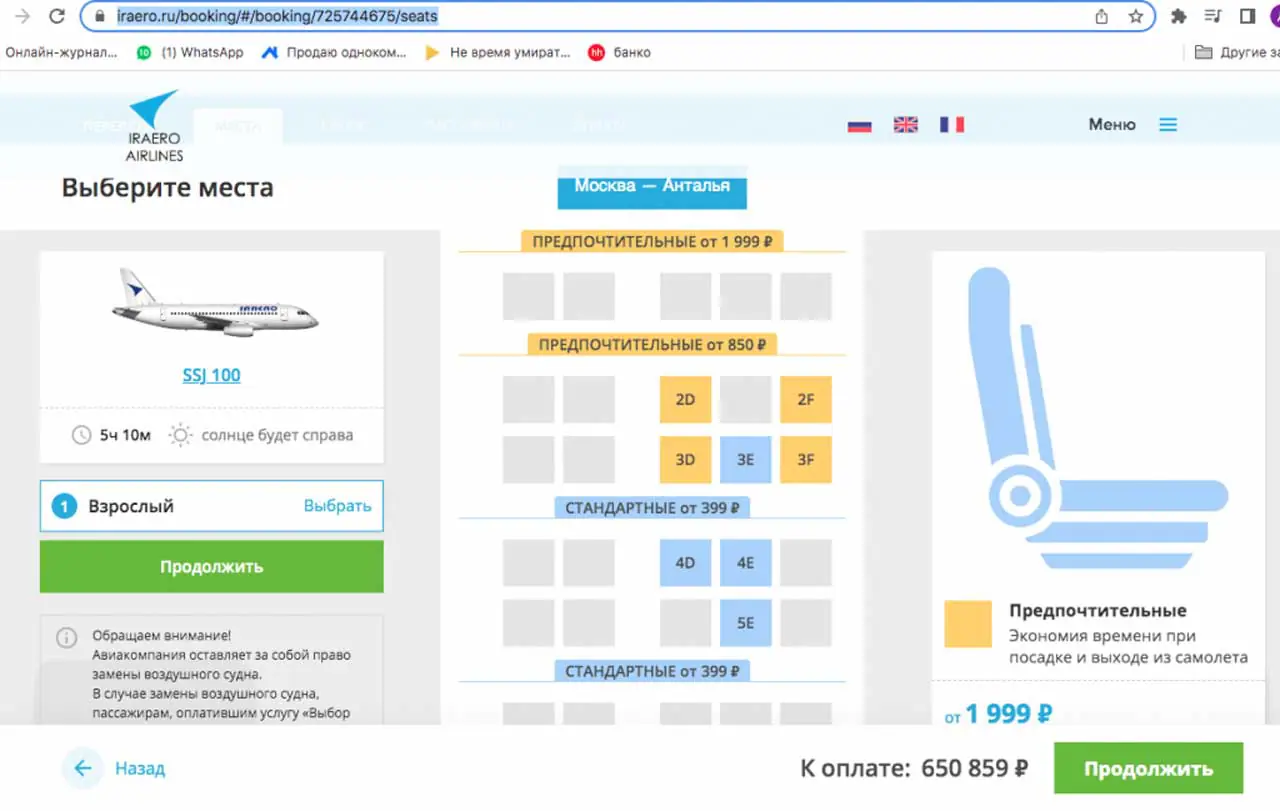 For those wishing to save money, the carrier offers to fly a day later, on Saturday, for 499,674 rubles ($8,200).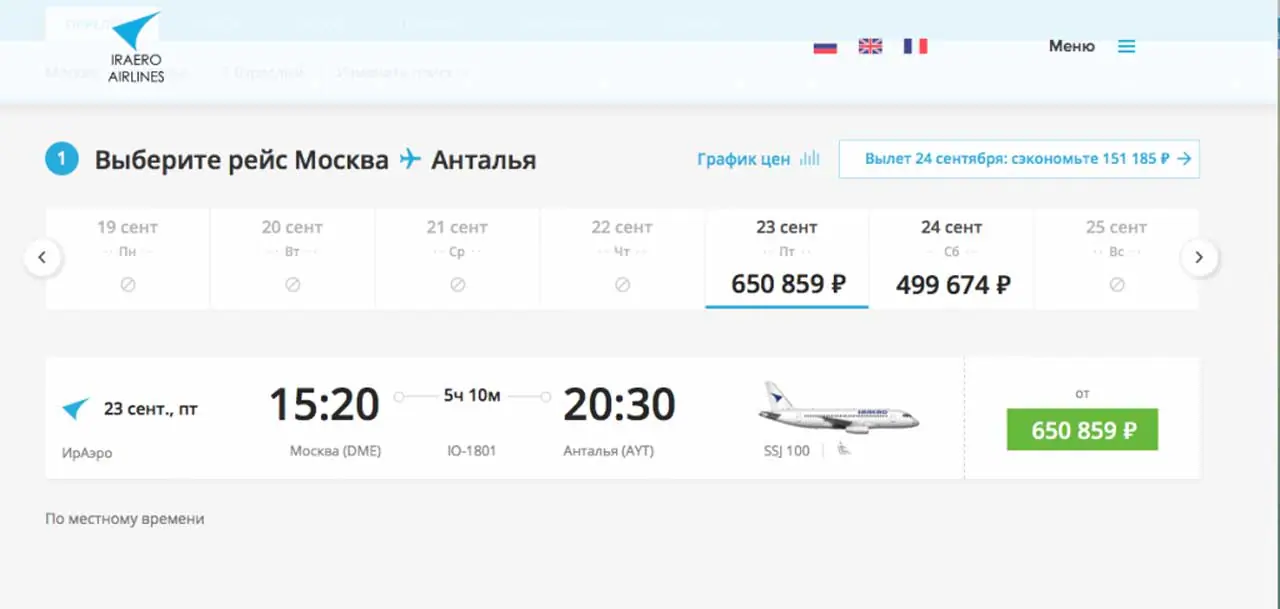 It should be noted that other tickets for flights to Antalya on September 22–24 were not returned at all by the search on Aviasales. However, at the time of this writing, there were still seats available on the Red Wings direct flight to Istanbul for RUB 157,298 leaving next Saturday.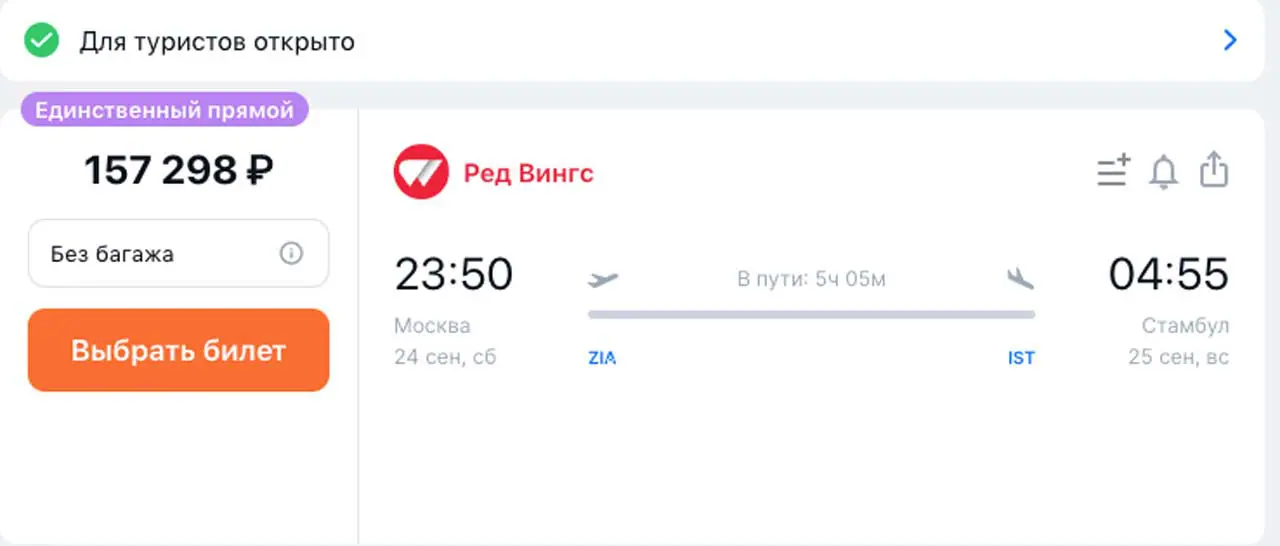 Turkey is not the only destination where price anomalies are observed. An Emirates ticket to Dubai, for example, on September 24, is offered for 171,765 rubles, and for other dates – more than 430 thousand rubles.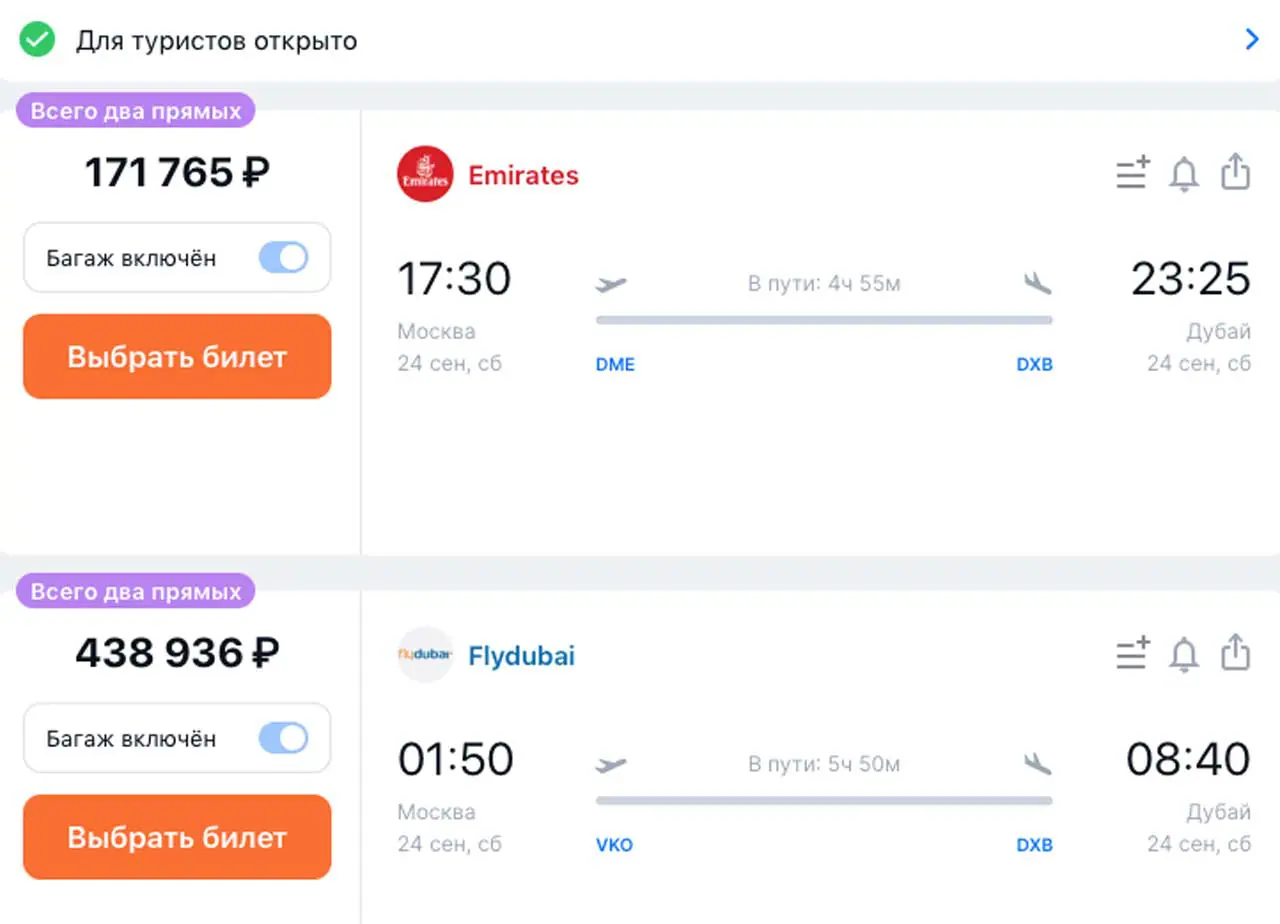 The increase in the cost of air tickets to countries open to tourists from Russia began on the morning of September 21 in the wake of news about partial mobilization.