In the French town of Cannes, there is a new museum of underwater art, which aims to protect and shelter marine life. Located off St. Margaret Island, it consists of six masked face sculptures, each over six feet tall.
British underwater artist Jason deCare Taylor spent four years creating the sculptures, his first installation in the Mediterranean. It features portraits of locals, from an 80-year-old local fisherman to a nine-year-old elementary school student. The sculptures are at a depth of 3 m and weigh about 12 tons each.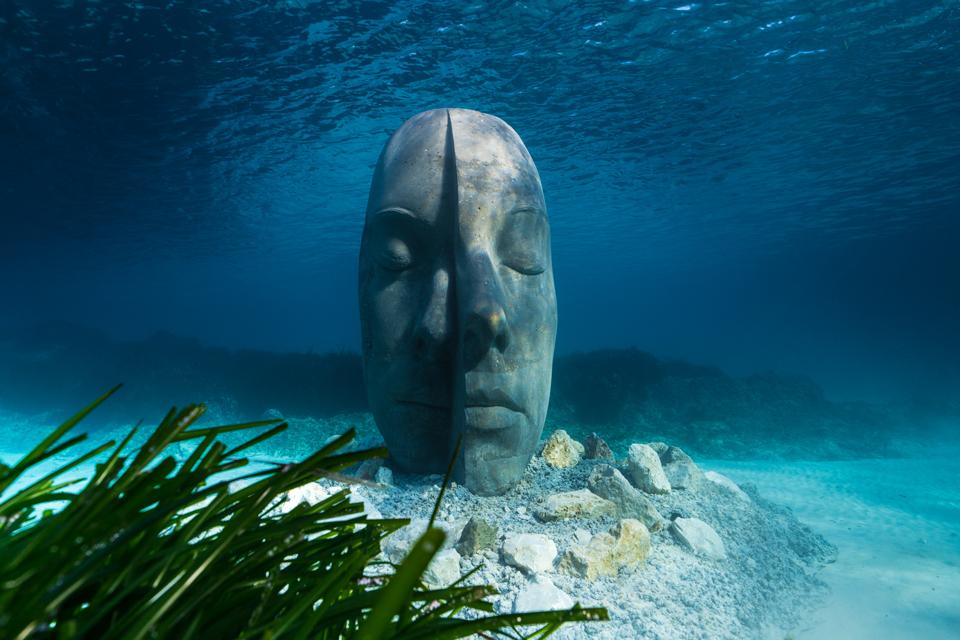 The masks relate to the history of the island, where the Man with the Iron Mask was imprisoned in the late 17th century. They also address contemporary debates about identity, the public figure, and what lies behind appearance. Before they were placed under water, old marine infrastructure, garbage, old pipes and cables had to be removed from this area.
The sculpture was sailed to the place by boat, and divers used cranes to place it on the spot. Now that they are in place, scuba divers and divers can swim among the sculptures without paying an entrance fee.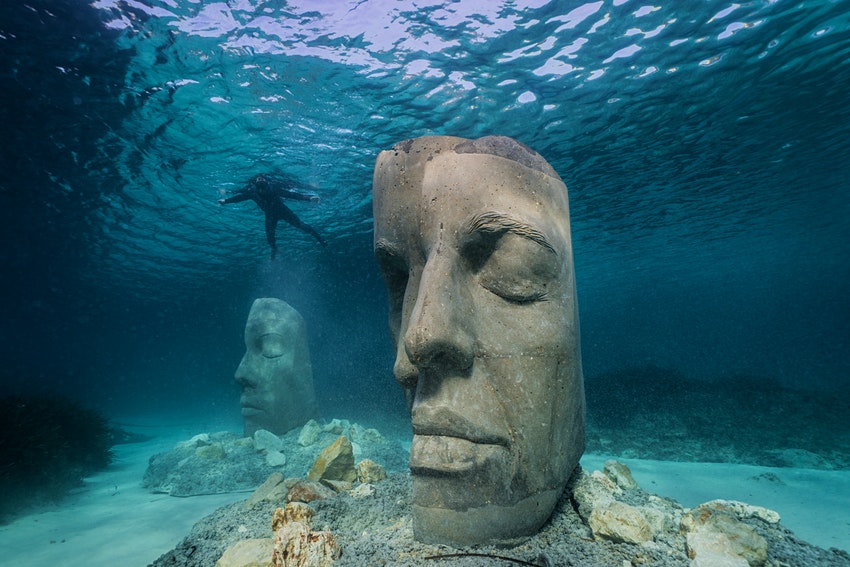 Taylor has created underwater installations around the world, and his works of art are essentially artificial reefs. Each sculpture is created using non-toxic, neutral pH cement that does not contain harmful contaminants. They are designed to become an integral part of the local ecosystem.
Marine cement is very strong, with a rough texture that encourages coral larvae to attach and thrive. There are also nooks and dark tiny openings formed from the folds of clothing to provide shelter for fish and crustaceans.