After the death of Queen Elizabeth II, Buckingham Palace released an official statement saying that 73-year-old Prince Charles, the eldest son of Elizabeth II, becomes the king of Great Britain.
The King and Queen Consort will remain at Balmoral tonight and return to London tomorrow, Prince Charles and his wife Camilla said in a statement.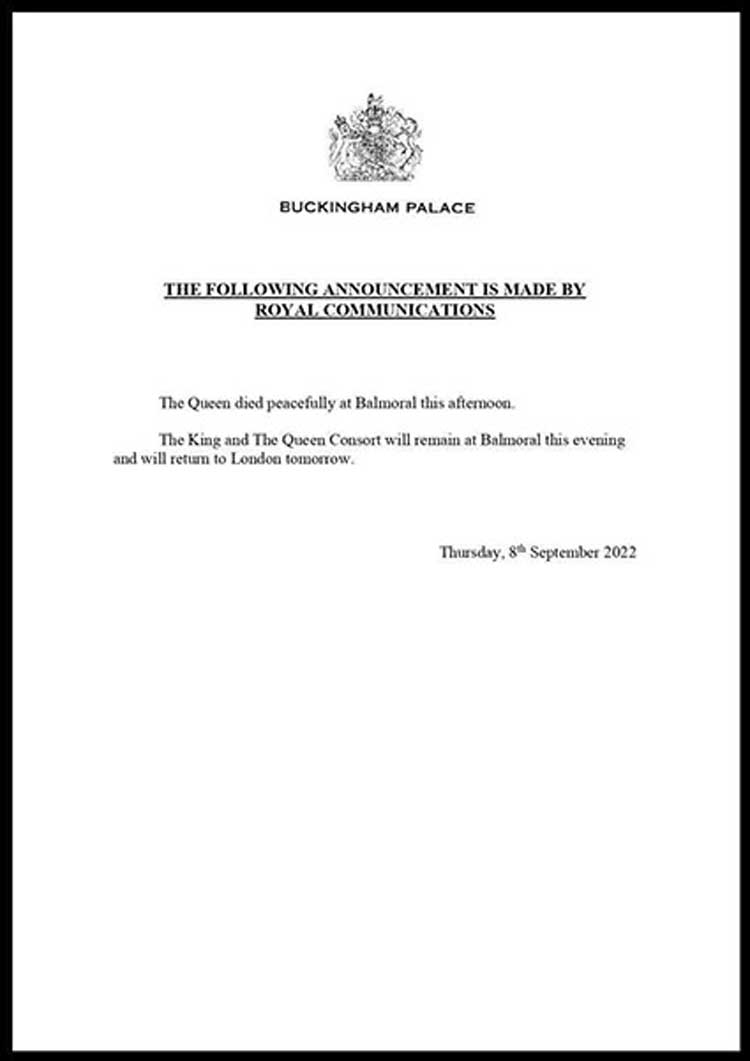 The Prince of Wales is immediately declared king, although his official coronation will not take place for some time. Charles is expected to hold his first audience with the Prime Minister today.
Recently, Charles has often replaced Elizabeth II at official events. This year, Prince Charles also gave his first speech from the throne on the government's legislative plans. Queen Elizabeth II did not take part in the opening ceremony of the session of Parliament for health reasons.