The UK intends to further ease travel restrictions by waiving quarantine requirements for visitors who have been vaccinated in the US and the European Union – if they travel to England, Wales and Scotland from amber countries.
From 2 August, most of the UK will no longer require fully vaccinated travelers from the EU and the US to be quarantined for 10 days after arrival if they come from amber or medium risk countries. Until now, only UK residents returning to England who were "fully vaccinated with the NHS vaccine in the UK" could bypass quarantine, but now the door is open to newcomers who have been fully vaccinated with US and EU-approved vaccines – as well as travelers. from these countries that have recovered from the virus.
Most countries are classified as amber according to the UK traffic light system, including hotspots such as Italy, Greece, Spain, mainland Portugal and the United States. France is also on the amber list, but passengers returning from there still have to be quarantined for 10 days due to fears about the spread of the beta option in the country.
But still there are some requirements that need to be considered before planning a trip. Transport Secretary Grant Shapps confirmed that in addition to the pre-trip test, travelers from amber countries must pass the PCR test on the second day of arrival. Children will also be required to take a PCR test on the second day, and unvaccinated and even partially vaccinated travelers will still be required to be quarantined for 10 days upon arrival from the amber country.
At present, the rules apply only to people traveling to England, Scotland and Wales; the situation in Northern Ireland has not changed.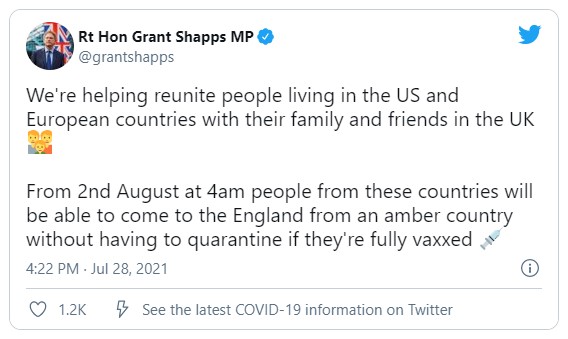 There are no changes in the rules of arrival from the countries on the green list – countries with low levels of infection and high levels of vaccination. They also need to undergo PCR before and after the trip, but they do not need to be quarantined.
Newcomers from the red list or high-risk countries will still be required to undergo mandatory quarantine in hotels at their own expense.
Meanwhile, Britain reopened the country, repealing almost all internal rules of COVID-19, despite the continuing increase in the number of cases due to Delta options. While the British Medical Association (BMA) has called for continued use of face masks, the government's mandate to use masks has now been lifted, along with recommendations for social distancing. Entertainment and hospitality fully opened on July 19, for the first time since March last year, without restrictions; concerts and festivals return; sports games are allowed to run at full capacity; and life more or less goes back to pre-pandemic times.
In London, however, masks are still mandatory on public transport, including the Tube, bus, tram, DLR, land transport and TfL Rail. Passengers will continue to wear protective masks at transport stations and throughout the journey.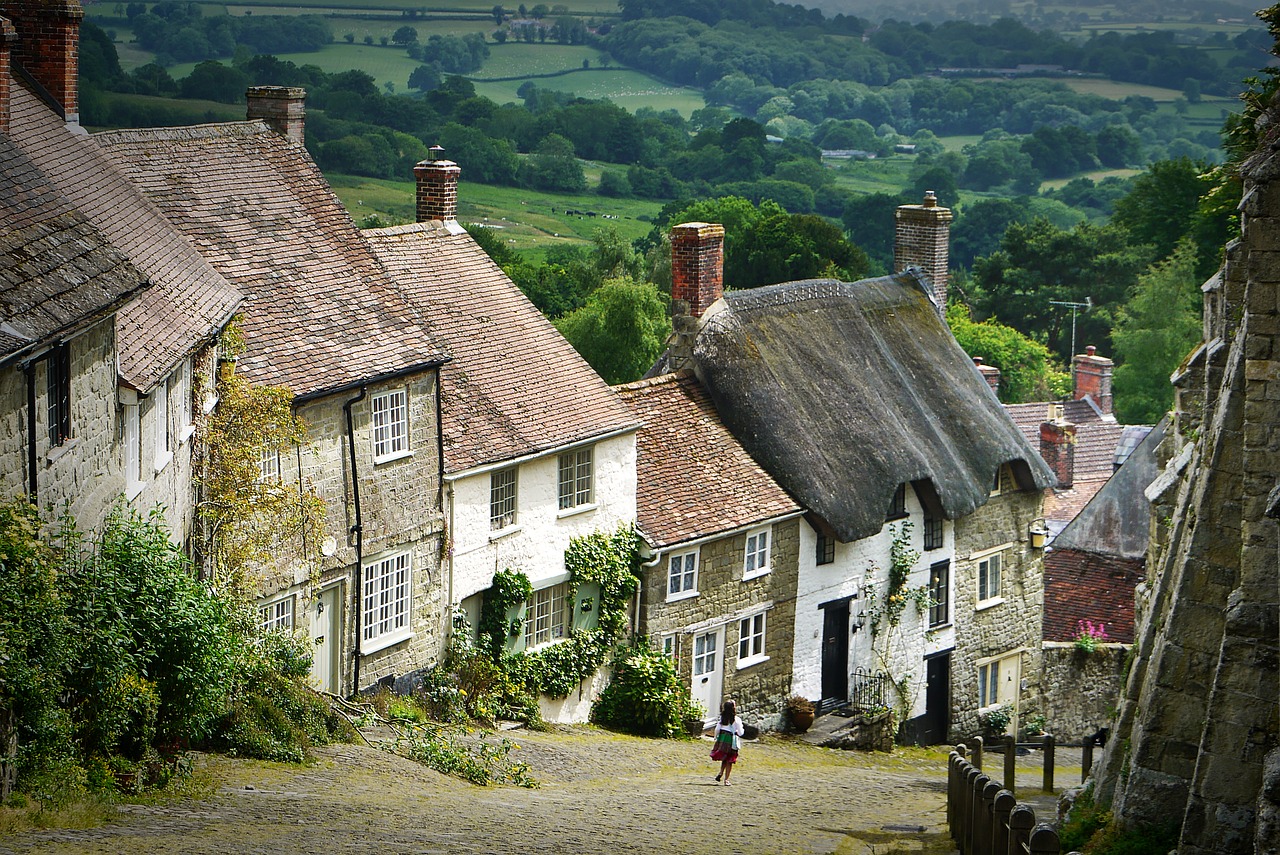 In Scotland, officials have lowered COVID-19 restrictions to the lowest level, but the mandatory use of masks will remain in place for "some time", said Prime Minister Nicola Sturgeon, urging citizens to continue to "follow the rules". restrictions on meetings, keep the appropriate distance, wear protective masks, ventilate the room and wash your hands.
Like England, Wales lifted restrictions on COVID-19 on July 19, but masks will still be required on public transport as well as in medical and social facilities. In Northern Ireland, masks are needed in public places, and social distancing will be used in most public places.