There are miles of beaches along the Persian Gulf coast to Dubai, and although some are eroded by luxury resorts and beach clubs, there are still plenty of coastlines where you can swim for free.
Crystal clear turquoise waters are best enjoyed between September and May, and many of Dubai's beaches have undergone tremendous infrastructure improvements in recent years, and are now equipped with locker rooms, toilets, showers, sunbeds and umbrellas, sports facilities, treadmills, children's tracks and .
The best beaches in Dubai
Editor's Note: During COVID-19, please check the latest travel restrictions before planning any trip, and always follow government medical advice.
Kite Beach
The best beach for kitesurfing and active recreation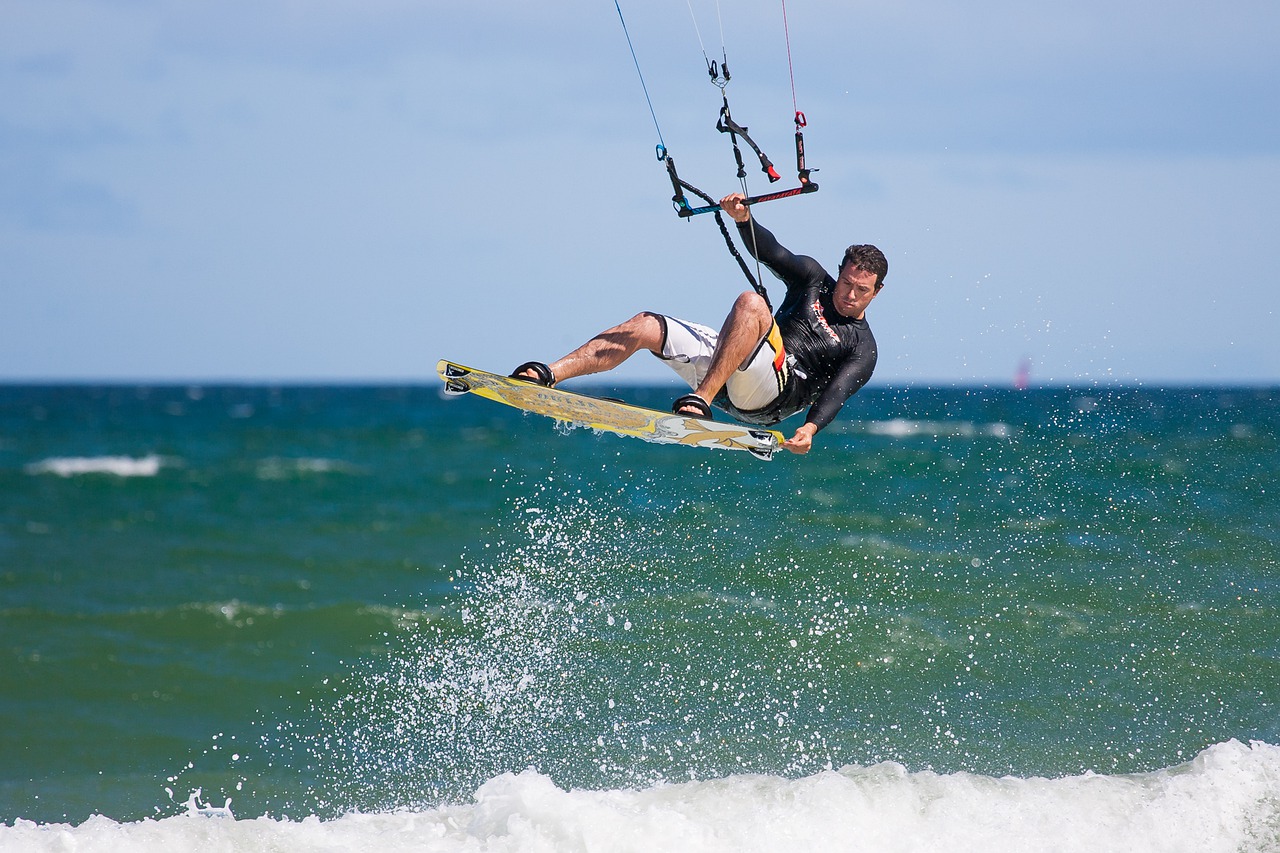 Kite Beach, a long and pristine stretch of white sand, is extremely clean and has plenty of entertainment such as kitesurfing, beach tennis, beach volleyball and kayaking. The beach has many amenities, including showers, Wi-Fi, toilets and changing areas.
The seaside market for trucks, cafes and pop-up shops opens on Fridays and Saturdays, attracting crowds. If you enjoy night swimming, you can dive after sunset along the southwestern part of Kite Beach, which is lit by 40-foot floodlights and solar panels tall and manned by lifeguards.
Sunset Beach
The best beach for surfing and views of Burj Al Arab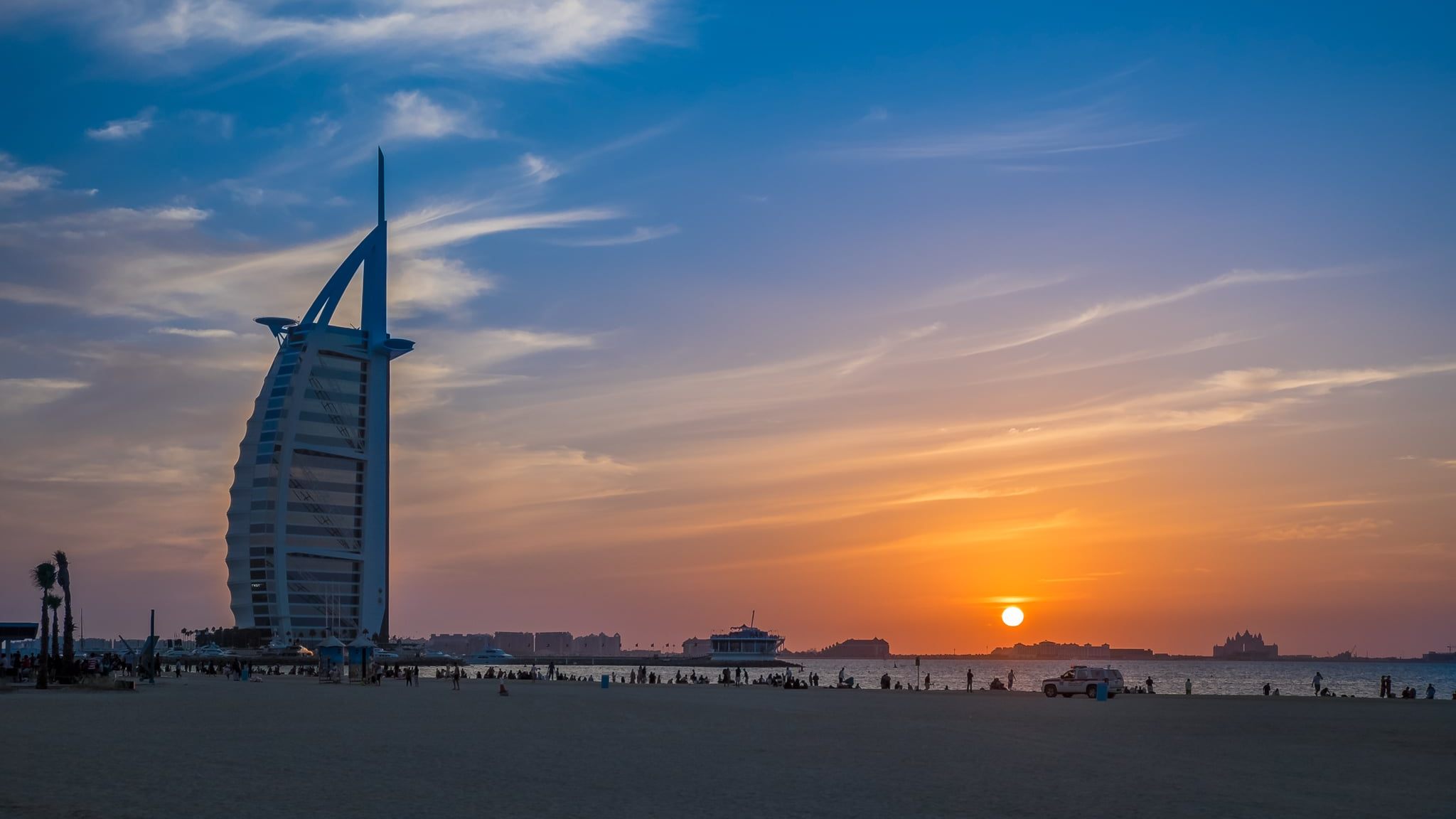 The wide sandy public beach north of Jumeirah Beach Hotel is ideal for taking this enviable selfie against the backdrop of Burj Al Arab. Sunset Beach is the only decent surfing beach in Dubai with small and medium waves that are ideal for beginners. Dubai is not Hawaii, but that doesn't stop the growing surfer community from hitting the waves. The main months are from December to February.
Sunset Beach has a great infrastructure, including toilets, showers, changing cabins and Wi-Fi via Smart Palms. There is also a short illuminated section for night swimming.
JBR Beach
The best beach to stay all day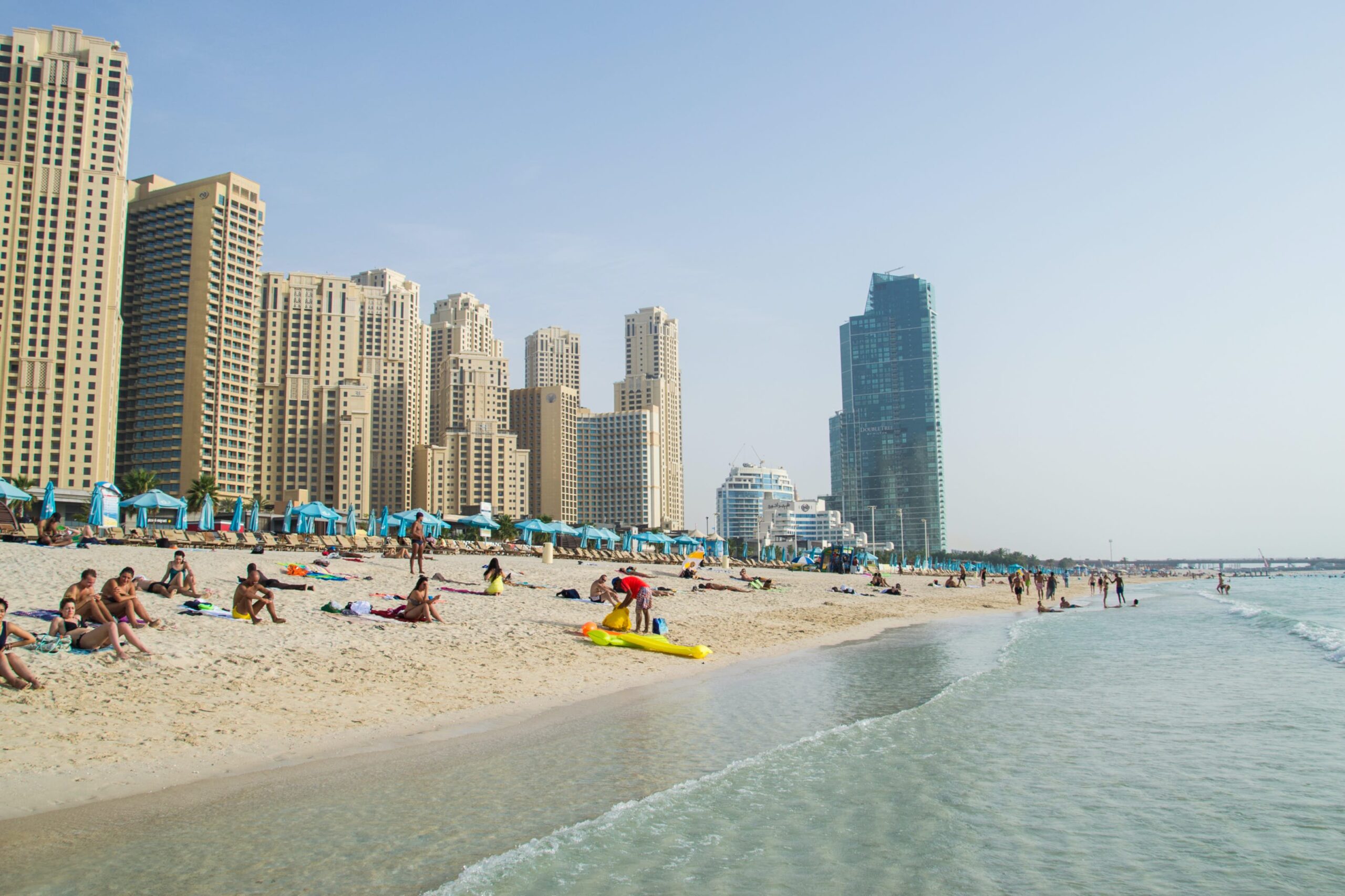 JBR Beach is a clean, beautiful beach area with many amenities, including showers, toilets and changing rooms, housed in distinctive panel blankets. Kids can cool off in the spray area, and there is even an outdoor gym. As it is close to The Beach at JBR and The Walk at JBR, there are plenty of restaurants and cafes. The windows offer a magnificent view of the new wheel of the Ain Dubai Observatory, which is scheduled to open in late 2021.
Nikki Beach Dubai
The best beach to see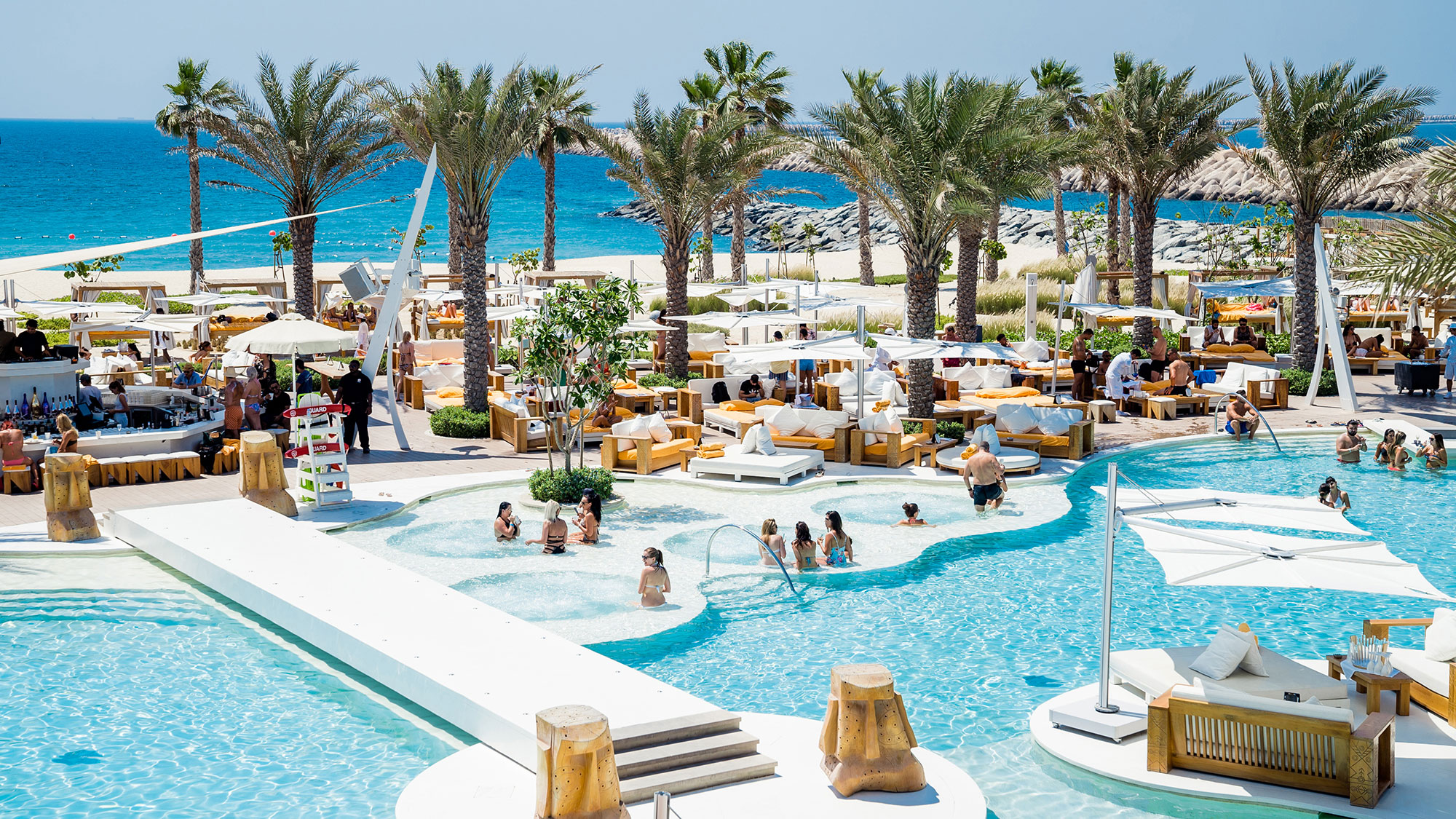 The luxurious Nikki Beach Dubai is a pleasant area to relax on the new Pearl of Jumeirah Peninsula. Here, the bronze, beautiful and wealthy descend on this branch of the famous beach club in Miami, Dubai, to have fun in the huge pool, relax on the sun loungers, load seafood and toast the sunset with a glass of bubbles.
Al Mamzar Beach Park
The best beach for families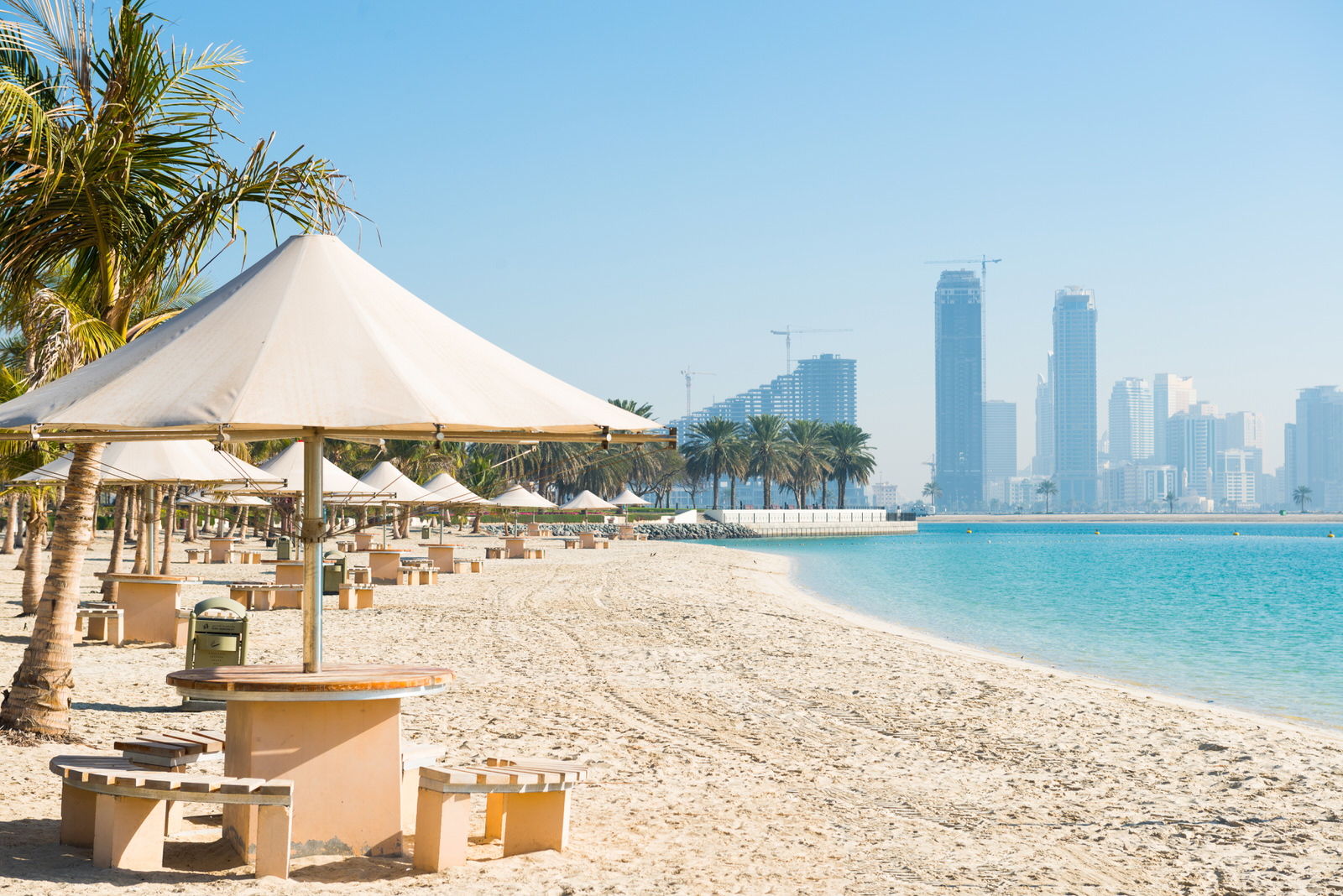 Al Mamzar Landscape Beach Park consists of a long line of five beautiful sandy clearings and has a variety of family facilities, including a swimming pool, playgrounds, picnic areas with barbecue, water sports and bicycle rental, snack bars, lawns, Smart Palms for access to Wi-Fi and air-conditioned cabins. Outlets are minimal, so you can bring a picnic.
La Mer
The best beach to see what's new in Dubai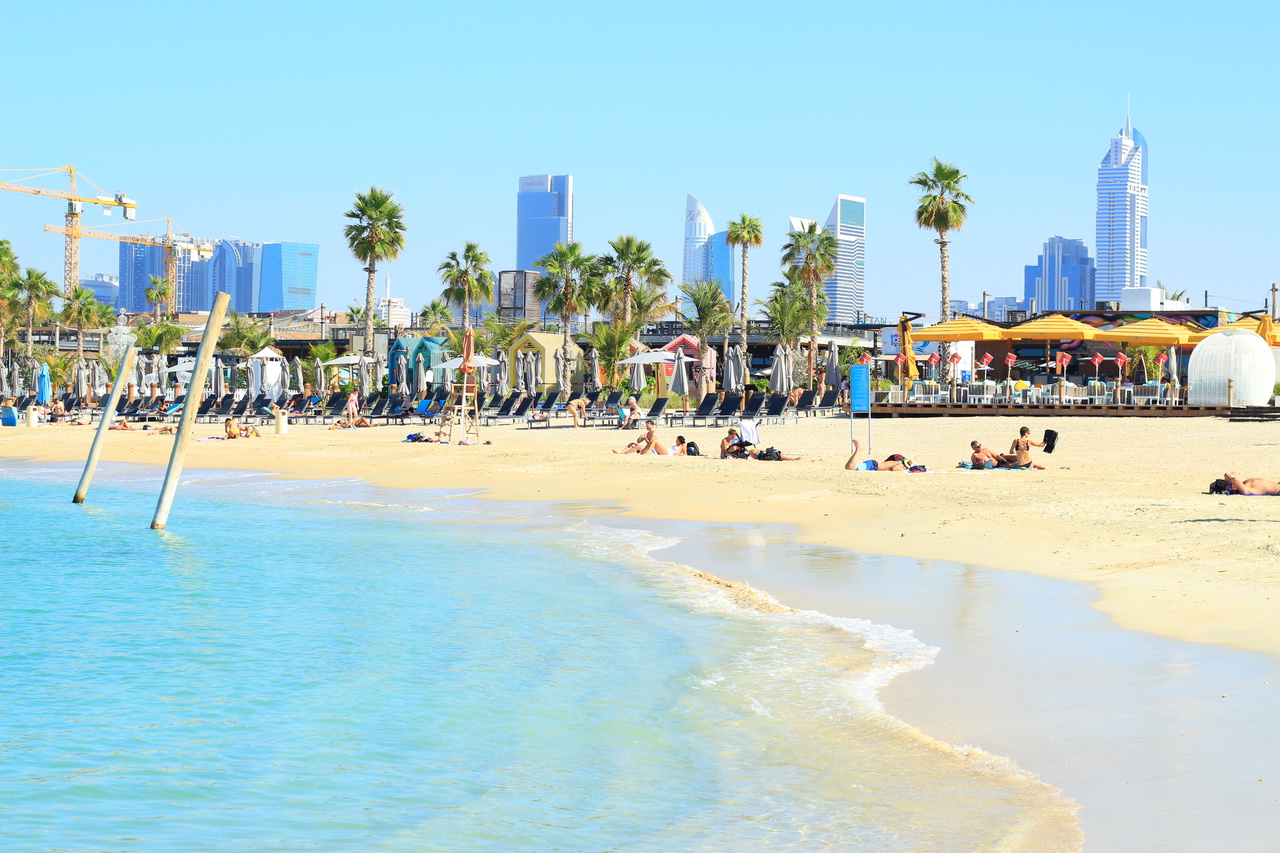 La Mer with shops, restaurants, a water park, a beach with hammocks and a huge game park is one of the newest places on the Dubai coast, opened in 2018. Free sunbathing or wandering in the complex, and children will enjoy the inflatable playground.
Club Mina
The best beach club for the little ones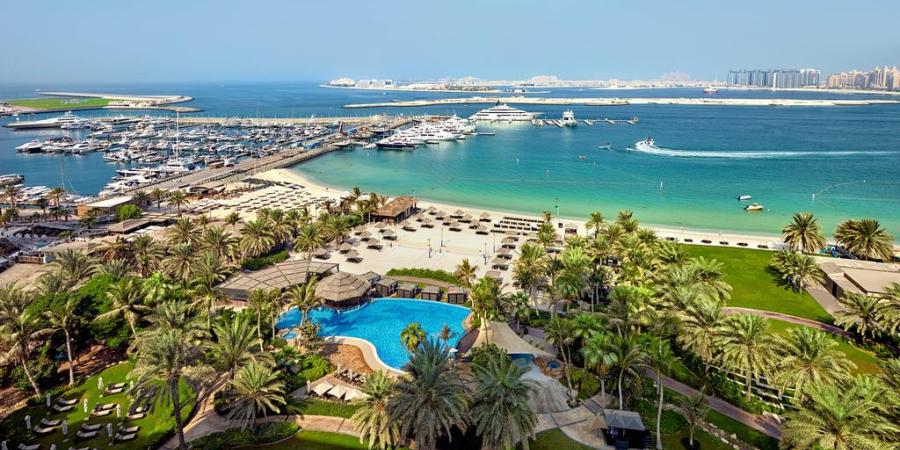 Located along a private beach more than a quarter of a mile away, the Mina Club is a family favorite with its five pools (including a shady one for children), a kids' club and a water sports center. A nice touch for adults is the cocktail menu, available at the pool bar. Children receive free admission on Tuesdays.