The world's largest cruise ship, Icon of the Seas, will set sail next January.
Forbes reports that the giant passenger liner is owned by Royal Caribbean International. It reaches 365 meters in length, weighs over 250,000 tons, and can accommodate up to 5,610 passengers and 2,350 attendants on board. A notable feature of the huge liner is that it is 5 times heavier than the legendary Titanic.
Before the construction of the Icon of the Seas, the Wonder of the Seas from the same Royal Caribbean was considered the largest cruise ship. If we compare the characteristics, we can distinguish that the "Icon" is almost 15 tons heavier and 3 meters longer than its predecessor. It is noted that the new ship will run on environmentally friendly liquefied natural gas. The construction of the ship began in 2021, and it is planned to launch it on October 26.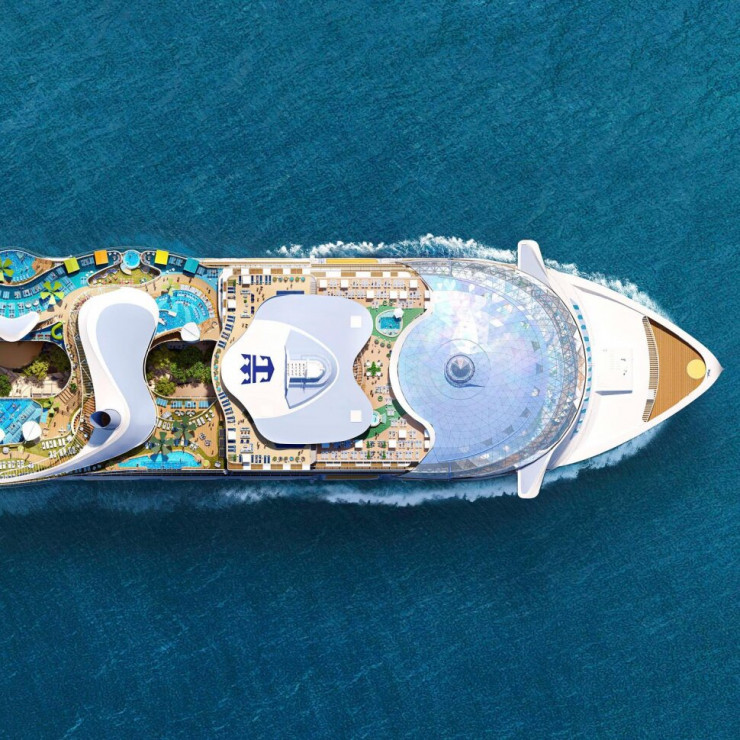 Passengers of the record-breaking liner will definitely not be bored on board: they will be offered more than 40 types of entertainment. The main "feature" of the giant ship is a huge marine water park with six water slides, 7 pools, including sea water, and 9 jacuzzis. In addition, a five-story "Central Park" in the open air with living walls of plants, a 16-meter waterfall, an "island of cold" and an "island of thrills" was built on the ship. For the convenience of passengers, there are 22 elevators, cinemas, a shopping and entertainment center, a casino on board, and a fitness center, mini-golf courses and a climbing wall are at the service of sports fans.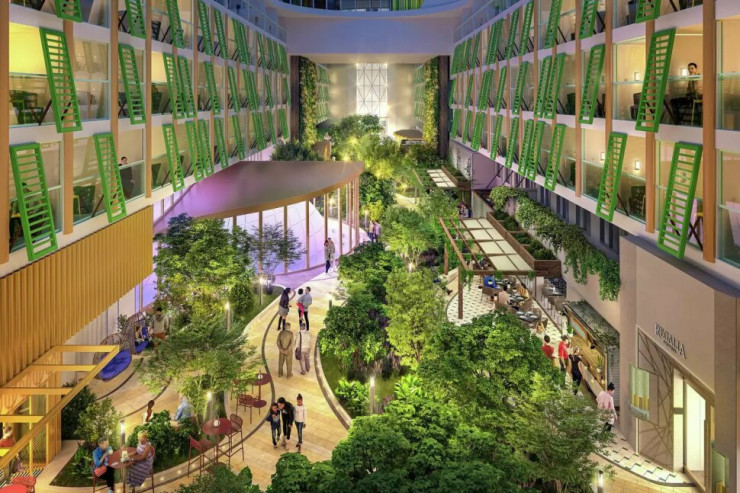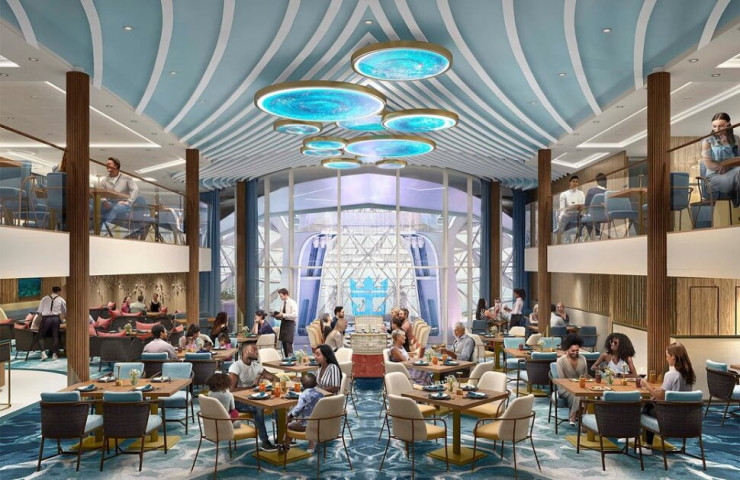 Happy owners of vouchers will be able to roam on 20 decks of the ship and in 8 recreation areas, divided by age categories. In total, 28 accommodation options of a wide price range will be available on board the liner. True, the most budget options costing from 1.5 thousand dollars were sold out in the first days after the opening of sales, and now there are only a few premium places with a price tag of 10,800 dollars.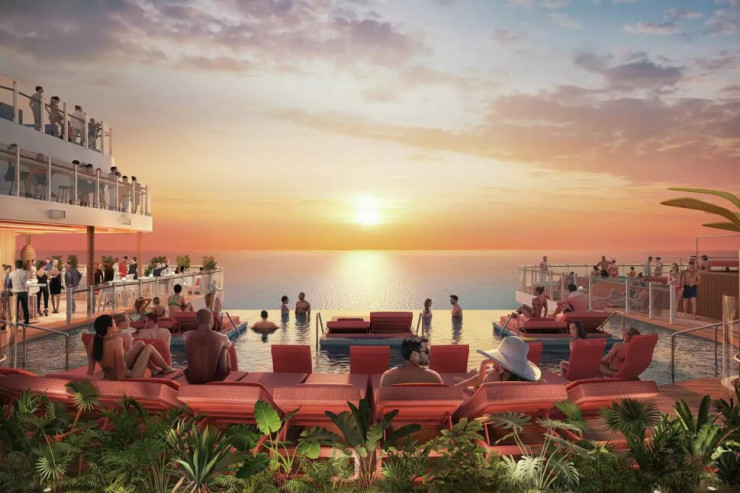 Large cabins of various classes are available for couples and options with a view of the seascape. For families with children, babysitting services can be provided.
On the liner, it will be possible to sail from Miami along the eastern and western parts of the Caribbean Sea. The 7-day itinerary also includes a visit to a private island.