Her Majesty Queen Elizabeth II met with Canadian Prime Minister Justin Trudeau to discuss the war in Ukraine. This is the first working visit of the British monarch since the infection of COVID-19.
The visit of the Prime Minister of Canada was planned in advance and took place at Windsor Castle.
The queen, who is usually neutral in political matters, greeted Trudeau in front of a vase of blue and yellow flowers. Elizabeth II was also dressed in a branded blue striped dress. In the intricate symbols, royal analysts saw a silent message of support for Ukraine, the Mirror newspaper writes.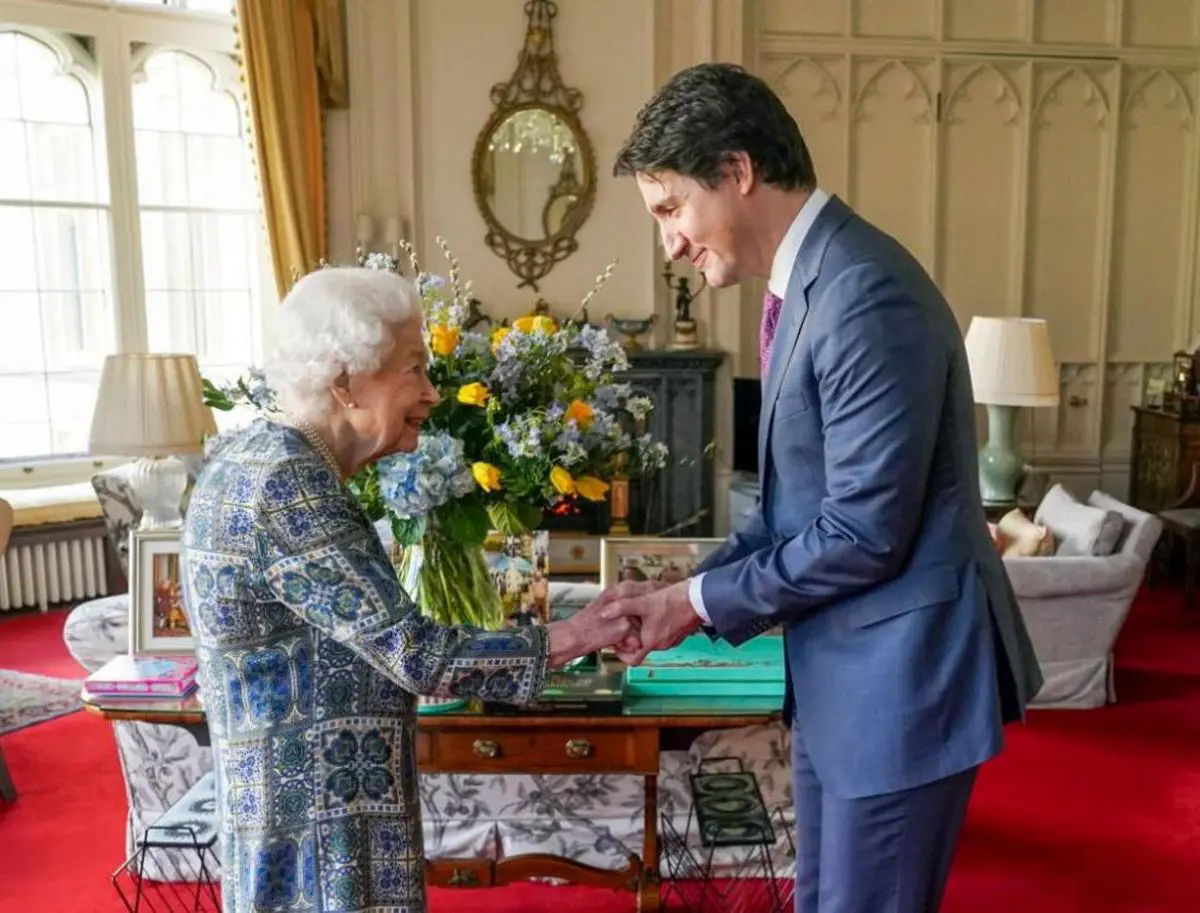 Blue and yellow are the colors of the national flag of Ukraine.
One week ago, the Queen passed a positive test for COVID-19. Vaccinated with three doses of antiviral drugs, the queen experienced mild cold symptoms.
Shortly before that, Prince Charles also passed a positive test for the second time, and his wife Camilla, Duchess of Cornwall, was diagnosed with the virus.