Airplane food is often considered boring and tasteless. However, some airlines can satisfy even the most real gourmets. Read what is served on board with the best food in the world.
Austrian Airlines
All food on the airline's planes comes from DO & CO, a catering company that owns upscale restaurants and cafes in cities like Vienna, London, and New York.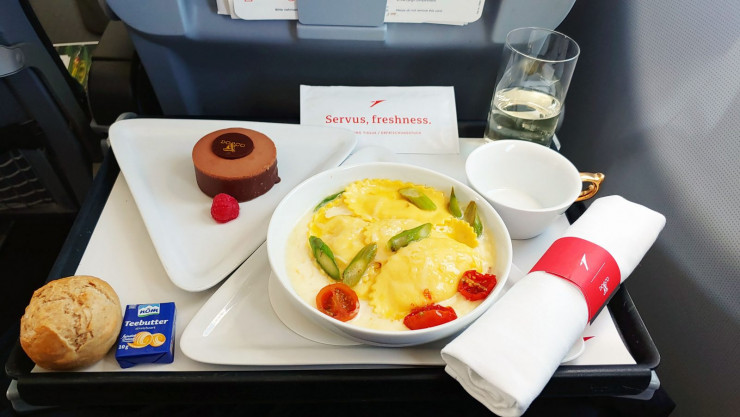 Passengers are offered to try the famous Austrian schnitzels and 11 types of Viennese coffee. In addition to regional favorites, the best dishes from all over the world are available.
An experienced sommelier is on board first class. Economy class passengers are offered Japanese bento sets, which traditionally include rice, fish, or meat and one or more types of chopped raw or pickled vegetables.
Air France
French gastronomy is one of the standards of fine dining even in the sky. First and business-class passengers are spoiled for choice: in addition to the national cuisine, they have access to dishes from around the world and a wide selection of cocktails. The airline offers one of the best wine and champagne menus in the world. Passengers can also enjoy a signature cocktail created in collaboration with the Lancaster Hotel in Paris. All food on board is made from natural ingredients, which are specially sourced from France.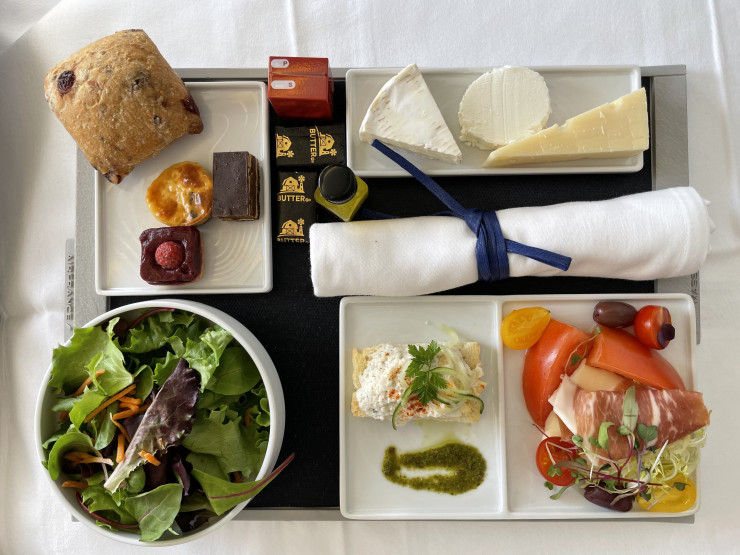 On board first class, meals are served on china plates and white linen tablecloths. Every meal starts with a foie gras terrine. The menu changes frequently but is always designed by the best chefs in France. For obvious reasons, meals in economy class are modest, but on transatlantic flights, each guest gets at least two hot meals.
Singapore Airlines
The company's culinary reputation is built on its collaborations with world-renowned chefs owning Michelin-starred restaurants. The signature dish of one of the most famous airlines in the world is back chrome, garnished with slices of pork and minced pork. The Singapore-based company is also known for its Book a Chef service, which allows you to select a main course from a premium menu up to 24 hours before departure.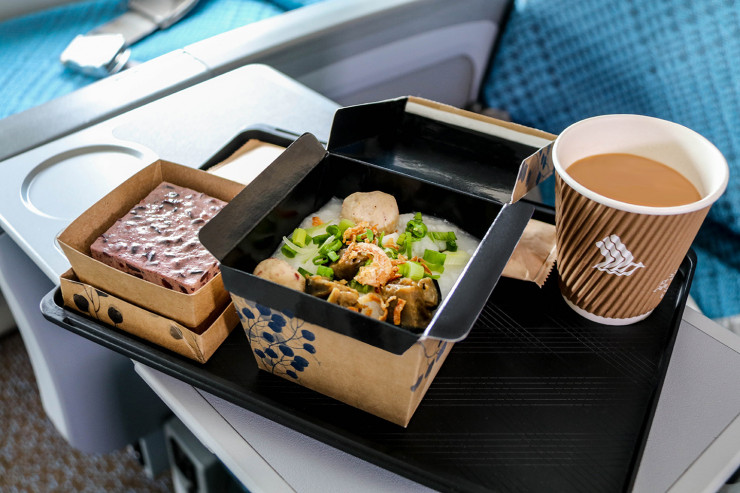 Etihad Airlines
One of the most luxurious airlines offers luxury service in everything. The food on board is prepared not by stewards, but by special on-board chefs who make sure that everything is cooked and served to the highest class. Etihad does not publish its menu, but you can expect traditional Emirati cuisine and "destination-inspired dishes". An on-demand menu is available throughout the flight, including the Signature Steak Sandwich.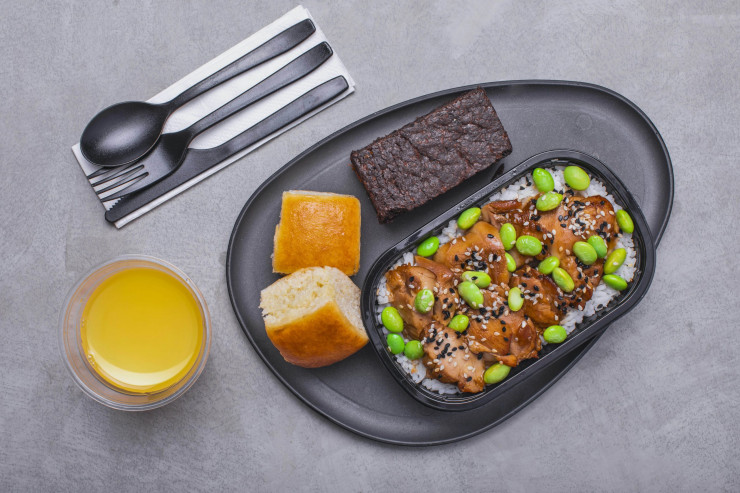 Turkish Airlines
The Turkish airline made our list because it delivers great service and first-class food regardless of class. Each board has a chef who prepares dishes according to the wishes of passengers, up to the degree of roasting of the steak.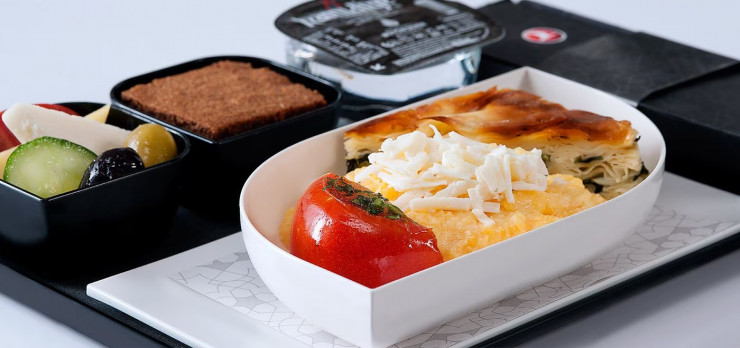 Passengers receive hot meals even on short-haul flights for less than three hours. Also, unlike other airlines, food in economy class is served on plates rather than plastic trays.
Emirates
Emirates Airlines can be deservedly considered the leader in our rating. In the airline's private suites, sumptuous seven-course meals are served on fine Royal Doulton china. Canapés and vintage champagne are available at the back of some aircraft.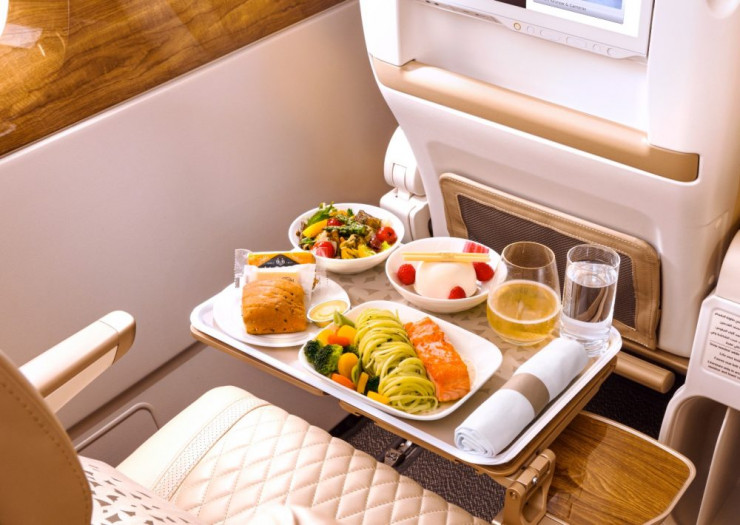 First-class guests are spoiled with an unlimited supply of Dom Pérignon. The airline also offers a separate menu for watching movies on board with special comfort. The so-called Movie Snack includes a hamburger, fries, and popcorn. Economy class passengers are offered delights in the form of smoked tuna or grilled chicken with mushroom sauce. For $20, they can get a touch of luxury and order a glass of Moët & Chandon Burt champagne.
However, not everyone is happy with the Emirates service. The other day, a frustrated business class passenger sued the airline for inconsistency with its advertising.
Unfortunately, not all airlines manage to provide their customers with quality meals in the sky. Due to the noise and dry air at 36,000 feet, the taste of some dishes may change and seem less expressive.