When tourists want to go to Europe next year, they will have to face new difficulties. The main obstacles will be created by the new ETIAS system, announced earlier by the European Union and designed to control the entry of foreign guests. Let's analyze what is important for travelers to know now.
What is ETIAS?
The European Tourist Information and Authorization System (ETIAS) is an online tourist information and authorization system designed to facilitate the entry of non-European tourists and business travelers into the countries of the Schengen area, which includes most European countries. ETIAS requires travelers from more than 60 countries, including Ukraine, the United States, Great Britain, and New Zealand, to fill out an application and pay a fee (€7) to obtain an entry permit.
ETIAS was announced back in November 2016 to improve security and control at EU borders and facilitate the process of checking travelers through prior authorization. It is said to also help collect information on travelers before they arrive and increase the efficiency of borders.
In turn, tourists who have received an ETIAS permit can freely travel to the countries of the Schengen area during the authorized period of stay without the need to obtain separate visas for each country. As stated on the official ETIAS website, the system is relevant only for those who travel without a visa to EU member states.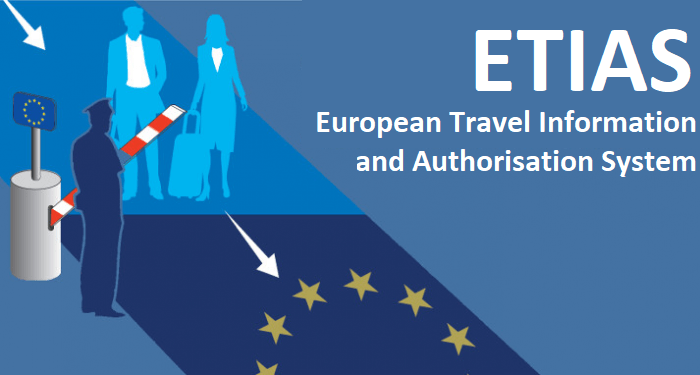 It will be recalled that the launch of the ETIAS system was postponed several times, but the EU authorities confirmed its introduction in 2024, as reported by the representative of the European Commission for Home Affairs, Migration and Internal Security Anitta Hipper in February this year.
What will be implemented and what problems will arise for tourists?
Collection at the entrance. With the introduction of the new system, tourists between the ages of 18 and 70 from an approved list of countries must fill out an application and pay €7 to obtain an entry permit.
Terms of action. The ETIAS permit will be valid for three years or until the passport expires, whichever comes first.
Online application. The ETIAS application will be completed online and most applications will be processed very quickly. The application process itself takes about 10 minutes or less. It was clarified that if the traveler is refused entry, he will not be allowed to enter Europe, then he will have to change his plans, which will lead to additional costs. As for the approval, it will be emailed to the applicant in a few minutes.
In addition to the unforeseen costs that await travelers, in front of whom European doors will be closed, according to the Shengenvisainfo portal, there is another difficulty: travel agencies may not immediately understand how the system works, so they will not provide travelers with proper recommendations.
In addition, market experts expect that the unpreparedness of tourists will affect the tourism sector: the number of cancellations and refund requests will increase. According to experts, in such cases, companies should use a cost-effective payment platform that can handle disruptions without significant costs and temporary delays.
On the other hand, market insiders believe that the introduction of the new ETIAS requirement may create new opportunities. Travel companies can develop more competitive prices and services. Hotels — Increase revenue by providing visa support services for an additional fee or partnering to promote other products.