A unique flying hoverbike will protect the safety of tourists in Abu Dhabi: a futuristic motorcycle can reach speeds of up to 80 kilometers per hour and can travel for 40 minutes without refueling.
It is planned that Xturismo Hoverbike will facilitate the work of emergency workers. The bike, capable of soaring into the sky to a height of up to 20 meters, will allow you to quickly get to the most remote places in the region, quickly flying over obstacles.
"We are planning to open a production unit in the UAE. We want to adapt it to our weather and geographical needs, namely to the desert area," commented Hassan Al Hosani, the chief executive of the motorcycle development company.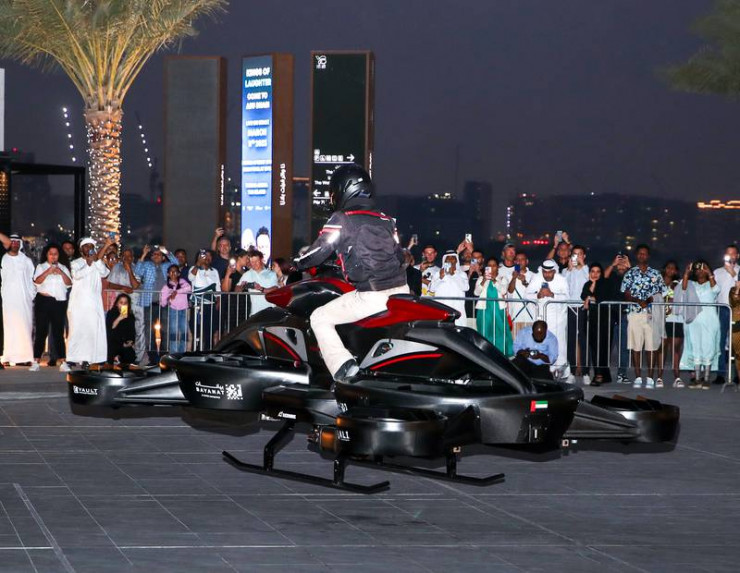 The flying hoverbike is made from high-strength carbon fiber used in the aviation and space industries. It weighs 300 kilograms and is powered by a Kawasaki turbocharged four-stroke gasoline racing engine with 230 horsepower.
The transport is equipped with four side fans and an electric drive. Motorcycles are estimated at 700 thousand dollars.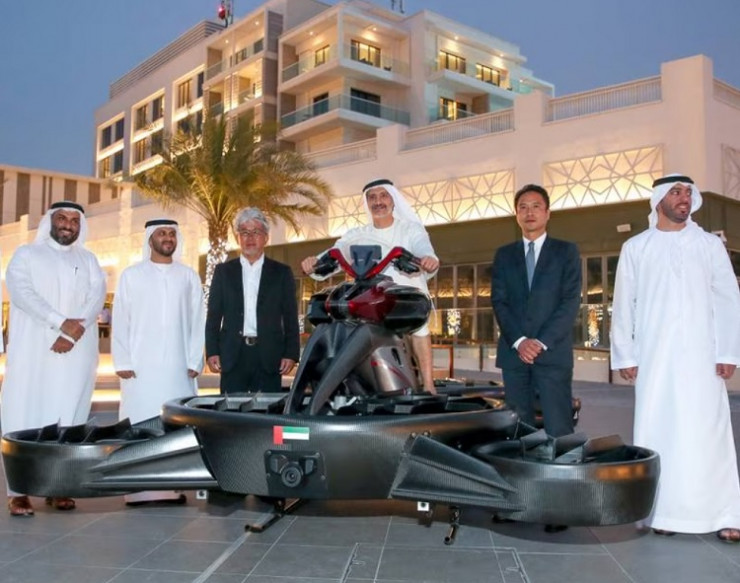 The unique bike has already been tested in Japan, and unmanned vehicles and trams were previously put into operation on the Yas and Saadiyat Islands under the name TXAI. According to Al-Hosani, the hoverbike is an extension of the smart mobility program.
It is expected that the novelty will be used for the transport of urgent cargo and data collection, as well as in joint operations with drones.