Most of Turkey, including Istanbul and the resort province of Antalya, were among the "red" areas with a high risk of coronavirus. As a result, at yesterday's meeting of the Turkish government, President Recep Tayyip Erdogan ordered the imposition of a two-day curfew on weekends in all red cities, as well as other restrictive measures. A separate item will be the measures introduced for the coming month of Ramadan, which this year will be held from April 13 to May 13.
"If we cannot reduce these figures, we will lag behind in the normalization process," Erdogan said. "We will pay a high price for this financially, in trade and in the tourism sector." This was stated by the Turkish president.
In total, 58 regions and 80% of the population of Turkey appeared on the territory of the "red" provinces. Recent data show that in Turkey for the last day tested 225 thousand people, of whom 32.4 thousand showed a positive result for coronavirus, hospitalized, however, only 1.3 thousand patients. However, the latest data on the number of patients in the Turkish provinces on the website covid19.saglik.gov.tr ​​has not yet been updated, showing figures for the week before last.
As for vaccination, it is gradually moving. According to official figures, more than 15.1 million vaccinations have been given in Turkey to date. More than 8.5 million people received their first doses, and more than 6.6 million people took the two-dose course. However, this growth is not slowed down.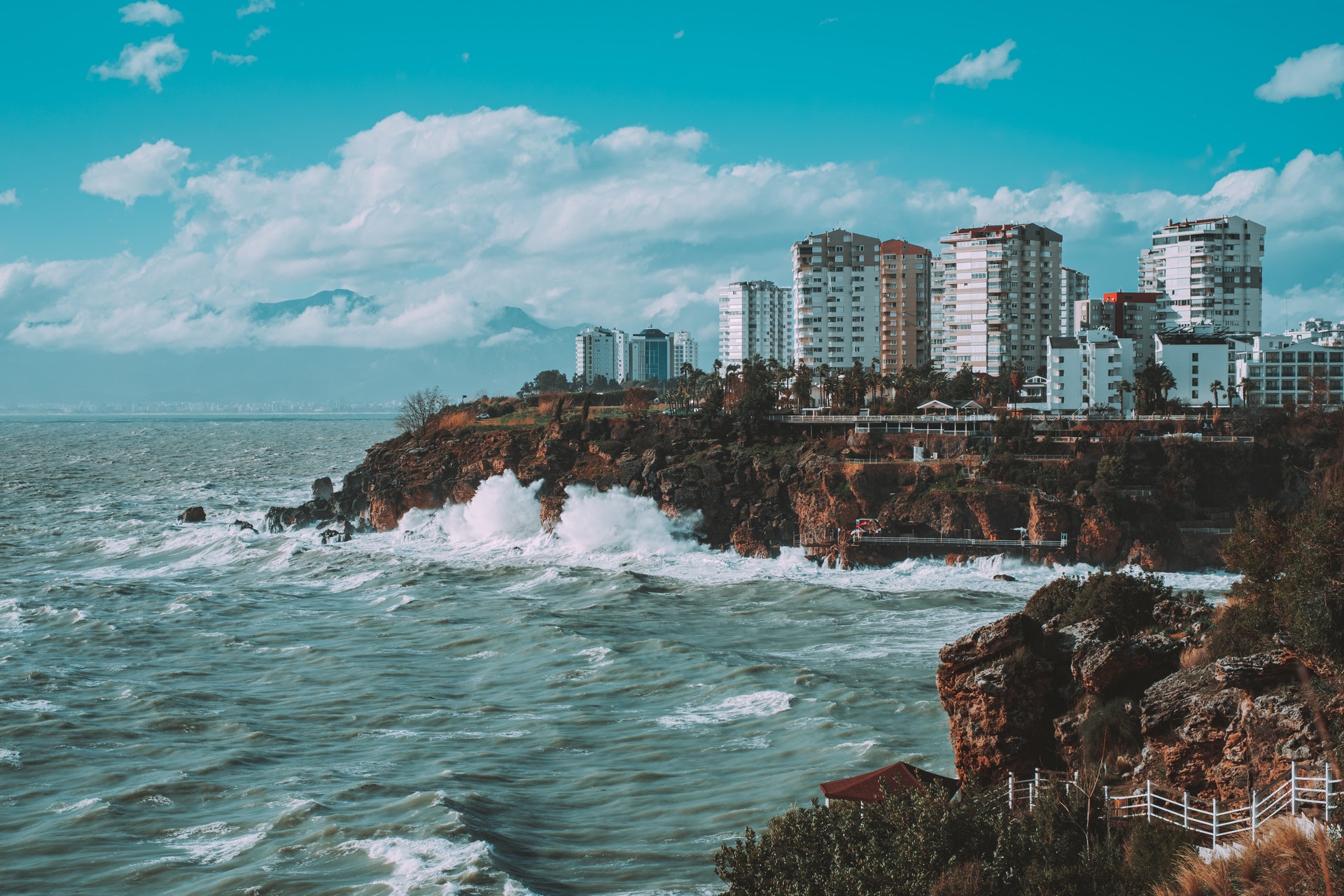 The measures announced by President Erdogan during the curfew are as follows:
There will be a curfew on weekends throughout the country, with cities at very high risk of coronavirus infection – ie in the "red" provinces, will be completely blocked on weekends – ie this event will affect Istanbul and Antalya, as well as the surrounding resorts. bridge.
The national curfew will also last from 21:00 to 5:00.
In relatively "safe" areas, all restaurants and cafes in the country will operate with a maximum load of 50%. During Ramadan, they will all switch exclusively to takeaway food.
Traditional meals – crowded iftars and breakfasts – will also be banned.
No official clarifications on tourists have been received yet. But Turkey is likely to retain its old policy on foreign tourists: tourists will not be directly affected by curfew restrictions. However, all indirect restrictions will apply to them: outside the hotel, tourists will have to face restrictions on the operation of restaurants, cafes and shops. You will also have to adhere to the mask mode and carry documents. Whether any additional restrictions will be introduced in hotels – so far nothing has been officially said.