A court in New Zealand has ordered Emirates to pay compensation to passengers who claim they were deceived by the carrier with its advertising.
According to Business Traveler, the Dubai-based carrier is required to pay about $8,500 in compensation.
"Mark Morgan and his wife splurged on two business class tickets to London with a connection in Dubai. They saw in the advertisement that the cabin of this class of flight from Emirates is fully equipped with flat seats, updated entertainment systems, and personal minibars," says the publication.
But instead of the promised fully flat seats, the couple on the plane found seats that didn't fully recline and there was no minibar.
"The airline used older Boeing 777-300ER aircraft with outdated business class cabins for the flight to Dubai. The Morgans sued the company for false advertising. The plaintiff alleged that there was a photograph of other airline products on his ticket receipt. The expectations of disappointed passengers were based on the photos of the airline with Boeing 777-200LR and Airbus A380 aircraft," the source adds.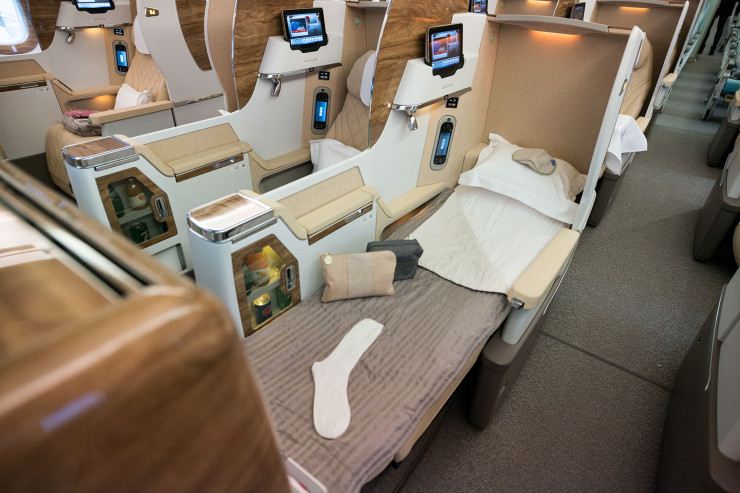 The resource reports that these images are widely featured in the carrier's promotional materials, including on the official Emirates website for the New Zealand market.
The New Zealand Dispute Tribunal ruled in favor of non-pecuniary passengers, ruling that Emirates' advertising of business class products in the local market was misleading.
"In defense, the airline argued that its customer contracts allow it to change the aircraft it operates on routes to meet operational requirements, and says its website warns travelers in fine print that certain types of aircraft are not guaranteed.
The carrier's lawyers also argued that they used these older planes for flights to/from New Zealand because those routes were unprofitable and the 166-degree reclining seats were completely flat for "regular travelers in economy class," adds MASS MEDIA.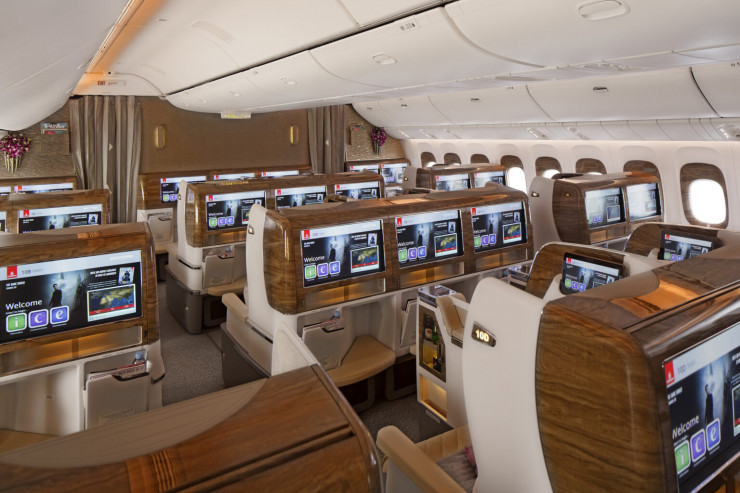 However, the judge at the New Zealand Dispute Tribunal noted in her ruling that Emirates "does not use aircraft with obsolete cabins as an occasional or emergency replacement aircraft", but regularly operates them on all of its flights to New Zealand.
Initially, the respondent airline offered disgruntled passengers a partial refund of NZ$786 ($489), reflecting a 5 percent reduction in the service it claimed it received compared to advertising.
The court ordered the Arab airline to pay Mark Morgan NZ$13,555 ($8,440), which is a partial refund of the cost of tickets and a refund of the cost of an upgrade to first class on one leg so that he and his wife can get completely flat seats.
According to the publication, the airline must pay compensation to the Morgans by March 27.