SpaceX's Falcon 9 rocket carrying the Crew Dragon manned spacecraft lifted off tonight from Cape Canaveral, Florida, CBS News reports.
This is the second commercial launch on the ISS. It is planned that space tourists will spend 8 days at the station, during which they will work together with its permanent crew members.
"The fast-moving rocket put on a spectacular sky show, thrilling thousands of locals and tourists who lined nearby roads and beaches before disappearing high into the clouds," a source describes the launch.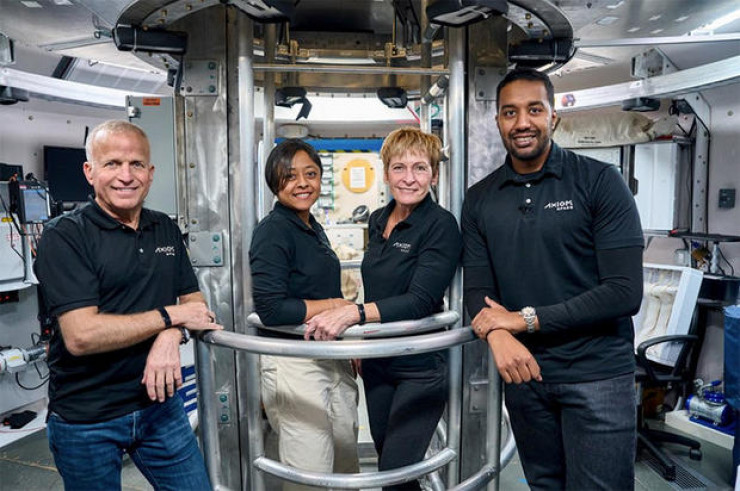 The spacecraft is commanded by former NASA astronaut Peggy Whitson. Along with her on board are racing driver and businessman John Shofner and two astronauts from Saudi Arabia – Ali al-Karni and the first Arab woman astronaut, Ryan Barnawi.
The first Axiom-1 commercial astronaut mission took place in April 2022. The flight cost for each member of the Axiom-1 mission is estimated at $55 million.