SpaceX promises to launch the world's first commercial space station in 2025. The ultimate goal is to create a multi-module base in Earth's orbit.
The space station, dubbed Vast Haven-1, will be launched by a Falcon 9 rocket into low Earth orbit in August 2025, according to SpaceX. It will function as a self-contained crewed space module and eventually become part of a larger orbital structure.
The goal of Vast, which was founded in 2021, is to develop a 100-meter multi-module artificial gravity rotating space station eventually.
"A commercial rocket launching a commercial spacecraft carrying commercial astronauts to a commercial space station is the future of low Earth orbit, and with Vast, we are taking another step towards making that future a reality," said SpaceX's Senior Vice President of Commerce. Tom Ochinero.
After launch, SpaceX will launch two spacecraft to the space station. The first will dock with Haven-1 and stay in orbit for 30 days. Haven-1 will provide opportunities for research and scientific experimentation, as well as the usual amenities for life: a dome with a large window overlooking the Earth and always working Internet via onboard Wi-Fi.
Vast will sell up to four commercial seats on this first space flight. First of all, requests from "national and international space agencies and individuals involved in scientific projects" are considered. These seats can be booked online, but the cost of the "chair" has not yet been determined.
SpaceX has years of experience in sending people into space, including flying civilians in 2021 and sending four astronauts to the International Space Station earlier this year in partnership with NASA.
Not only SpaceX is actively working on the future of space tourism today.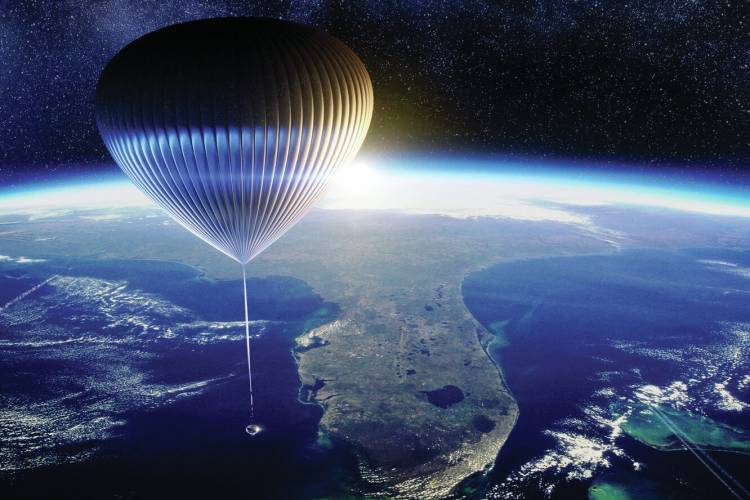 So, in France in 2025 they will send travelers on a six-hour flight into the stratosphere in a giant balloon. Participation fees start at approximately $132,000 per person.
Space Perspective plans to introduce travelers to weightlessness in a 360-degree spherical capsule as early as 2024.
Well, those space tourists who want to stay in space longer will have to wait for the opening of the Voyager station, which will be assembled right in orbit.