A man has been jailed after being caught on camera having sex with a naked patron at a nightclub in Crimea.
The X-rated incident took place in the city of Sevastopol, just hours before a series of explosions hit the nearby Saki airbase.
But the shameless couple didn't seem to care about the ongoing war – instead, they staged their explosions.
Shocking footage filmed by another client shows a man and a sassy beauty standing at a bar having public sex in front of the entire club.
The man glares at the panting brunette from behind as she holds on to the bars on the ceiling to keep from falling.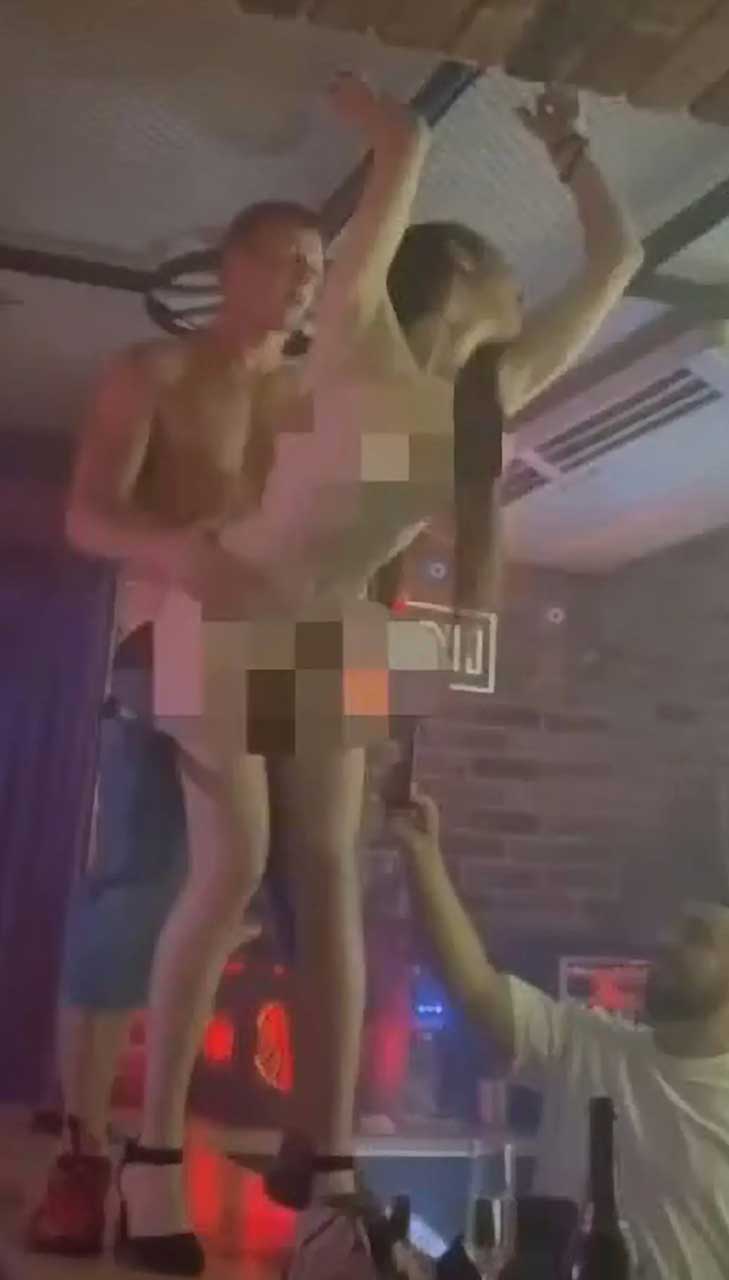 A perverted couple has sex without any inhibitions while loud music plays in the background of the establishment, which was relatively empty.
The footage then cuts to the woman kneeling in front of the man and performing oral sex on him.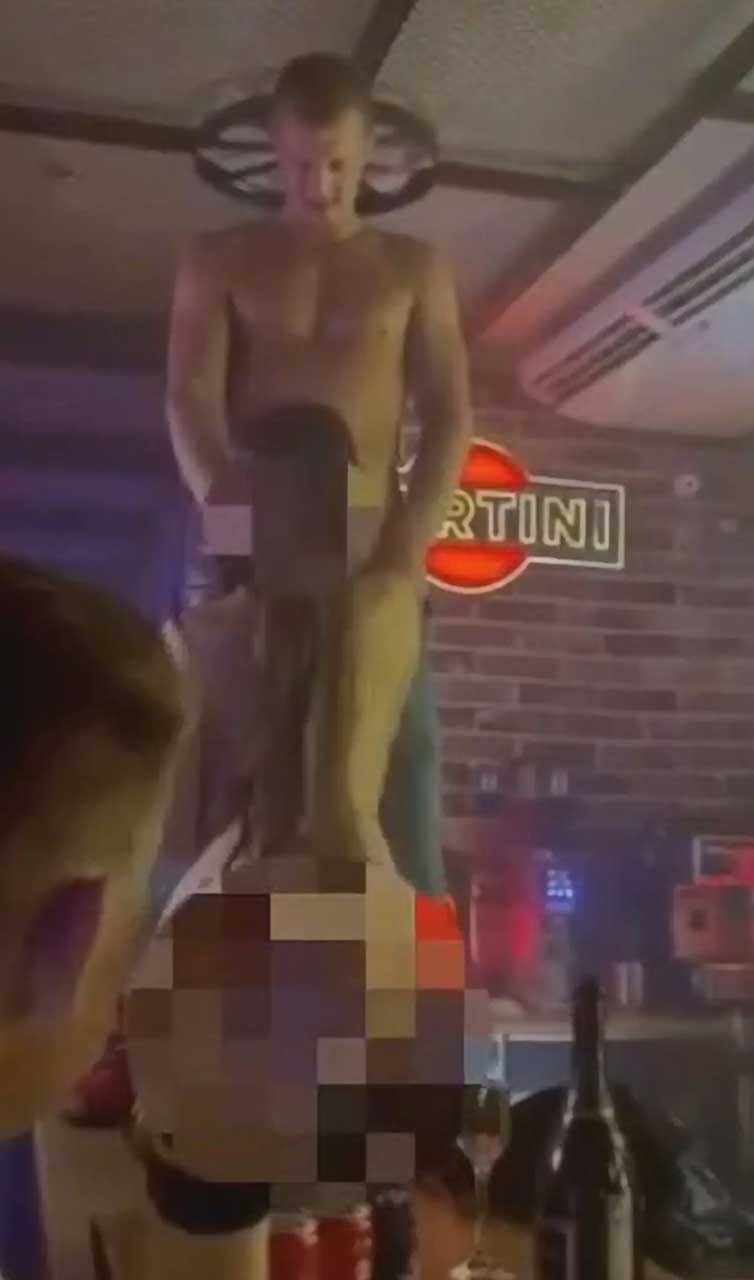 Both looked unfazed that the drinking buddies were filming this sexy stunt, and one of the excited bystanders even came up for close-ups just a few inches from what was happening.
In Russia, public sex is a crime punishable by a small fine and up to 15 days in prison.
The police became aware of the pornographic film after it was posted on social media and immediately launched a search for those responsible for the debauchery.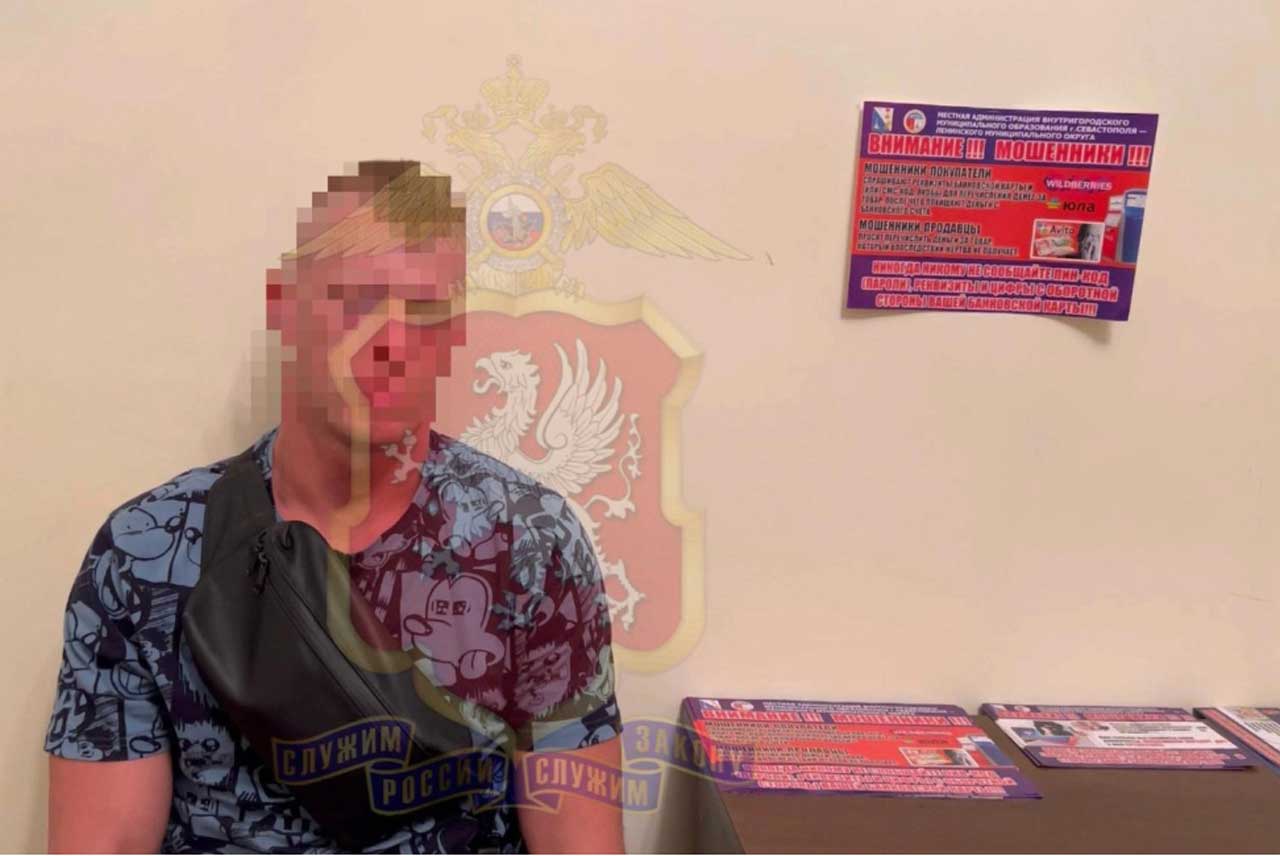 In a statement released on Wednesday, the Russian Interior Ministry's department for the city of Sevastopol said they quickly identified the man, a 32-year-old who works as a security guard at the establishment.
Meanwhile, the female participant remains at large, and a spokeswoman said, "The location of the second participant in the incident is being established to bring her to justice."