In the UK, gigantic 'super rats' have infested the beach of the popular seaside town of Tenby and have begun to terrorize locals and tourists alike.
Residents of a town in Wales claim that Tenby, which attracts thousands of tourists every year, was attacked by hordes of "cat-sized" rats. People fear that the high fecundity of rodents will lead to disaster shortly. According to eyewitnesses, the size of rodents from head to tail is 20 centimeters.
According to tourists and residents, everyone is in constant fear of animals. In addition, nature also gets from rats: they dig holes in a sandy cliff, causing soil erosion and destroying the soil. The government ordered to exterminate the animals with poison baits, but the locals are sure that the "super rats" breed much faster than they can be exterminated.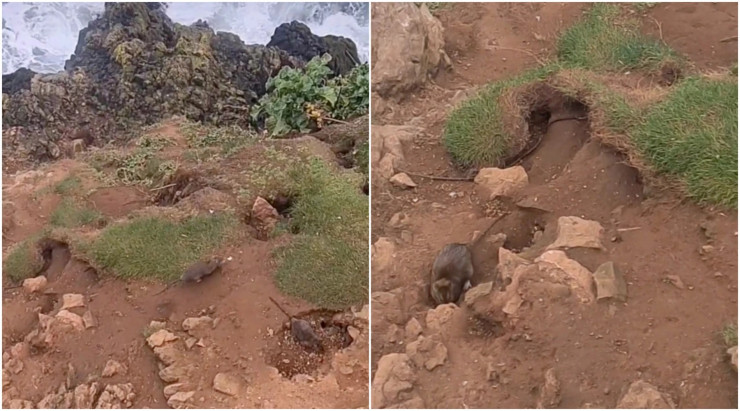 In addition, the giant rats that have taken over the beach have almost stopped tourists coming to the resort: every year in September, the city hosts a triathlon competition that generates a profit of five million pounds sterling for the economy.