Last summer, the countries of central and southern Europe suffered from incredible heat, the likes of which Europeans have not seen for decades. The winter was also a surprise: the air temperature was much higher than average, and in many ski resorts there was no snow at all. Scientists believe that the upcoming summer promises to break many temperature records.
This winter many ski resorts from France to Switzerland have been forced to close due to a lack of snow. France ended 2022 with the hottest temperature in 25 years. In January, at the height of the season, the French ski resort Ax 3 Domaines completely closed its doors. And in Les Gets and Morzine, located in the popular region of Porte de Soleil, there were only two tracks.
Belarus, the Czech Republic, Denmark, Germany, Latvia, Lithuania, Poland, the Netherlands, Spain, and Switzerland also celebrated the New Year with record-high temperatures. "I have never seen such a forecast. Never," wrote NASA climate scientist Ryan Stauffer on Twitter.
Winter-like spring
In January, a temperature record was set in the Czech Republic – 19 °C. Such a temperature is usually observed only in spring. At the same time in the north of Spain, the air temperature was almost 25 °C.
Destinations known for winter sports have struggled to maintain visitor numbers. As climate change increasingly indicates that skiing in French ski resorts will no longer be possible by 2035, the Metabief resort in France has begun to actively promote other winter activities in addition to skiing, such as sledding, winter mountain biking, etc. d.
Unusually warm weather, which is forecast to continue throughout 2023, has created off-season tourism in some countries. So, the winter drought in Italy opened a hidden road to the tiny island of San Biagio, located in the middle of the famous Lake Garda. Normally, the island can only be reached by boat, but historically low water levels have exposed a narrow path of rock and sand that connects it to the shore. Numerous tourists who rushed to Lake Garda immediately took advantage of this unusual phenomenon. The influx of tourists, unexpected for February, has been a boon for nearby small towns.
Because of the dry winter, beautiful Venice also suffered – the canals there again dried up. It's not uncommon for Italy's most romantic city to see water levels drop from time to time, but this year the process has dragged on. As a result, gondola rides were not as accessible as usual, and tourists had to get used to local restrictions due to low water levels.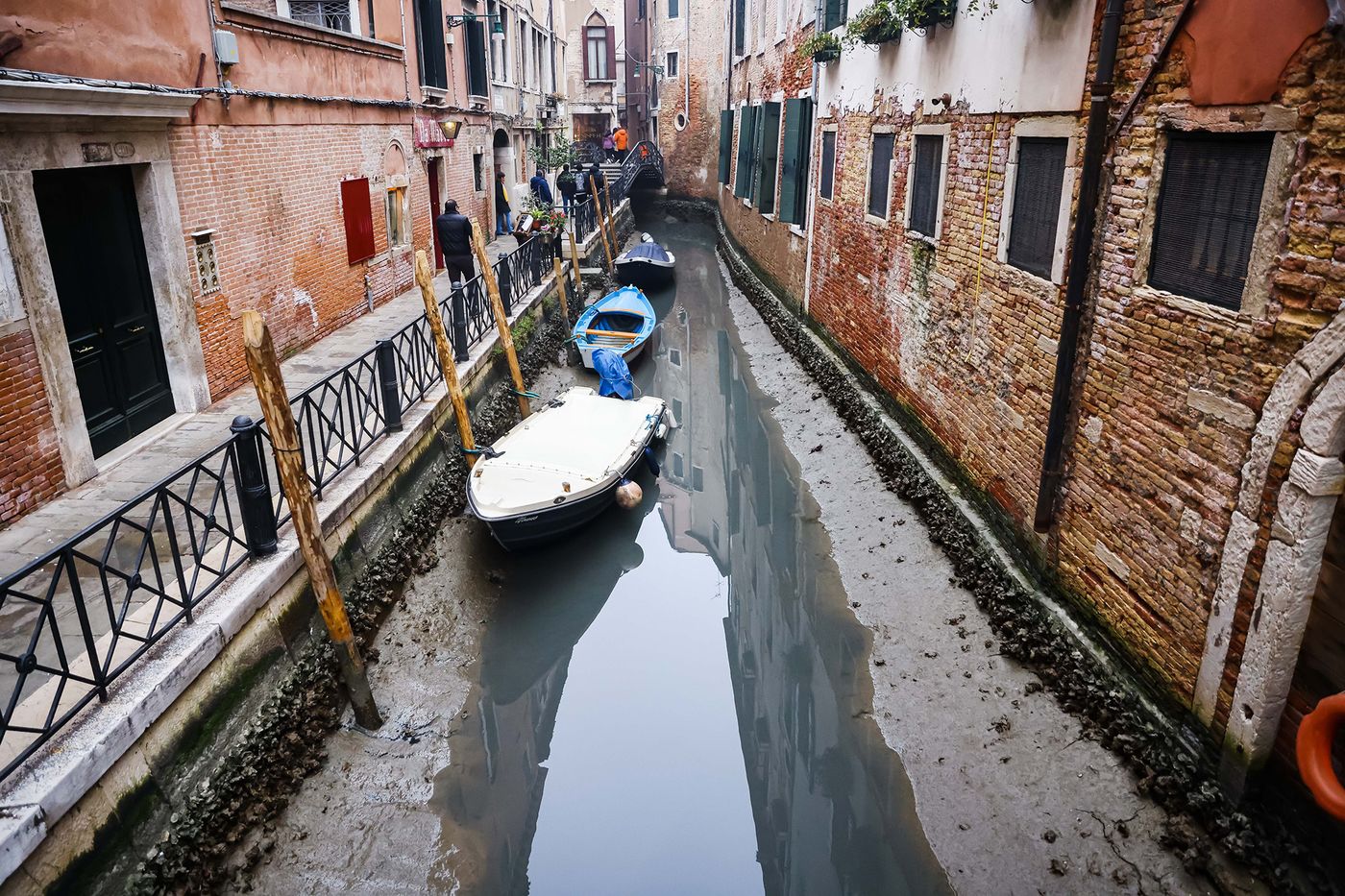 Will your summer holidays be hit by new heat waves?
The summer of 2022 will be remembered by Northern and Western Europe for extremely high temperatures. At the very least, it made life extremely uncomfortable for locals and tourists alike. At a maximum, it led to human casualties, and many countries faced drought, forest fires, and crop failures.
These were dangerous conditions for travelers. Record high temperatures in July triggered an avalanche in the Italian Dolomites, killing 11 climbers and injuring eight more.
In other cases, extreme weather has spawned new attractions. Curiosities ranging from Viking weapons in Norway to a ghost town in Spain to World War II German ships in Serbia have drawn tourists to Europe's shallow rivers.
Extreme heat is expected in Europe this summer
Last summer, temperatures across Europe were so high that forests burned en masse in many countries, killing several people. Experts predict that this summer will be even hotter.
This is partly because the three-year cooling of the surface of the Atlantic Ocean, known as La Niña, is coming to an end. According to the UK Met Office, this is also due to greenhouse gas emissions that contribute to rising temperatures.
If you're planning a trip this summer, check your destination for heat and drought warnings. If you're planning a spring break trip, it can help you avoid the most extreme temperatures. Keep in mind that during the heatwave, restrictions may apply in many cities, pools, and fountains may be without water, and access to lakes and rivers is limited. It is also worth noting that the heat can lead to an increase in the cost of soft drinks and ice cream, as well as those souvenirs whose production depends on weather conditions.