In mid-February, the girl decided to fly to Bali with her friends but unexpectedly ended up in the doctor's office.
It all started, as it seemed to her, with the bite of a small insect during a holiday in Bali. A resident of the capital turned to the clinic only on the second day, when she began to experience severe pain at the site of the bite.
"At first it was just a strong redness, then a terrible wound and huge blisters appeared. I thought it was a fungal infection," says the girl.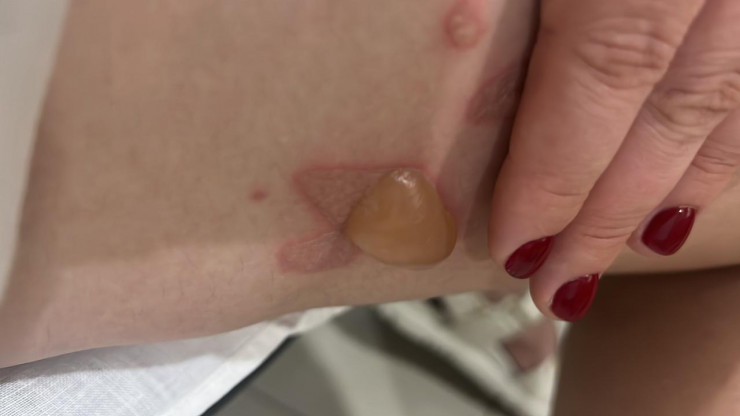 At the hospital, Laura was told that she was a victim of the tomcat beetle (Paederus riparius), which is more common in the tropics and whose venom is 12 times more toxic than cobra venom. The girl was prescribed anti-allergic and anti-inflammatory treatment. With peace of mind, she continued to enjoy her vacation.
"On the third day, terrible blisters appeared, and I rushed to the clinic. I have prescribed an antibacterial ointment and daily dressing, and they also prescribed an antihistamine," she adds.
As the doctors explained to her, she applied on time and she was not in danger. But each case is different, they added.
Now Laura continues her treatment at home, feels fine, thanks the specialists for their promptness, and recalls her vacation with mixed feelings.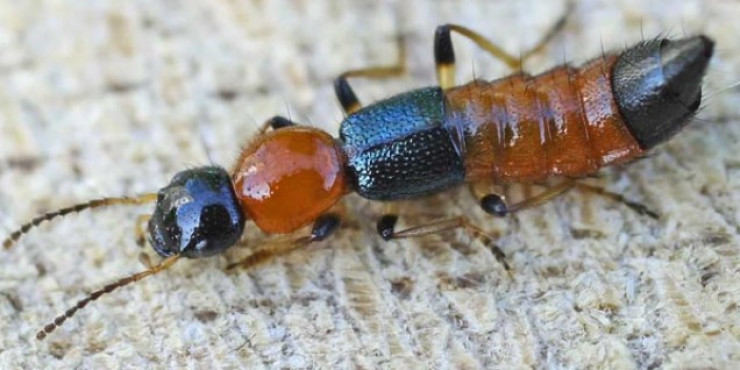 According to open sources, the tomcat is a small insect that looks almost like long and, usually with a black-brown body.
Tomkat leaves burn spots on human skin. Every day the pain and itching get worse. Blisters (similar to herpes) form.
This beetle does not bite or sting. However, its venom is 12 times more toxic than cobra venom and is released when the beetle is crushed or accidentally squeezed.
Tomcat toxins can cause neuralgia, arthralgia, fever, and vomiting. Intense redness of the skin can last up to several months.