A large shark of unknown appearance attacked a fishing boat in Antalya. In one hour of pursuit, she ate all their catch and damaged the motor of the watercraft with her teeth. One of the fishermen on board the boat took a video of what was happening and posted it on social media, the Turkish portal Ensonhaber reported.
The incident happened in the afternoon on Friday, May 12, three kilometers from the shore of Konyaalta, which is popular among vacationers and is very crowded.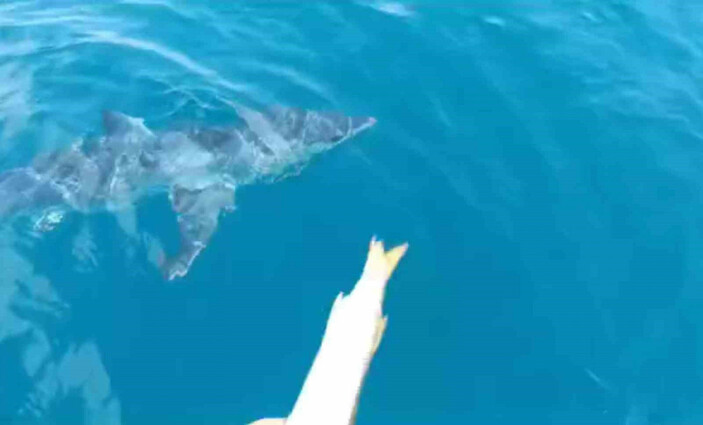 The fisherman put his feet in the water to cool off when he noticed a predator rise to the surface and start moving towards him. The man managed to dodge in time and climb back into the boat, ironically addressing the guest with the words: "Welcome." "I thought she was going to bite my leg," he later added.
However, the animal did not calm down and continued to attack the fishing rods with bait, and then it liked the motor: the shark bit it. The fisherman and his friends in the boat were very scared, because it was clear that the predator would not leave just like that. The confrontation continued for an hour, during which time the fisherman tried more than once to drive the hungry creature away from the vessel with the word "quish", throwing the previously caught fish into the water, hoping that the animal would eat and go away.
The publication cited the following comment from a Turk: "The shark disturbed our boat for about an hour. She attacked the engine. I swear she was biting the engine. He was some kind of maniac. I told her: "Quish." It was very unpleasant and scary. Goosebumps ran through my skin. Because of her, I was left without fish."
The fisherman assumed that the shark surfaced due to hunger, pain or heat. According to an eyewitness, representatives of this species live at a depth of about 200 meters.