Russia's Defense Ministry said on Friday that it had begun returning troops and troops from annexed Crimea to their permanent bases after a huge build-up near the Ukrainian border, raising concerns in Kyiv and the West about the risk of war.
On Thursday, Russia announced that it had completed an "operational inspection" of military exercises in the south and west after weeks of tensions with the West over the concentration of tens of thousands of troops near Ukraine.
"If Russia does withdraw from the border with Ukraine, it will ease tensions," Foreign Minister Dmitry Kuleba said in a statement.
"But we must remember that this step will not put an end to the current escalation or the conflict between Ukraine and Russia in general."
Washington has said it is waiting to see what action will follow Moscow's statement, and it "will continue to monitor closely."
Russia said on Friday that troops from the Southern Military District and airborne troops who had participated in the operational inspection were beginning to relocate.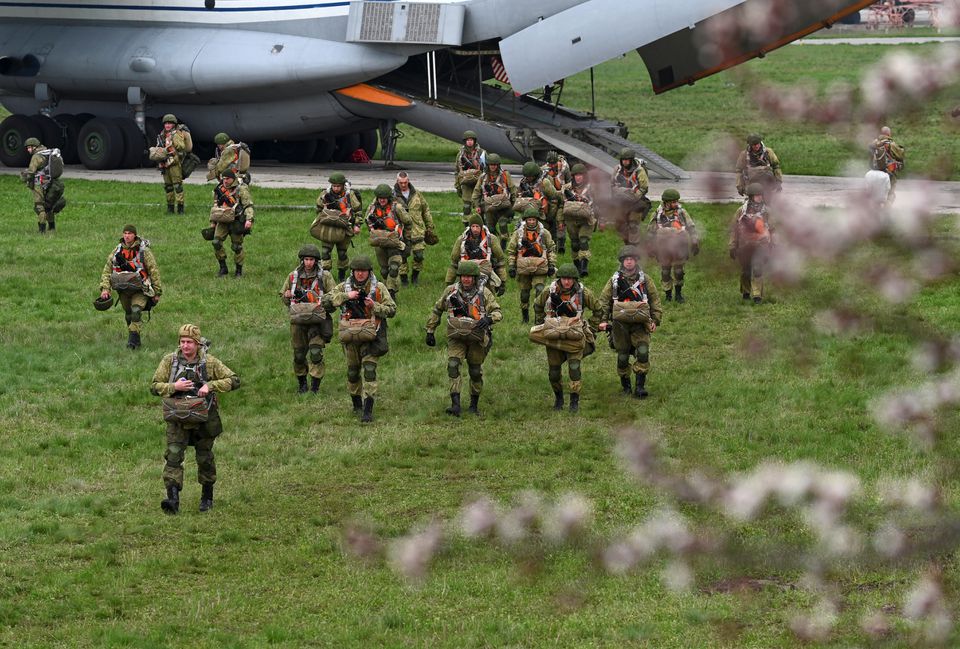 It said that military units and formations go to loading stations and airfields.
It showed footage of armored vehicles boarding landing craft on the beach and other military equipment being loaded onto trains. It shows how soldiers marched on a military plane.
The confirmed withdrawal of troops that have been brought to the surface of the permanent contingent will probably be welcomed by Western countries, which have expressed concern about the prospect of further Russian intervention in eastern Ukraine.