The Minister for Foreign Affairs of Ukraine Dmytro Kuleba held talks with the Minister for Foreign Affairs of Iceland Tordis Kolbrun Reykdal Gilfadottir within the framework of the meeting of the OSCE Council of Foreign Ministers in Stockholm.
The Ministers of Foreign Affairs signed an Agreement between the Cabinet of Ministers of Ukraine and the Government of Iceland on air services.
The agreement creates the possibility of regular direct flights between Ukraine and Iceland.
The document determines the procedure for regulating international flights between the two countries and the procedure for assigning airlines, establishes the conditions for issuing permits for regular flights, provides for mutual recognition of crew members' certificates, contains provisions on aviation security; establishes a mechanism for inspecting airlines to assess their compliance with the standards of the International Civil Aviation Organization.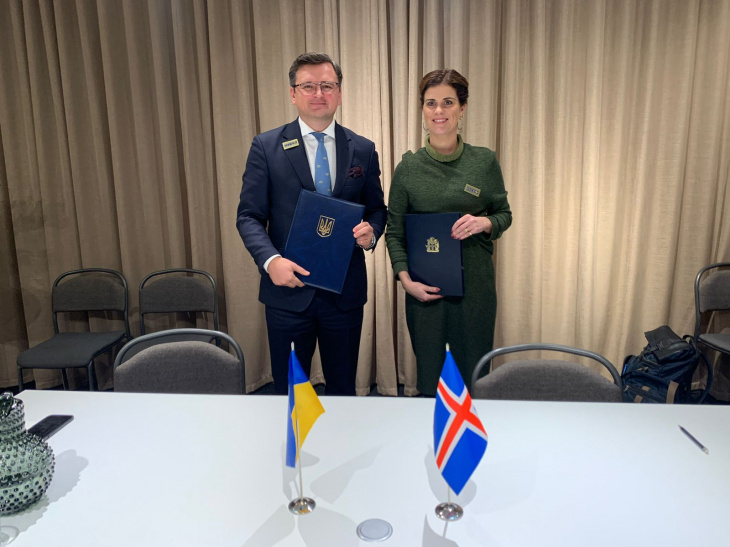 "The agreement will not only connect Ukraine and Iceland with direct scheduled flights. It will create new opportunities for Ukrainians to travel and will additionally open our country to the world. In addition, regular flights will promote tourism, business and human relations, which will further develop relations between our friendly countries, "said Dmitry Kuleba.
Dmytro Kuleba also thanked Iceland for its consistent support of Ukraine in counteracting Russia's aggressive actions, including participation in the inaugural summit of the Crimean Platform, support for Ukrainian initiatives in international organizations.
The heads of diplomatic missions discussed the prospects for the development of bilateral cooperation, in particular, in the field of geothermal energy.