From December 22, 2022, tourists can reach the Bukovel ski resort by shuttle buses from the Tatariv-Bukovel railway station.
"The skiing season in the Carpathians officially begins. Since all Ukrainians need additional strength this year to continue the fight for our victory, we will tell you how you can get to the mountains for inspiration and recharging," the press service of "Ukrzaliznytsia" reported.
As the company explained, first, those who want to rest in the mountains will need to get to the Tatariv-Bukovel station by one of the six available trains (the seventh should be launched soon), and then at the Tatariv station, transfer to the shuttles that will reach the popular resort.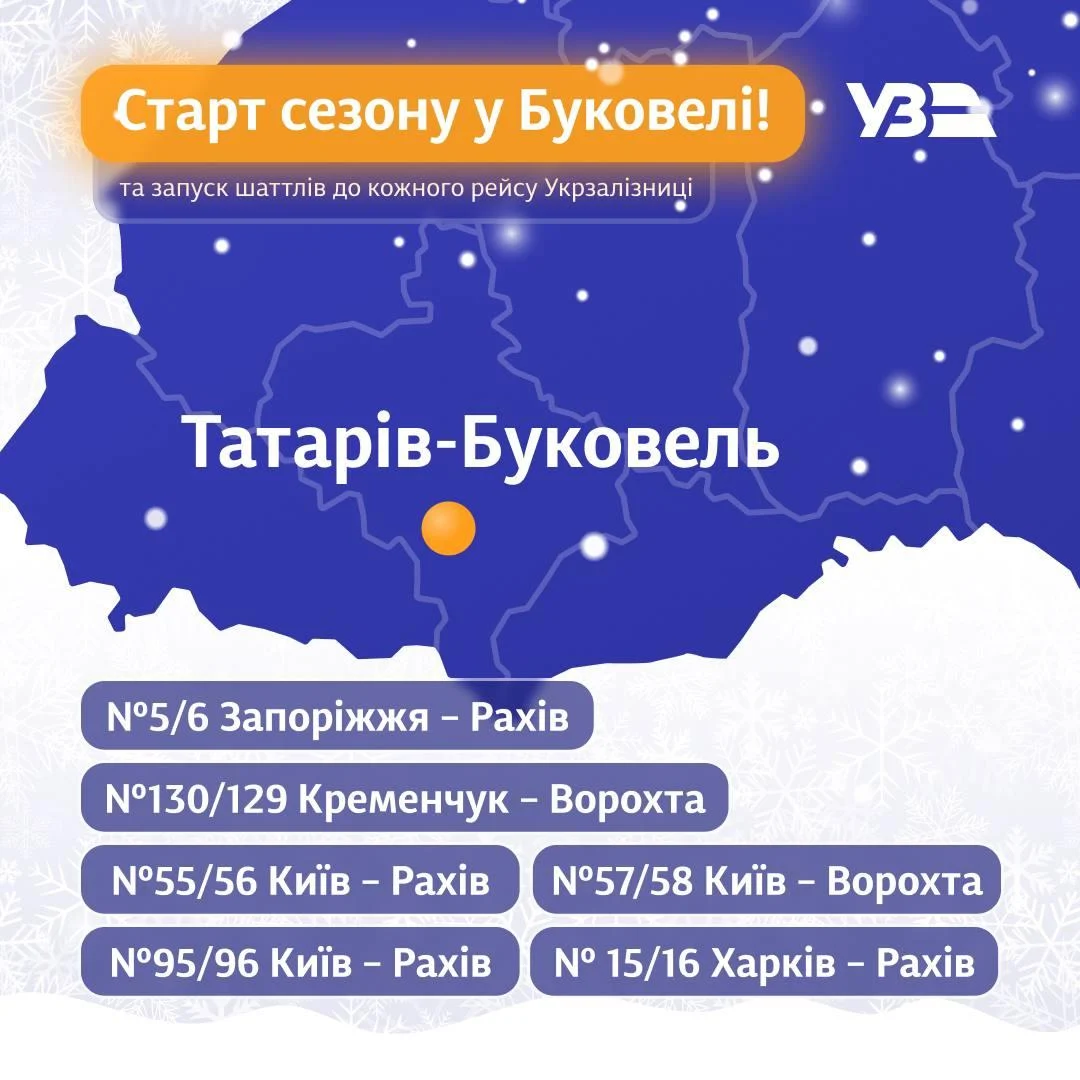 It is noted that the schedule is adapted to the following Ukrzaliznytsia flights:
No. 5/6 "Zaporizhia – Rakhiv"
No. 15/16 Kharkiv – Rakhiv
No. 55/56 "Kyiv – Rakhiv"
No. 57/58 "Kyiv – Vorokhta"
No. 95/96 "Kyiv – Rakhiv"
No. 130/129 "Kremenchuk – Vorokhta"