The eruption of the volcano in Iceland attracted many spectators, who are allowed to visit the area under harsh conditions.
The recent eruption of a fault near Mount Fagradalsfjal in the Geldingadalur region, about 40 km from Reykjavik, is the first such incident in the Krysuvik volcanic system in more than 900 years. Many geologists have suggested that the eruption may have occurred on the Reykjanes Peninsula after more than 50,000 earthquakes in the area over 15 months. Approximately 300,000 cubic meters of lava spilled from the ground as a result of the eruption, which is 1,640 to 2,640 feet wide and is expected to subside in a few days or weeks.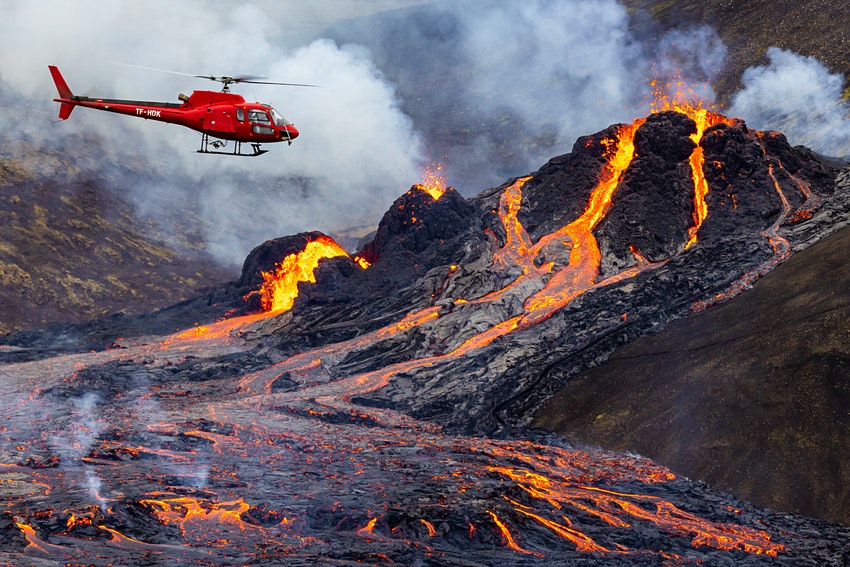 The volcano can be reached in a 90-minute hike from the nearest road, and those trying to explore the scene are advised not to approach the bench. It is believed that the eruption does not pose a threat to settlements, as the amount of lava is relatively small and liquid, which allows the trapped gases to escape. The lava flow is a little over four miles long and is bounded by a certain valley. The eruption is not expected to be particularly explosive or lead to a persistent ash plume, unlike the Eyjafjallajökull eruption in 2010, which caused difficulties in the airspace around Europe.
Nevertheless, the authorities are closely monitoring the situation and have instruments to measure gas pollution. As a result, they blocked access to the site at a time when high levels of pollution were recorded. Currently, the wind blows sulfur dioxide emitted from settlements, but scientists urge tourists to be careful if a new crack suddenly opens in the area.