The giant container ship, grounded in the Suez Canal, could be released early next week if heavier tugs, dredgers and tides could destroy it, said a Dutch firm working to release the ship.
The 400-meter "Ever Give" wedged diagonally due to strong winds on Tuesday, disrupting global shipping, blocking one of the busiest waterways in the world.
About 15% of the world's shipping traffic passes through the canal, and dozens of ships are waiting on the waterway and around its northern and southern entrances.
The dredgers removed about 20,000 tons of sand from its bow by Friday, but the pulling of the ship was stopped overnight.
"We are trying to do it after the weekend, but everything will have to be calculated," said Peter Berdowski, CEO of Boskalis.
Boscalis owns Smit Salvage, who was hired this week to help the Suez Canal Authority move the ship.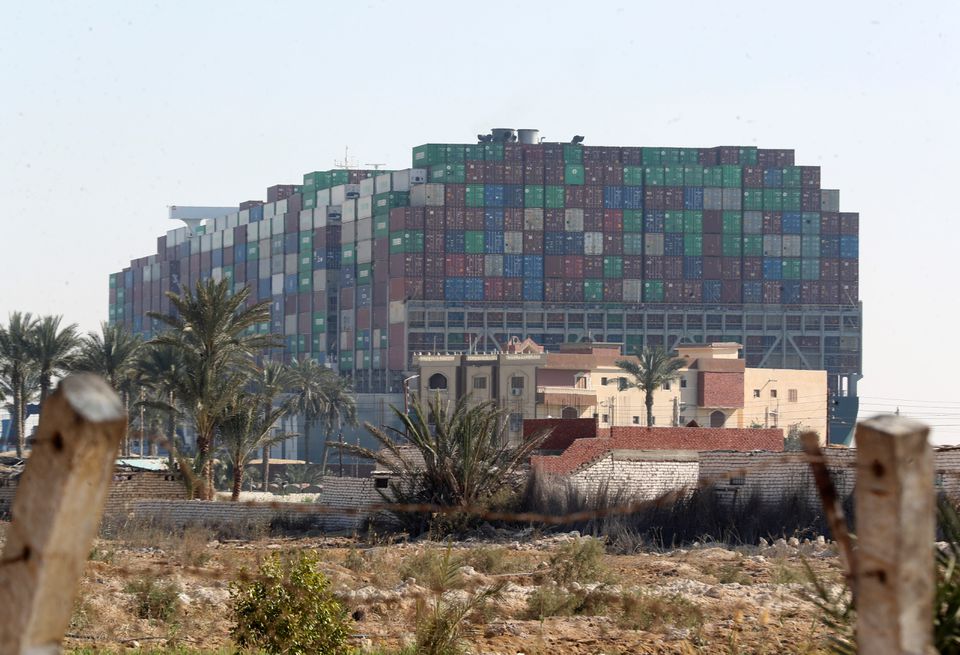 "The onion is really stuck in the sandy clay, but the feed is not completely pressed into the clay, which is a positive factor. We can try to use it as a lever to release it," Berdovsky said.
"Heavy tugs with a total capacity of 400 tons will arrive this weekend. We hope that the combination of tugs, sand removal on the bow and tide will allow us to release the ship early next week."
Oil tanker rates almost doubled after the ship ran aground, and the blockade mixed global supply chains, threatening costly delays for companies already dealing with COVID-19 restrictions.
If it drags on, shippers may decide to drive around Cape of Good Hope, adding about two weeks to travel and additional fuel costs.
Three shipping agents said on Saturday that none of the ships waiting at the entrances to the canal had yet requested diversion.
Berdovsky said a ground crane would be installed over the weekend, which could ease the load by unloading containers, although experts warn that such a process could be difficult and lengthy.
"If we fail to release him next week, we will have to remove about 600 containers from the bow to reduce weight," he said.