A business meeting with Azerbaijani businessmen working in the country took place at the Azerbaijani Embassy in Ukraine.
The meeting began with a minute of silence in memory of those killed in the Great Patriotic War. The purpose of the meeting was to listen to the problems of Azerbaijani businessmen working in Ukraine, said embassy employee Samir Allahverdiyev, who said that the proposals voiced during the discussions will be studied through the state authorities of both countries.
Speaking later, Deputy Minister of Economy, Trade and Agriculture of Ukraine Taras Kachka said that Ukraine is interested in dialogue to support Azerbaijani businessmen.
"We have big plans for the economic development of the regions of Ukraine. Where there is big business, there are problems. We are interested in Azerbaijan's investments in Ukraine and are ready to provide full support to Azerbaijani businessmen in this field. "Cooperation with the Azerbaijani business community is very important," he added.
Yusif Abdullayev, acting head of the Azerbaijan Export and Investment Promotion Fund (AZPROMO), thanked the Ukrainian government for defending Azerbaijan's legitimate position in the 44-day war. Noting that Ukraine is a strategic partner for Azerbaijan, Abdullayev noted that economic relations between the two countries are developing: "Unfortunately, the pandemic period had a negative impact on the development of these relations. We are interested in strengthening cooperation with the relevant departments of Ukraine for the development of economic relations. I thank the Ambassador of Azerbaijan to Ukraine Elmira Akhundova for her support in this work".
Noting that such a meeting is important for establishing direct contacts between Azerbaijani businessmen and relevant Ukrainian government agencies, Azerbaijani Ambassador to Ukraine Elmira Akhundova said that economic cooperation between the two countries should be further developed. The ambassador also stressed that Ukrainian companies can take an active part in rebuilding the territories of Azerbaijan liberated from the Armenian occupation. The Azerbaijani state is already preparing a state program for the reconstruction and development of these territories. Under the leadership of President Ilham Aliyev, favorable conditions have been created for foreign investors in our country. Therefore, Ukrainian companies can contribute to this work.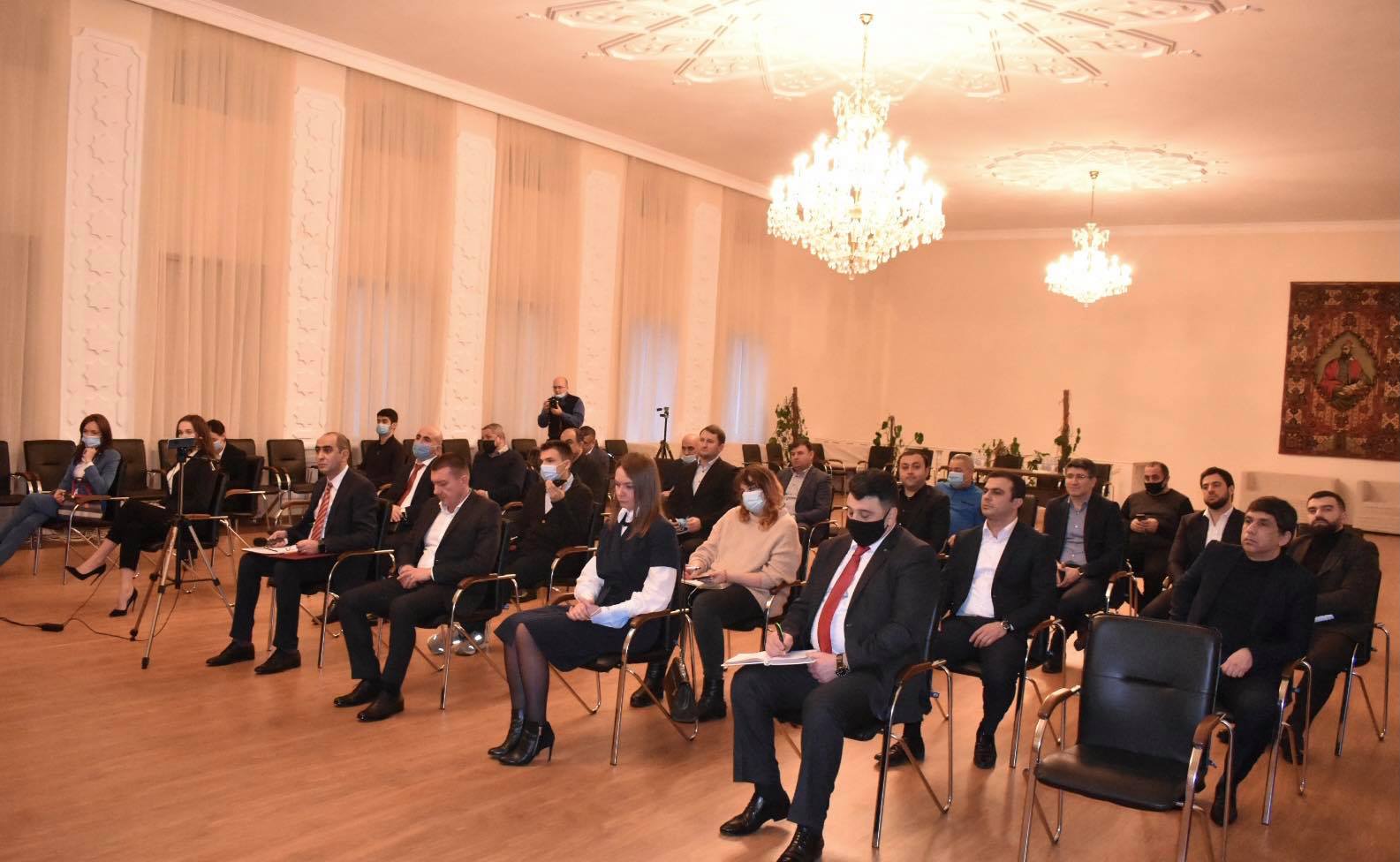 Tetyana Miskova, Deputy Director of the Export Promotion Office of Ukraine, and Volodymyr Borysenko, Vice President of the Poltava Chamber of Commerce and Industry, made various proposals for the development of entrepreneurship in both countries.
Then the speeches of Azerbaijani businessmen, their problems and suggestions were heard. At the end of the discussions it was noted that the issues and proposals voiced at the meeting will be studied by the relevant departments of Ukraine and Azerbaijan.
Source site of the Embassy of Azerbaijan