Singapore is one of the most amazing countries in Asia. Here the sights and buildings of antiquity are closely intertwined with the latest technologies. Each of the tourists who come to this country will surely find something for themselves, whether it be an acquaintance with the national cuisine, the exotic culture of this country or great shopping, which can be done around the clock.

Interesting facts about Singapore
Singapore is both a state and a city at the same time. It is located on the largest island. This state includes 63 more small islands, mostly not inhabited by people. Its total area is just over 700 square kilometers. Singapore has approximately 4.6 million inhabitants. About 80 percent of the population is Chinese.
Every September, Singaporeans organize a celebration in honor of the Merlion, a fabulous creature that looks like a fish with a lion's head and is a symbol of the city.
The location of Singapore is almost at the equator. The humidity is around 85 percent. The temperature here practically does not change all year round and ranges from 25 to 30 degrees Celsius.
The national language of Singapore is Malay. But besides it, three more are officially recognized – English, Chinese and Tamil.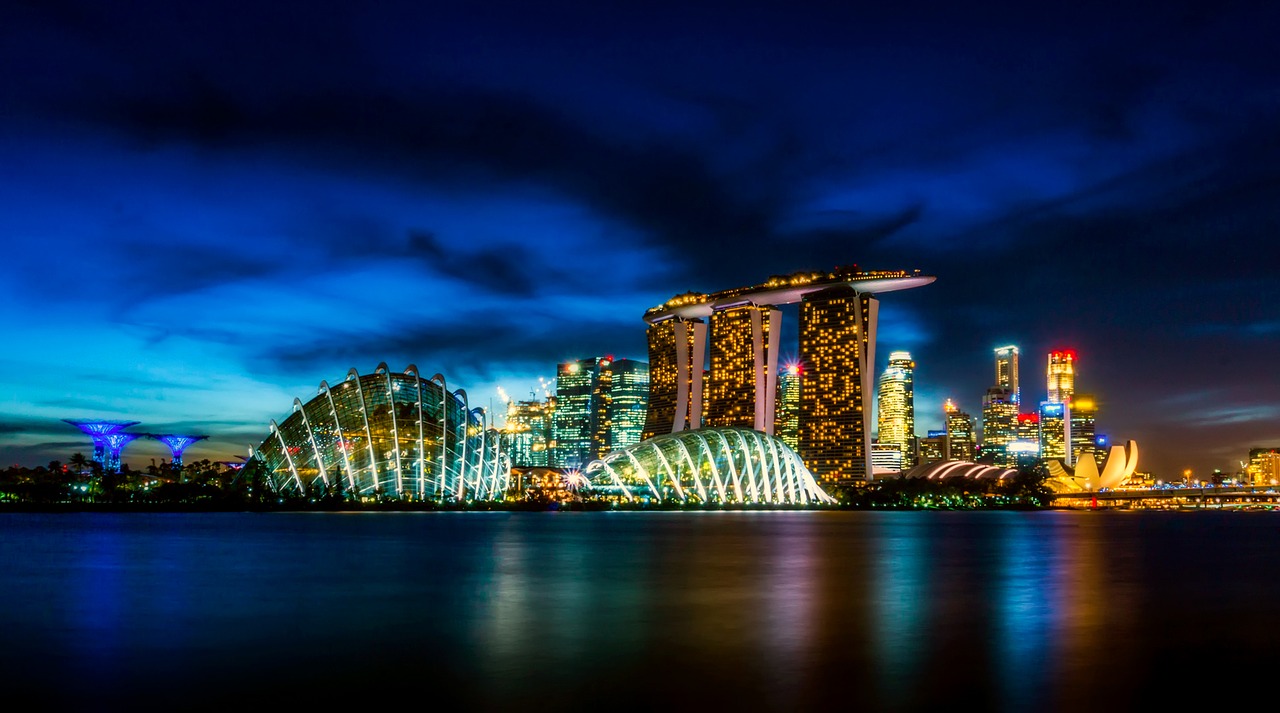 The international airport in Singapore is called Changi and is one of the largest in Asia. More than 35 million people pass through it every year. Changi can not only receive passengers, but is also a great place to relax. There are several ponds with goldfish and blooming gardens, as well as special rooms for children, where the child can be occupied with exciting games and entertainment.
The port of Singapore is considered one of the best in the world. It can simultaneously receive over a thousand ships.
A specially designed system of fines and many cameras located almost everywhere help to keep order and cleanliness in the city. Due to the developed judicial system and perfect legislation, Singapore is considered one of the safest countries in the world.
The quality of the local cuisine will delight any gourmet. There is always fresh, tasty and healthy food here. By the way, the people of Singapore are considered to have the best health in the world.
There are no sources of fresh water on the islands, so it is brought from Malaysia.
Singapore has made an amazing economic breakthrough in literally 30 years and has become one of the most developed countries on the planet.
The infrastructure of public transport is very developed here and there are practically no traffic jams.
Any area of ​​the city is distinguished by almost exemplary cleanliness and order. Singapore has many gardens and national parks, sports grounds. In addition to many wonders, there is also the world's largest fountain and the tallest Ferris wheel. And the local zoo is considered one of the best in the world.
But there is something else that is causing the huge influx of holidaymakers to Singapore, which is widely regarded as a shopping paradise. Any of the most fastidious shoppers will find here everything in their style and wallet size.
 Shopping malls and sales in Singapore
You can start shopping from the street of orchards, where the most popular shopping malls are located. It is quite easy to get lost while shopping, so you should bring a guidebook with you.
Centrepoint is one of the most popular shopping centers. Here you can find absolutely everything and brand clothing, sports accessories, decor items, books, works of art. This mall is home to the world-renowned Robinson & Co store, renowned for its home furnishings that create the ultimate in home comfort.
Delfi – Here you can find many shops selling luxury clothing and accessories. However, this mall is also famous for its huge range of high quality crystal products.
Far East is a shopping center with two shops of particular interest. House of Hung is a store that sells fine jewelery with impeccable quality gemstones. And a shop – gallery Kwok, where you can buy wonderful sculptures, porcelain, works of art made by the hands of ancient masters and modern products.
Forum shopping center is famous all over the world for its supermarket of toys called "R" The desire of any child will come true here.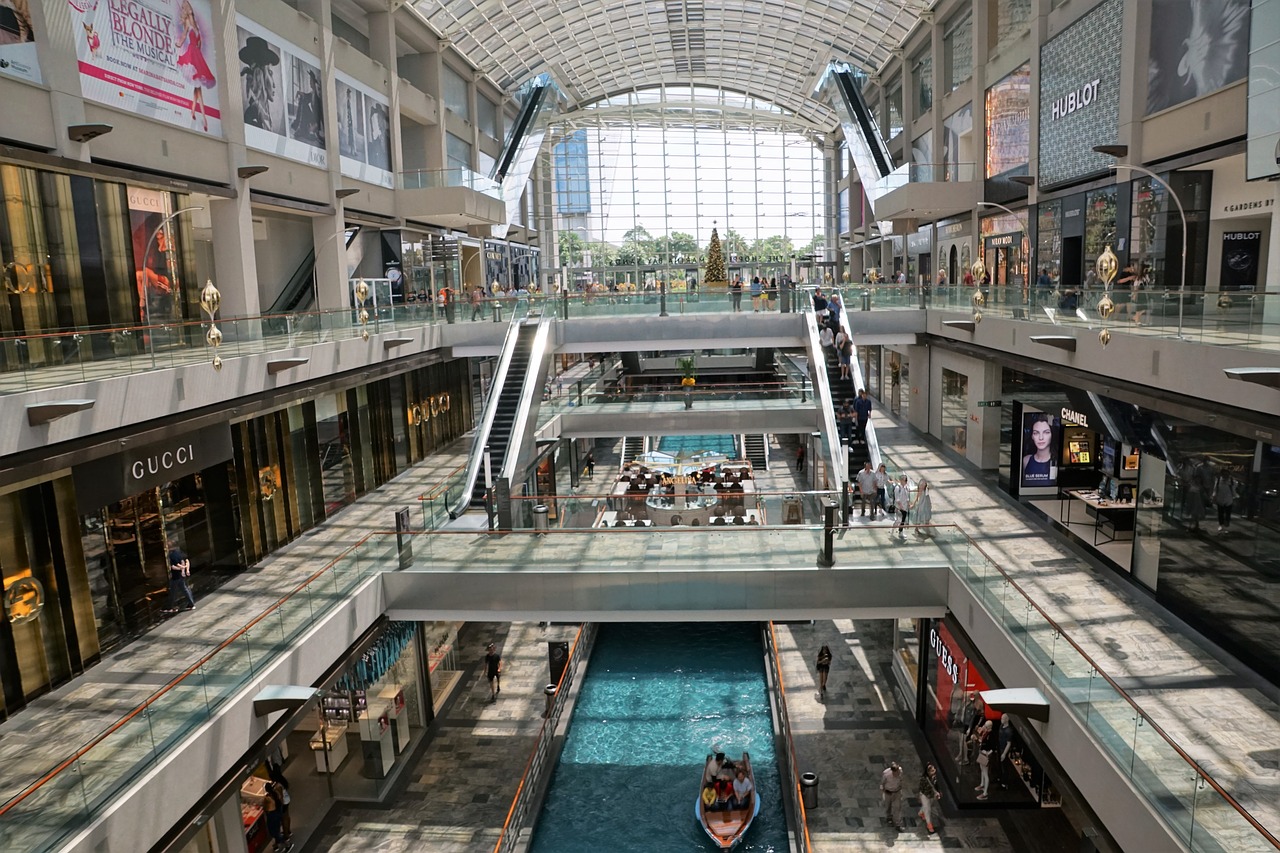 The Hilton hotel is famous not only for its comfortable rooms. There is also a shopping gallery where you can find the most fashionable clothes of almost all famous brands.
Suntec City Mall is a shopping center with a very unusual appearance and consists of several multi-storey buildings connected to each other. All buildings from above have the appearance of a human hand. The complex occupies a huge area and there are more than three hundred shops, entertainment centers and even a terrace with a fountain. Various colorful festivals and events are held here almost every day.
Vivo City is located near the port. It is distinguished from other shopping centers by the abundance of spacious premises. Various shows, holidays and fashion shows are often held here. Here vacationers will find shops, spas, a cinema and whatever their heart desires.
And this is not the whole list of shopping malls that Singapore simply abounds in. But besides them, you should also visit the shopping areas of the city – in the Chinese (Chinatown) and Indian (Little India). Prices are not set here, so you can bargain.
In Chinatown, a variety of herbal medicines and extracts are popular, as well as tea shops.
The Indian Quarter is completely different from Chinatown. It is very noisy and crowded here, and the air is saturated with aromas of various spices. Here you can buy a variety of products made of copper, precious metals, Indian saris and other goods at a very competitive price. There are two gigantic stores in the area, Mustafa and Tekka, which sell products at the lowest prices in Singapore.
Sales make a special place in the trading life of the city. The Great Singapore Sale is one of the most significant events of the year, not only for tourists, but also for locals. Held every year and lasts more than two months. Almost all stores participate in it, and the goods you like can be purchased with a discount of up to 80 percent. During this period, the number of tourists increases significantly.
After a trip to Singapore, no one will remain indifferent to this city. And upon returning home, the desire will remain in the soul to visit it again.