A passenger on flight QR161 from Doha to Copenhagen spoke about the horror that reigned in the cabin on January 10 at 2 am, reports the Daily Mail.
Lukas Anderson shared the details of the almost catastrophe with the publication. Together with his wife and two sons, he flew to Copenhagen on a Boeing 787-8 with a capacity of almost 250 people.
"Sometime after takeoff, a loud sound suddenly rang out, after which the plane flew vertically down. People began to scream heart-rendingly, and one of the passengers vomited before our eyes. Chaos reigned in the cabin. But the only thing that came to my mind was: "That's it, we're done, we're falling," says the 43-year-old man.
Fortunately, "after a horrendous descent," the fully loaded Qatar Airways aircraft did begin to climb again.
"Several people asked the flight attendants what the reason was, but no explanation followed. It surprised and upset us – no comments from the pilots and crew members. The flight attendants simply stated that we were flying in some kind of unforeseen weather. Most likely, they didn't know what happened either and were just trying to calm people down," the eyewitness added.
According to Flightradar24, the plane first gained an altitude of 560 meters and immediately descended to 260 in a matter of seconds.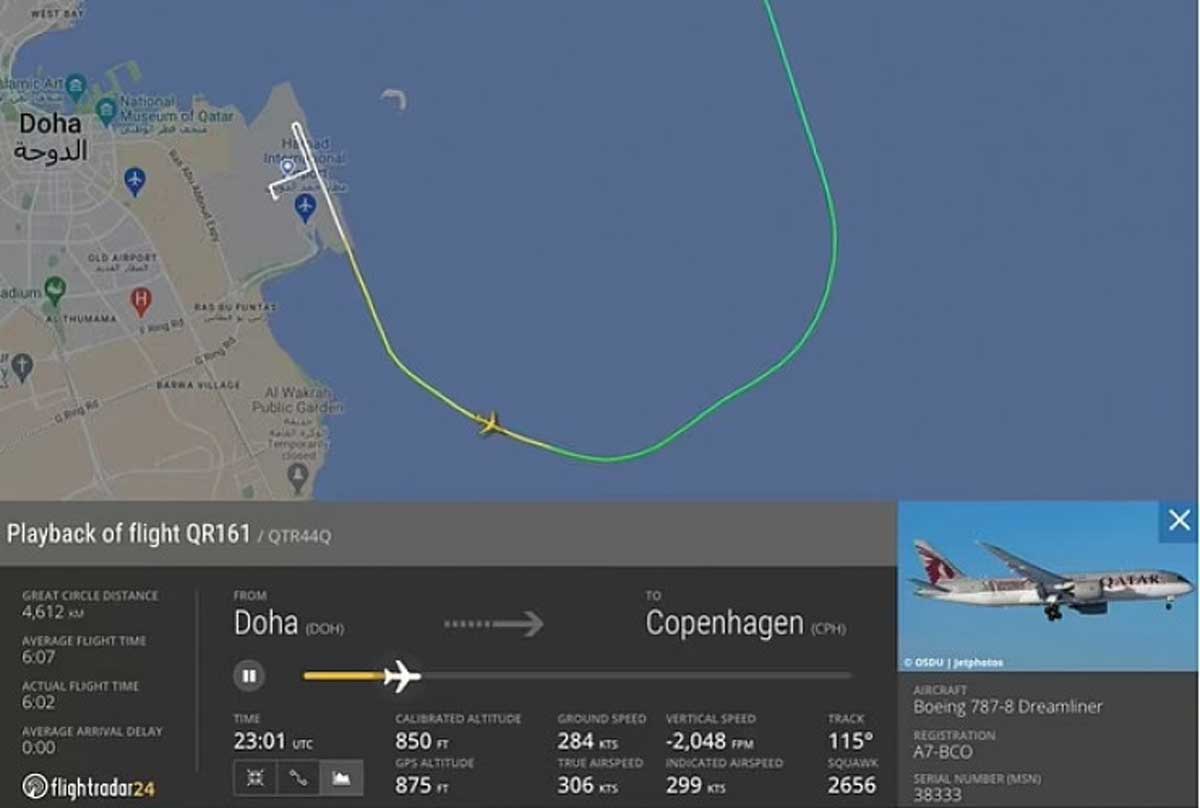 "Qatar Airways is aware of an incident involving QR161 flight Doha to Copenhagen on January 10, 2023. This was immediately reported to the authorities and an internal investigation is underway," the airline said in a statement.