Beginning in the mid-1950s, brave travelers gathered in "magic buses" and crossed the so-called hippie trail through all of Asia in search of spiritual enlightenment.
Adventures Overland has announced the longest and most epic trip in the world – the Bus from Delhi to London.
The trip, which starts in April 2022, will be the first-ever bus service between Delhi, India, and London, UK.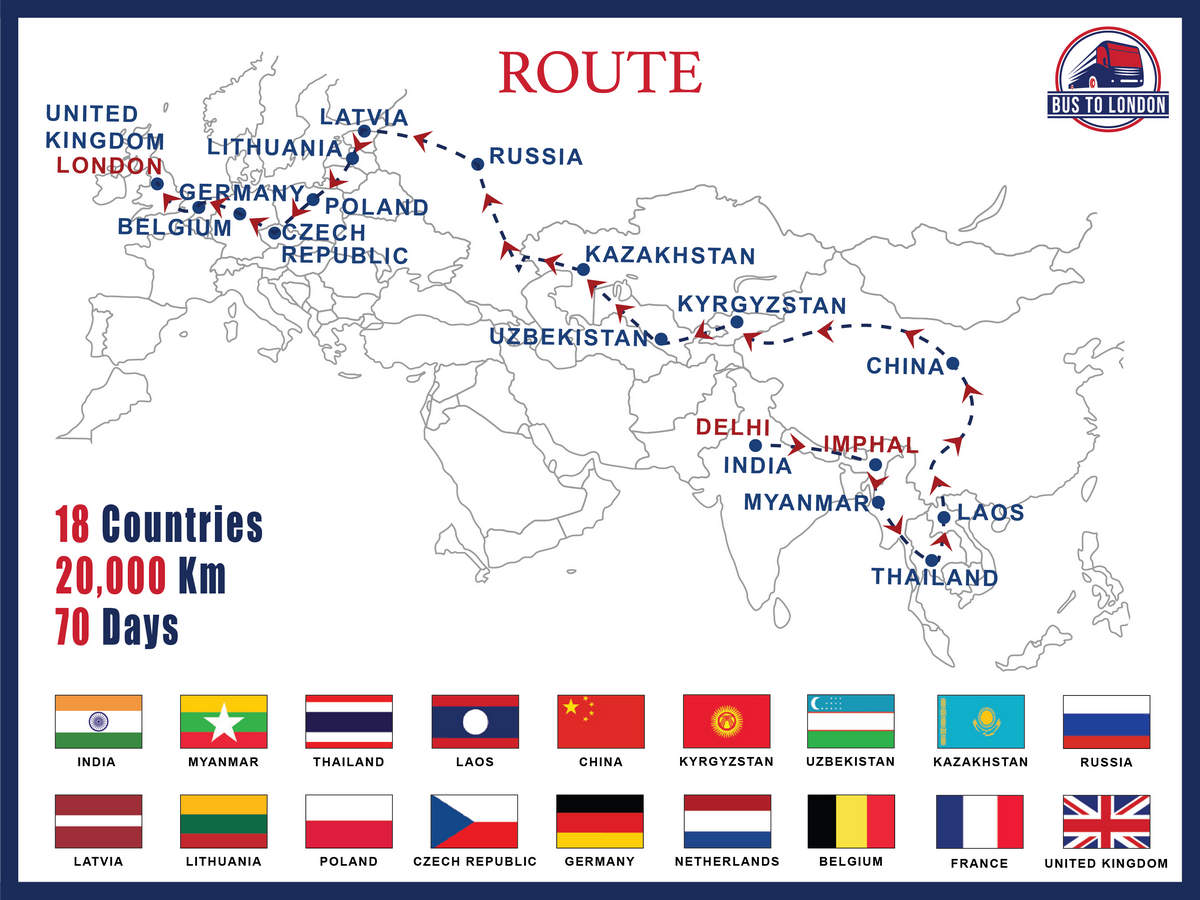 People from all over India have a chance to be a part of this historic journey during all or one of the four stages of the journey by registering on the official website.
"We share a common love of travel, and now we are very pleased to present the first-ever bus service from Delhi to London with maximum comfort and luxury.
"The route of this trip has been tested, as we have already made three trips in both directions from India to London, so that passengers on the bus to London on board are sure that they are in safe hands," – said Sanjay Madan, co-founder of Adventures Overland.
As part of this unprecedented, historic and life-changing bus journey, participants explore thousands of pagodas in Myanmar, encounter rare species of giant pandas in Chengdu, march beyond the Great Wall of China and travel along the Silk Road in China and Central Asia.
Travelers will also visit the historic cities of Bukhara, Tashkent and Samarkand in Uzbekistan, as well as cruise the Caspian Sea in Kazakhstan.
In the final stage of the trip, participants will also have the opportunity to explore historic European cities such as Moscow, Vilnius, Prague, Brussels and Frankfurt before finally completing the longest bus trip in London.
After completing the trip in London, the bus will go back to India on the same route.
On the way back, which will be called "Bus to India", participants again have the opportunity to join it throughout the route or one or more stages of the trip.
The first season of Bus to London is scheduled to depart from India Gate, New Delhi.
Each individual route in each country is tested to ensure uninterrupted travel.
"We take care of documentation, paperwork, visas and permits to keep all participants focused on travel."
"We guarantee that an experienced English-speaking local guide traveling with the group will ensure personal safety, unhindered communication on the journey," added Tushar Agarwal, co-founder of Adventures Overland.