Egypt intends to build the country's first high-speed rail line connecting the Red Sea with the Mediterranean. The entire route will cover 1,000 kilometers, and the first section, 460 km long, will connect El Alamein on the Mediterranean coast in Egypt and Ain Sokhna, two small but fast-growing cities. The train will pass through 15 stations, including the so-called "new administrative capital", a huge construction project launched in 2015 to move government buildings about 45 km outside Cairo.
The construction of the railway line is planned to be completed in two years, and will be designed, installed and maintained by Siemens, a German industrial production company.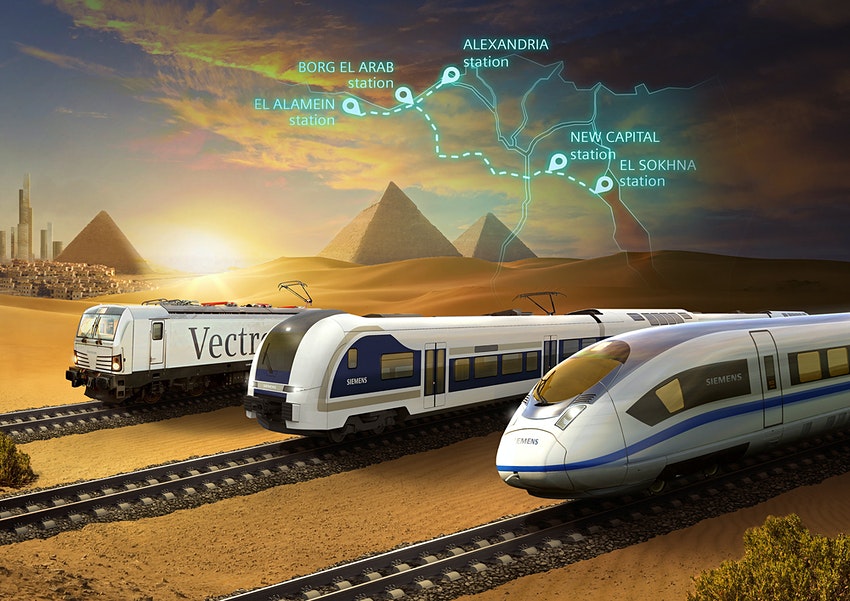 "We are honored and proud to expand our trusting partnership with Egypt," said Joe Kezer, President and CEO of Siemens AG. "By building a highly efficient rail system for the country, we will support the Egyptian people with affordable, clean and reliable transportation."
Although the Siemens project will bring the first high-speed train to Egypt, the country has had a train network since the 1850s, and it is the first country with a train system in Africa and the Middle East. Egypt's current network has more than 5,000 km of track connecting almost every major city, but the system is outdated and underfunded, leading to a number of fatal accidents in recent years. Now Egypt receives new Russian-made train cars every month to upgrade its rolling stock.
In Morocco is the first high-speed train in Africa called Al Boraq, which opened in 2018 and runs between Tangier and Casablanca. The new train line meant that the journey between the two cities was reduced from almost five hours to just over two hours.