A ferris wheel more than 120 meters high will appear in Egypt this year. Tourists are promised extraordinary views of the center of Cairo, the pyramids, the Sphinx.
Egyptian authorities are seeking to return their capital to the tourist map of the world. Cairo Eye – as the new attraction will be called – will be the largest ferris wheel in Africa and the fifth largest on the planet.
Travelers will climb 120 meters above Zamalek, a prestigious area on the Gezira Peninsula, across a bridge from central Cairo. The Cairo Ferris wheel will be on a par with the famous "giants" in the British capital, Dubai, Las Vegas and Singapore. From a bird's eye view on clear days, the land will be clearly visible at a distance of 50 km. It is worth noting that the Great Pyramid of Giza and the Sphinx are less than 24 km away, in other words, will be within sight.
The project is estimated at $ 31 million. 48 cabins with a capacity of up to 8 people will be mounted on the wheel. Also, on the territory of the new attraction there will be restaurants, a boat dock, a concert hall and a cafe. It is expected that the wheel in the 1st year will attract up to 2 and a half million guests.
In the last few years, the authorities have been intensively developing tourism projects in the adjacent city of Giza, home of the Sphinx and the pyramids. These are the Great Egyptian Museum in Giza, the new tourist center near the pyramids, and the recently opened international airfield.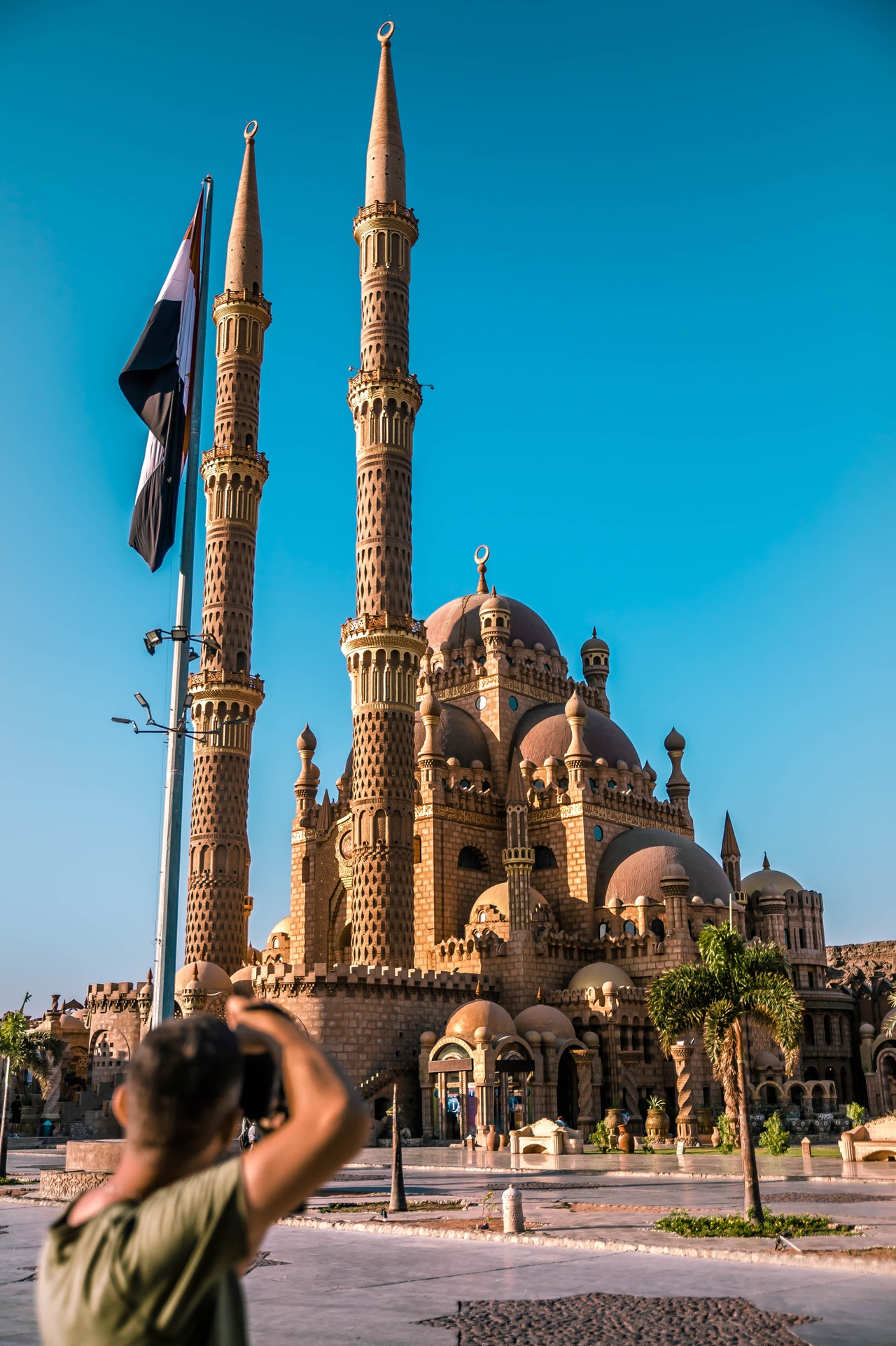 In Cairo itself, apart from the Cairo Eye, the Ahl-Misr Alley, a five-kilometer promenade along the Nile north of Zamalek, will soon open. The pedestrian zone will be integrated with the Ferris wheel, will house theaters, restaurants and more than 50 shops overlooking the Nile. The project is more than ninety percent complete.
New projects, as it always happens, have opponents. Cairo is known for its transportation difficulties, and almost all government officials fear that an attraction of this magnitude could only aggravate the situation.
Another difficulty is the Cairo Eye position itself. The 20,000-square-meter project is planned to be built in the gardens of Masalla Zamalek, a quiet open-air historical park on the east side of the island. In order not to disturb the environment, it is proposed to move the Eye of Cairo closer to the new administrative capital of Egypt, being built 20 km east of Cairo.