Many girls dream of an overseas prince or just marrying a foreigner, but hardly anyone imagines love with a guy from an African tribe. So it was with the American, for whom a trip to Africa ended in marriage to an exotic guy who is 30 years younger than her. Read more about the wonderful love story in the material "DIP".
In October 2017, 55-year-old American Deborah Babu, a retired police officer, went on a trip to Tanzania. The trip to the African country was exciting, but it became even more interesting after Deborah and her daughter met two young Africans from the Masai tribe on the beach. The guys offered souvenirs to tourists.
Deborah refused but asked if she could take a photo with them as she had never met the Maasai. A conversation began and one of the guys, an African named Saitoti, asked the woman to send him the resulting photo. They exchanged numbers and started talking.
The next evening they walked along the beach together. Saitochi decided to escort the tourists to their next destination in Tanzania. When Deborah left for California two weeks later, Saitochi was genuinely upset.
After leaving, new acquaintances kept in touch, and Saitochi called Deborah every day, even if the electricity was cut off in Africa. The relationship began to develop into something more, and Saitochi began to talk about his desire to marry her, despite the 30-year age difference.
The woman was afraid of a big age difference, but her children supported her, saying she should go for this marriage if Saitochi made her happy. Already at the end of December 2017, they met again in Tanzania, where the guy, kneeling, proposed to the woman.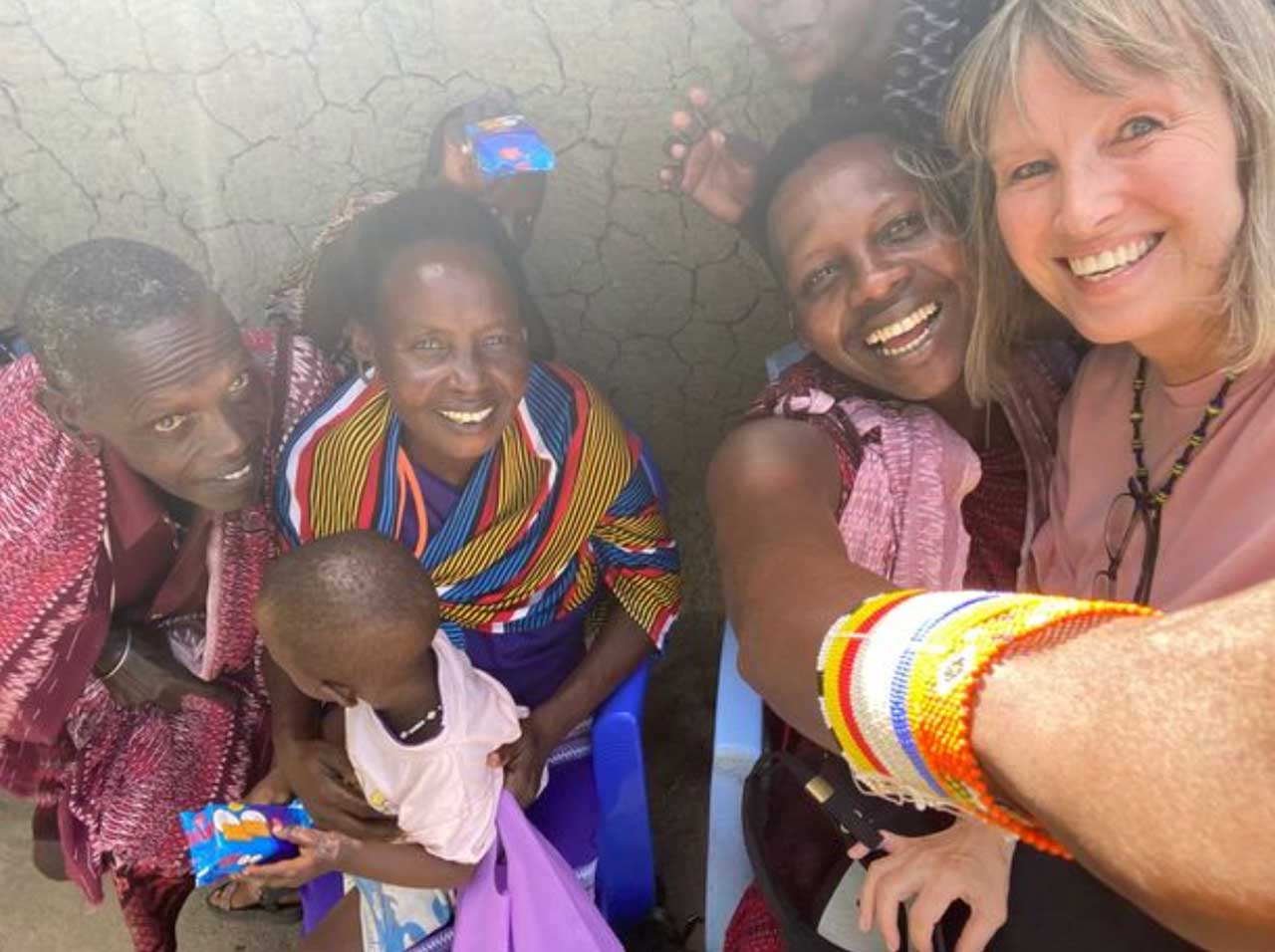 In June 2018, the couple got married according to the traditions of the Masai tribe. They played an official wedding later, in the summer of 2022, and now they want to have a big holiday with friends and tribesmen.
Now Deborah uses her Maasai name Naspai and lives with Saitoti and his family in Tanzania and says she is very happy.
"I never expected to find a husband and marry someone much younger than me, but he is the kindest and most caring person.
When he first talked about marrying me, I thought he was crazy. But my children and family told me that I shouldn't care about the age difference, as I had been single long enough to deserve to be happy.
Now they live in an adobe house, cook on the fire and manage without running water. She said that we cook on the fire and don't have running water," she said.
"Now we are building a house, and we even need to build stairs. Saitochi had never eaten ice cream or fish before he met me.
Here, in Tanzania, it's a completely different life, but I'm happy," Deborah shared her emotions.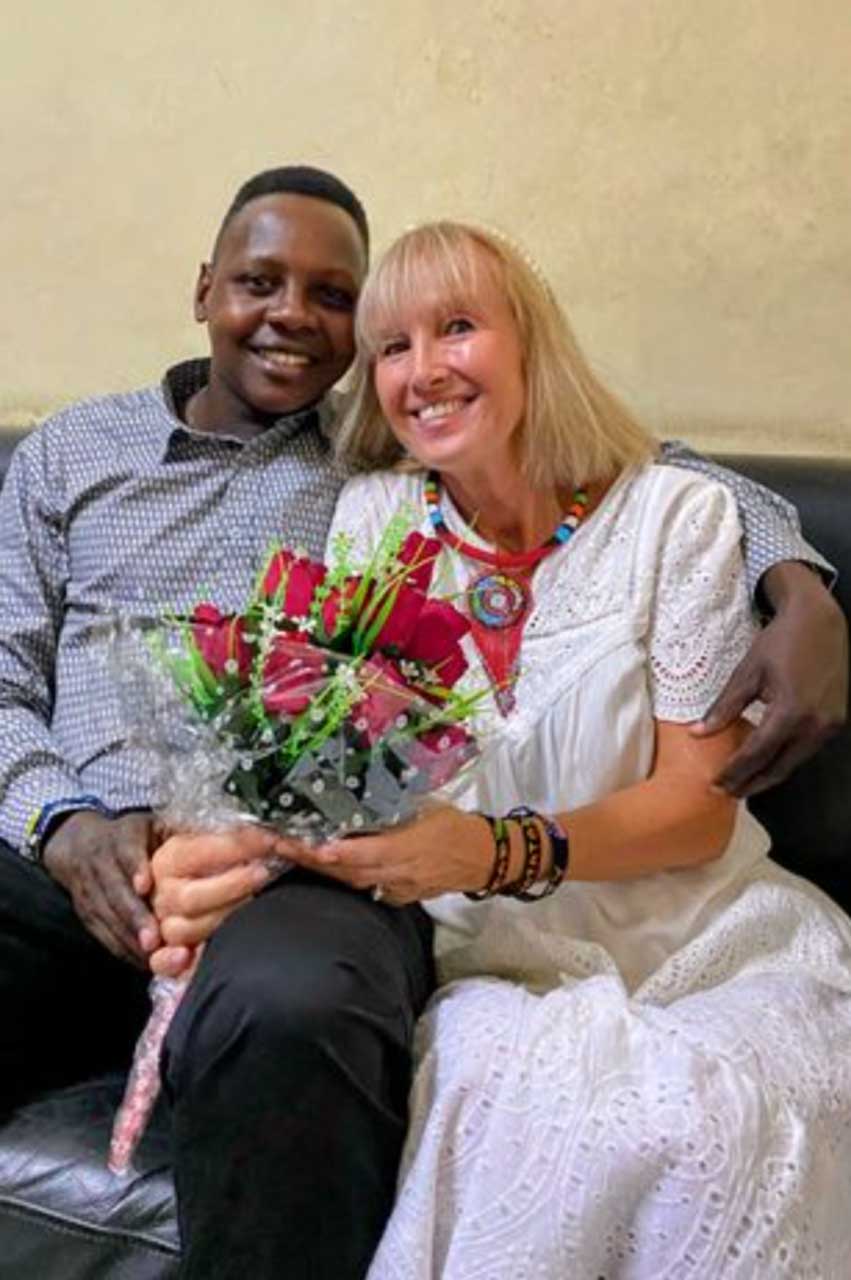 And Saitochi himself said that the woman simply won his heart:
"The first time I saw her, I thought I saw an angel. We laughed together and took a photo, and she just melted my heart.
She is beautiful and kind and she supports me. Having a wife is a big step for me, I'm proud of our marriage."
The only thing that upsets them is the negative comments on social media about their big age difference, but they think it's just a number. And age does not prevent Saitochi from loving and caring for his wife.