It is easy to forget that in an hour in any direction from the noisy Milan there is a world of calm lakes, rugged mountain ranges, medieval cities and stunning UNESCO impressions. Break away from urban events and cosmopolitan settings. Whether it's a walk through the medieval alleys of Bergamo or a boat trip on Lake Como, you can choose from many wonderful day trips from Milan. Here are some of the best.
Editor's note: During COVID-19, there are travel restrictions and hours of operation may vary. Before planning a trip, read the latest recommendations in Italy and always follow the local health recommendations.
1. Lake Como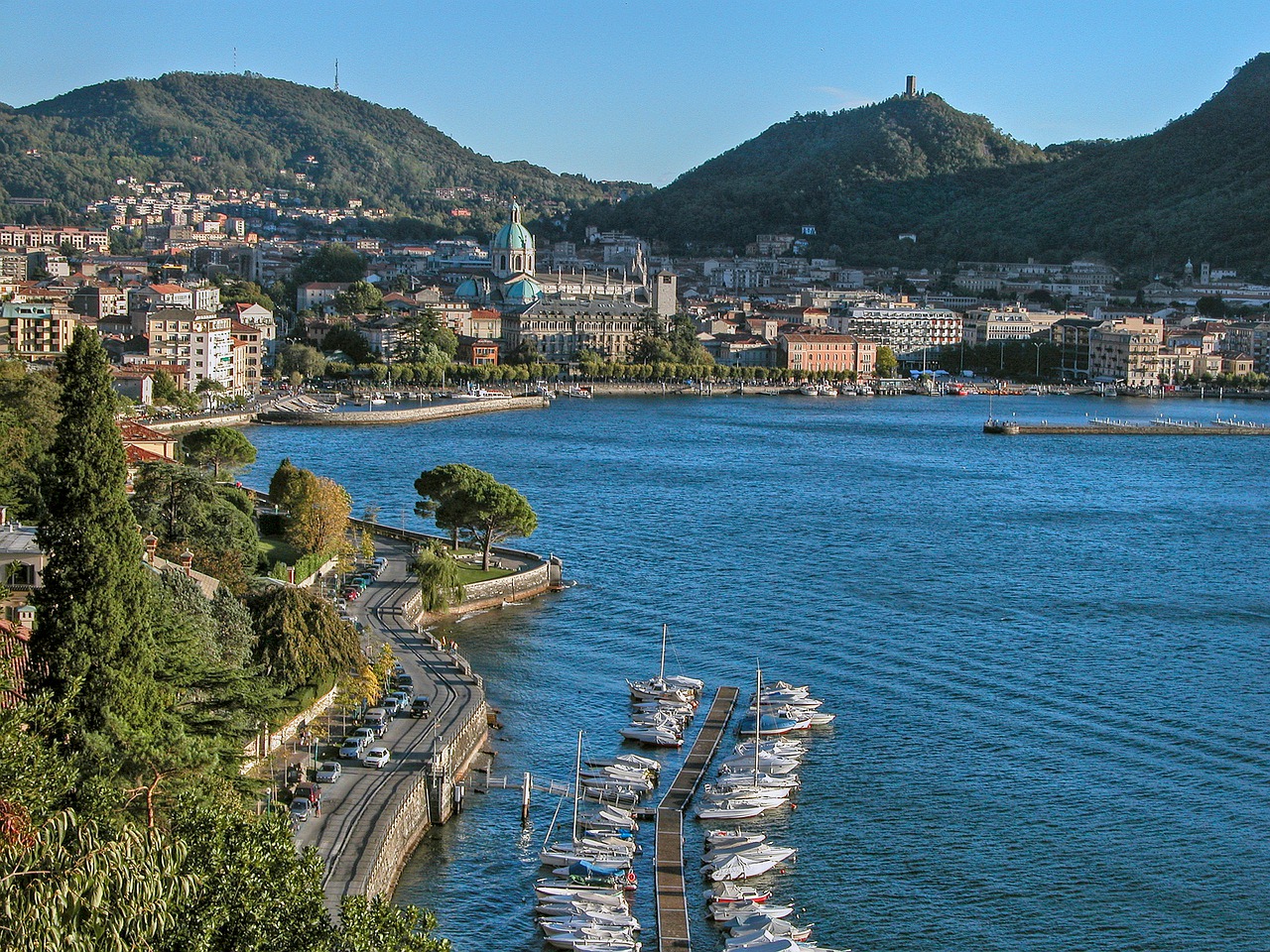 Dotted with villas and backed by dramatic landscapes, the sluggish Lake Como in the shape of the foothills of the Alps has long been a platform for the rich and famous. The best way to experience the lake is to rent your own boat (no boat license required) and arrange a cruise from one charming town to another. Be sure to see impressive villas such as Villa Carlotta and Villa Balbianiello in Lenno by Tremezzo – the latter you can recognize from movies such as Star Wars and Casino Royale.
How to get to Lake Como
Trains run regularly from Cadorna, Porta Garibaldi and Central stations, stopping at Como Nord Lago. The journey takes up to 90 minutes (depending on whether it is a direct train or not). It is about an hour's drive from central Milan.
2. Lake Maggiore and the Borrom Islands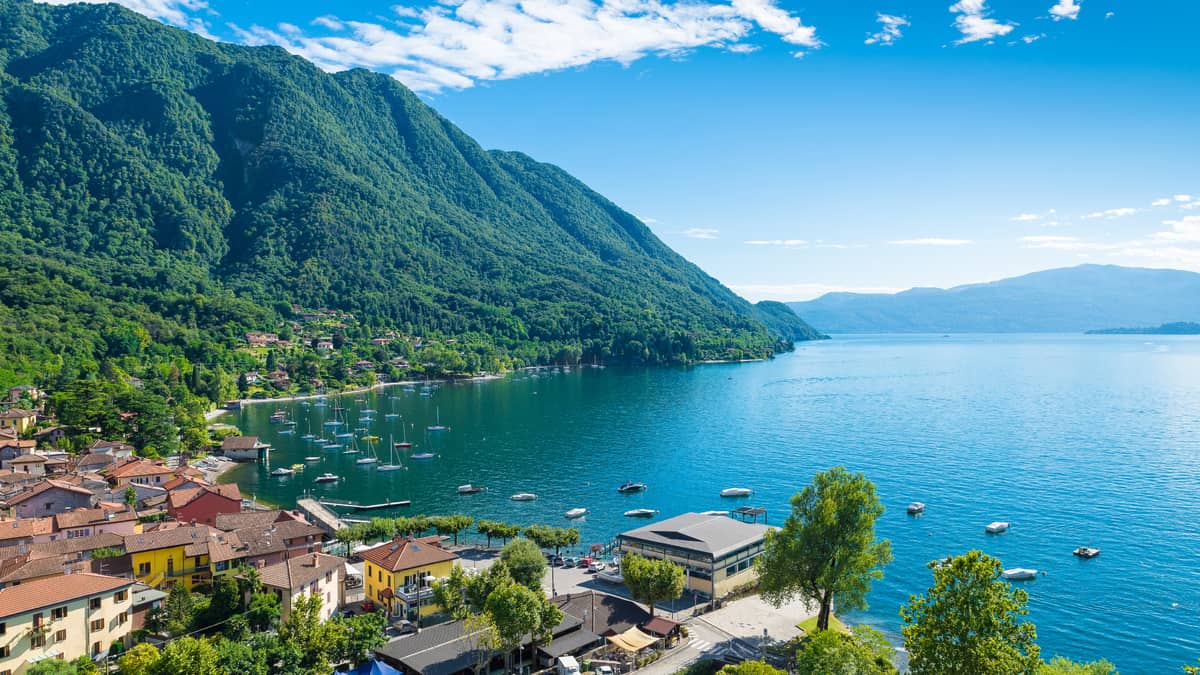 Less known Lake Maggiore is no less beautiful than Lake Como, and it is home to the three cherished Borrom Islands. Named after an aristocratic family that acquired land in the 16th and 17th centuries, each island has its own special beauty. Bella Island has a luxurious Baroque palace and romantic Italian-style gardens for walking, while Madre includes 20 acres of landscaped botanical gardens with exotic plants and birds. Finally, the Superiore (also known as the Isola dei Pescatori) was largely abandoned by the owners; today it has about 25 inhabitants, and it continues to live its simple, traditional way of life.
How to get to Lake Maggiore
Take the train from Porta Garibaldi and Centrale stations and exit for Stresa, where you can take a boat trip to the islands. Travel by train or car takes about 90 minutes. The most beautiful road routes cover the west shore of the lake and go up through Val Cannobina and then down to Locarno.
3. Bergamo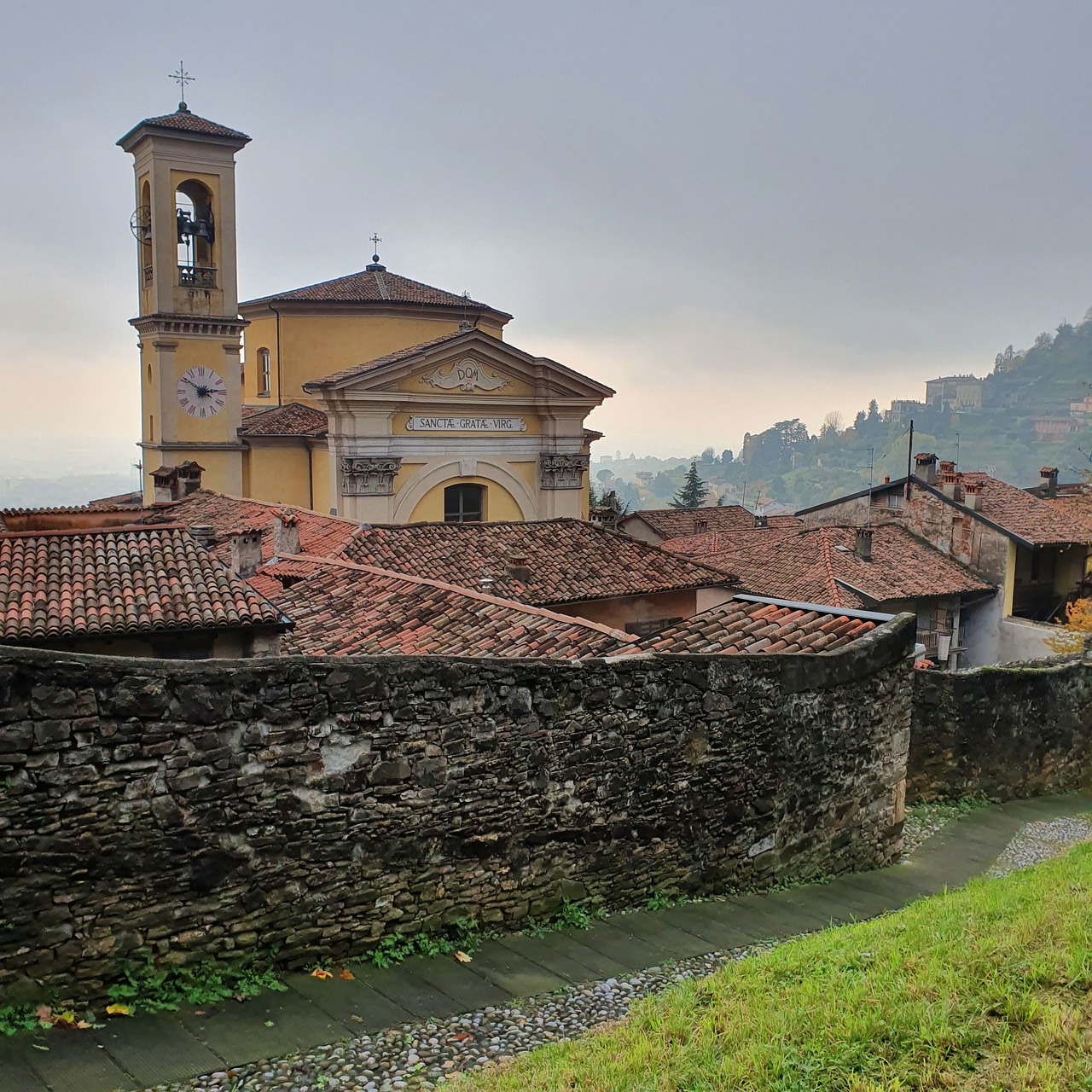 With rugged Alps, Bergamo is a city blessed with stunning views. And that's not all. The lower part, divided into two parts, shows its modern face, while the upper (Città Alta) lies on top of a hill and has an attractive fairy-tale charm. Located within 5 km of UNESCO-listed 16th-century Venetian walls, it is a timeless world of winding medieval alleys and Renaissance buildings. Wander the streets or walk the walls, absorbing history. It is worth seeing the Piazza Vecchia, lined with elegant palaces, and the Baroque pearl of the Basilica di Santa Maria Maggiore.
How to get to Bergamo
Trains to Bergamo depart every hour from Porta Garibaldi and Centrale stations and take about an hour. If you are coming from Milan, take the A4 motorway and take the exit from Bergamo. At Città Alta, traffic is restricted, although you can approach and find parking outside the city walls.
4. Lake Garda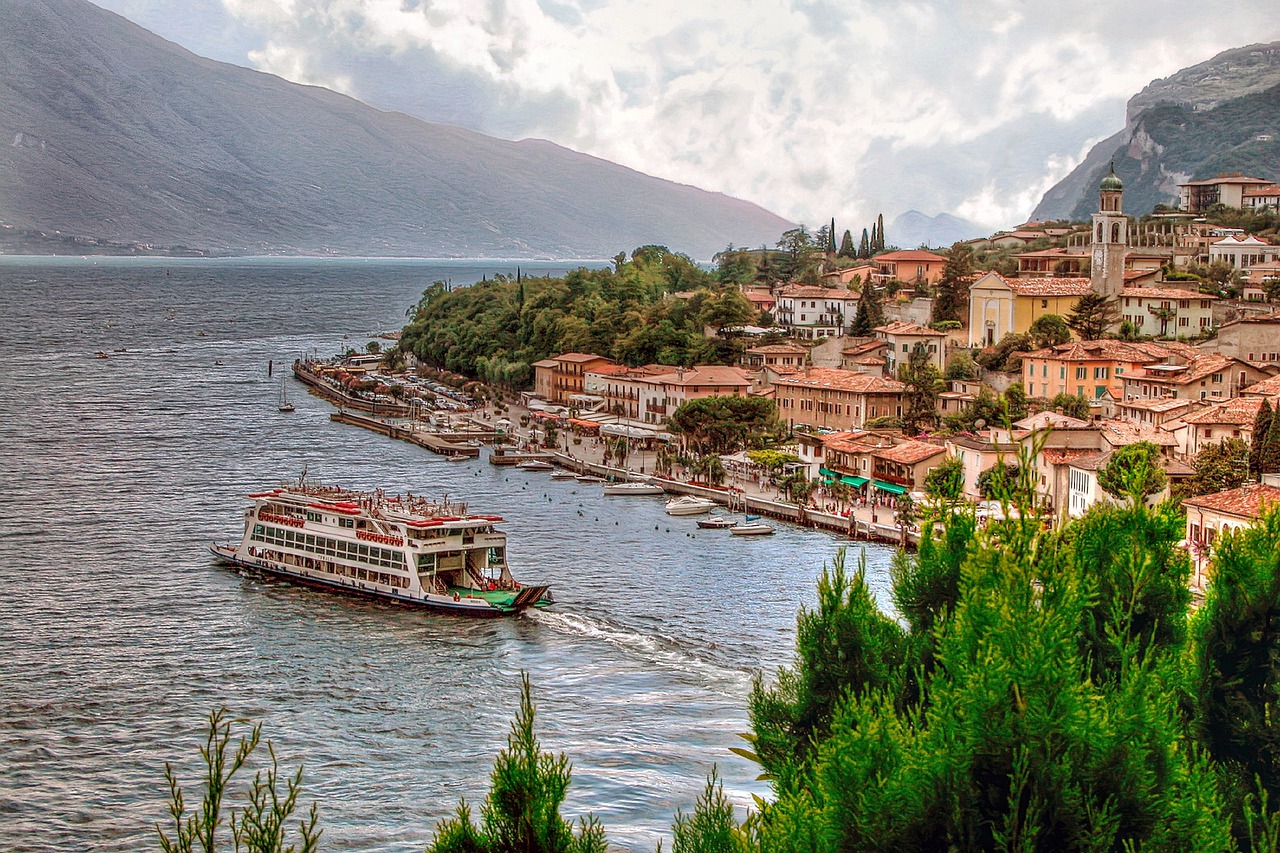 Lake Garda (Lago di Garda), which occupies 370 square meters. km, is the largest of Italy's lakes, crossing the border between the three regions.
The western Lombard shore of Lake Garda is the most beautiful, lined with historic towns, huge villas, fortified mountain roads and rich flower gardens. The east coast has a different character, silver olive groves line the coast. For travelers from Milan, it is best to choose a city like Sirmione or Desenzano del Garda.
How to get to Lake Garda
Desenzano del Garda can be reached by train Milan-Venice, the journey takes about an hour (slightly longer than to Verona).
5. Verona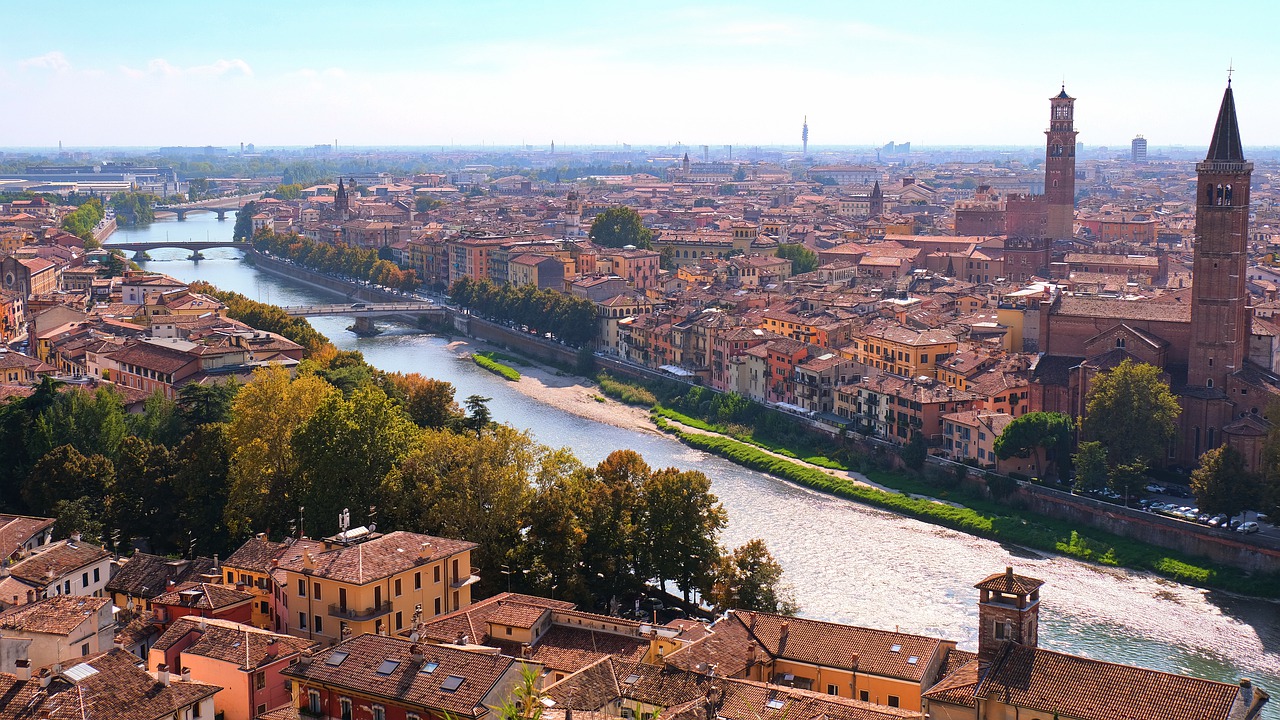 Verona is best known for its Shakespearean associations, attracting a multinational group of tourists to its beautiful squares and lanes, mostly in search of Romeo, Juliet and all that. The heart of the city is dominated by a mammoth, an extremely well-preserved first-century amphitheater, countless churches, a couple of breathtaking bridges across the Adige, regional wine and food from the Veneto hinterland and impressive art. It's just a short jump from Lake Garda, so you can combine it into a long day trip if you don't plan to linger.
How to get to Verona
By fast train from Milan a little over an hour.
6. Vareza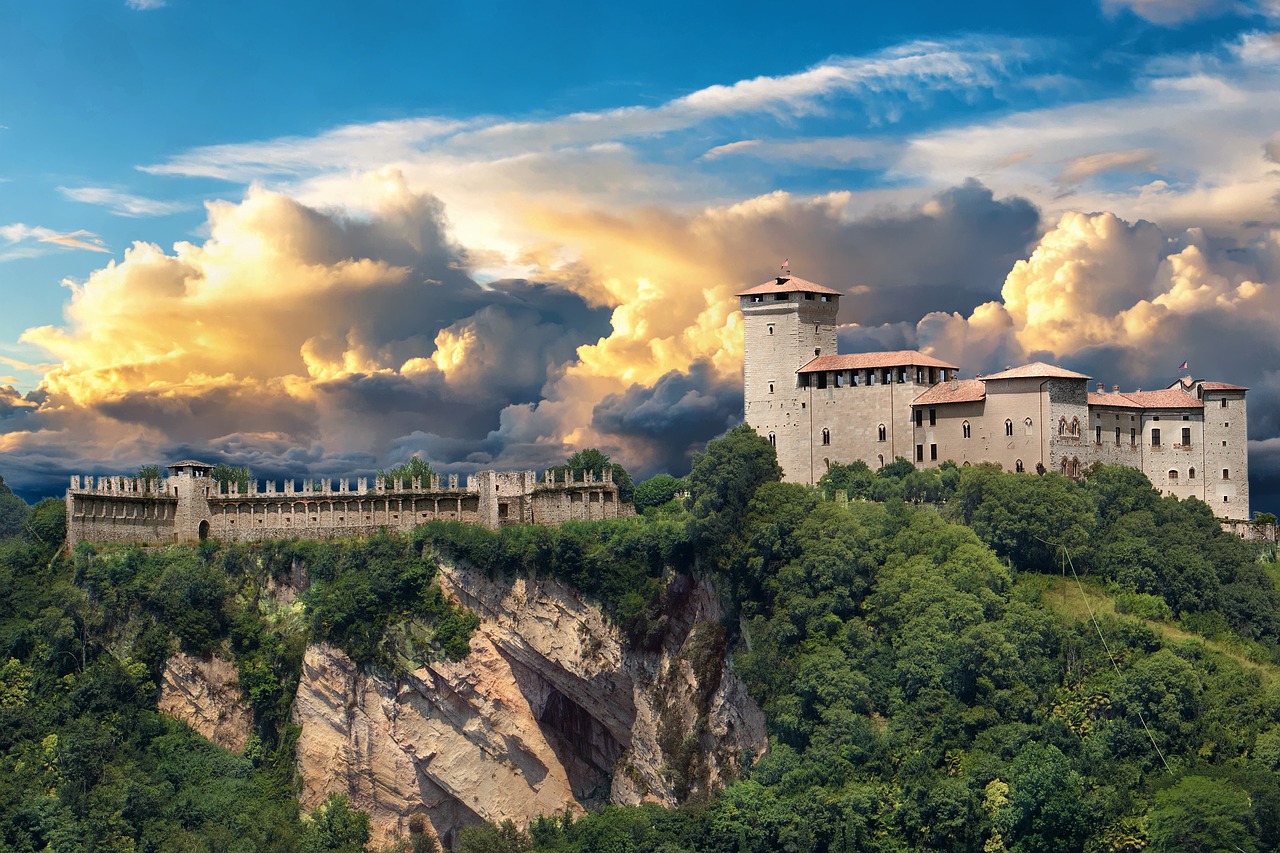 Varese is a thriving provincial capital with a beautiful old town and large villas worth exploring. On a hill overlooking the city sits the glorious 18th-century Panza villa with an impressive collection of contemporary American art. Donated in 1996 to the FAI (a non-profit organization), the mansion preserves a collection that Count Giuseppe Panza began to accumulate in the 1950s. The elegant rooms of Villa Panza, decorated with Renaissance furniture, provide a contrasting setting for modern works, many of which explore the concepts of light and color. Dan Flavin's dazzling neon lights are just some of the works that transform space.
How to get to Varese
From Porta Garibaldi and Cadorna stations, you can catch a train that stops in Varese. Continue on bus A from Piazza Trieste (right next to the station) until you reach the final stop: Piazza Litta. The journey takes more than an hour. Faster drive on the A8 motorway from Milan. Follow the signs to the parking station on Republic Square.
7. Pavia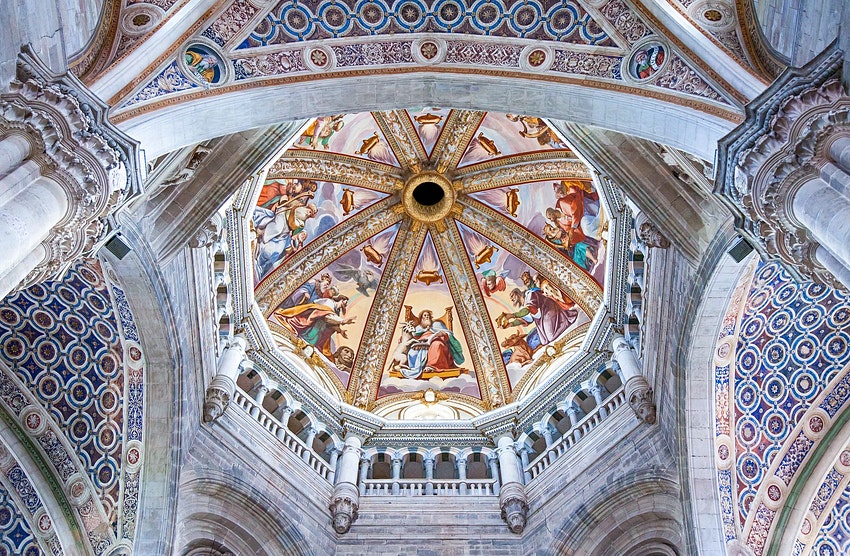 Pavia combines the youthful rumble of the campus with the historic gems of its old center. The stop at the University of Pavia, one of the oldest universities in Europe, goes without saying. Founded in 1361, famous students such as Hugo Foscolo and Alessandro Volta say that even Christopher Columbus walked through these halls.
The Romanesque Basilica of San Michele, the 14th-century castle and the main cathedral with a massive dome are also worth a visit. Not far from the town of Certosa di Pavia is considered one of the oldest monasteries in Italy. Built in 1396, it is an impressive spectacle that combines Renaissance and Gothic architecture. Some say that you should go to Pavia just to eat La Torria degli Aquila. Sensational cooking in this medieval tower is very creative.
How to get to Pavia
Trains to Pavia depart from Milan from Central and Rogoredo stations and take about 30 minutes.
8. Monza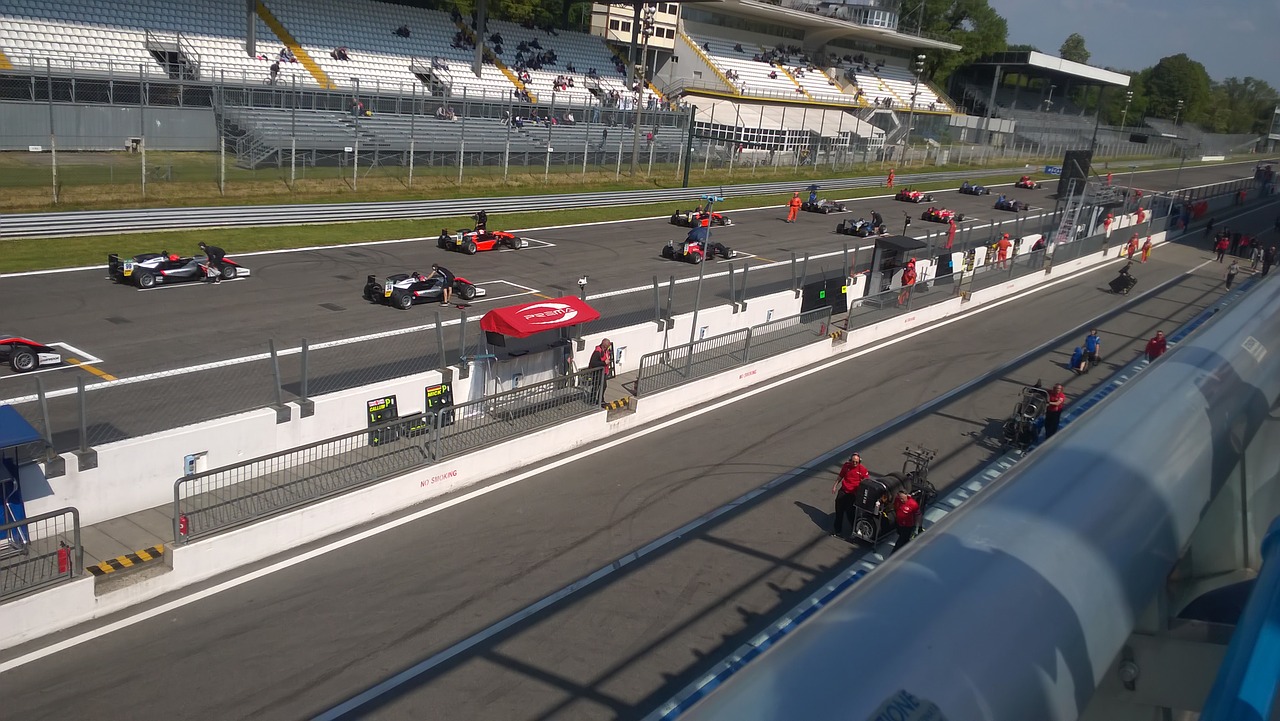 For fans of car racing, the track in Monza needs no introduction. Built in 1922, it is best known for hosting the Italian Formula One Grand Prix almost from the start of the race. Due to its long right and fast angles, it has a reputation as a "Temple of Speed".
Non-professional drivers can make their dream of driving on a Ferrari, Lamborghini, Gran Turismo or Formula 3 track. For those who are less prone to adrenaline pumping, you can experience a track in a minivan or a bicycle.
How to get to Monza
Trains from Central Station and Porta Garibaldi are the best way to get to Monza, which takes about 15 minutes. From Monza station, take bus Z221 in the direction of Karate / Mariano and exit at Vedano al-Lambro. From there, the Porta Vedano entrance can be reached on foot.
Source: Lonelyplanet.com travel site