The presentation of the new Ukrainian airline Bees Airline took place at Kyiv International Airport.
The first flight was operated by Bees Airline on March 18, 2021. This is a charter flight from Kiev to Sharm el-Sheikh.
Olga Tovkes, General Director of MASTER-AVIA: "Bees Airline already has all the necessary certificates and permits. So we are sure that spring-summer navigation will not interfere. We very much hope for long-term cooperation with our new partners".
Flights are operated from Kyiv Airport, which will be Bees Airline's base airport. Kyiv International Airport named after I. Sikorsky is located in the business center of the capital 7 km from the city center, by the number of flights and passenger traffic ranks 2nd in Ukraine.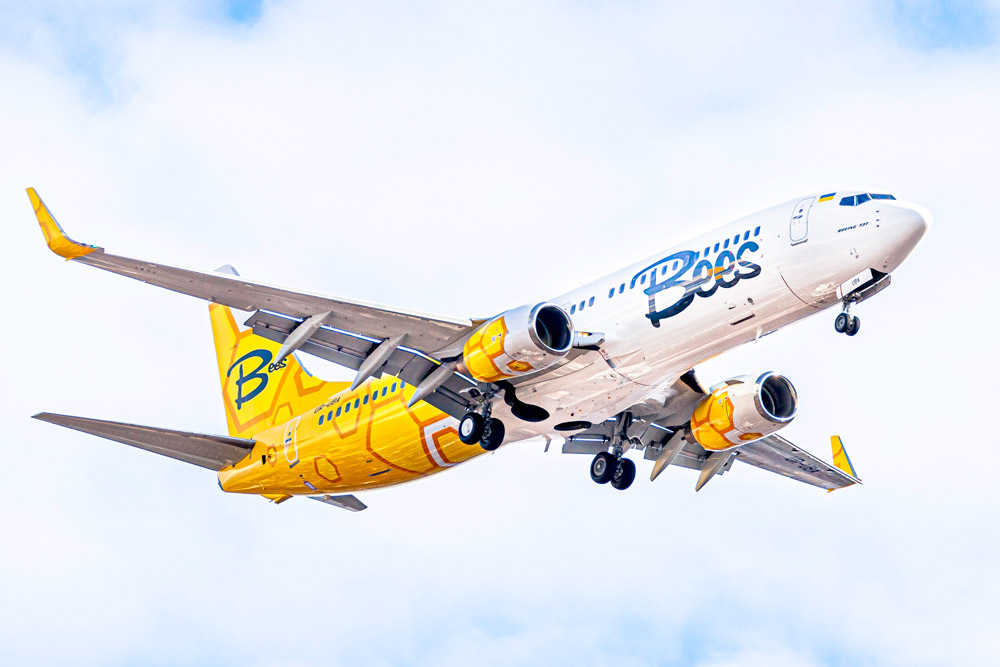 Oleksandr Dzhidzhora, Commercial Director of Bees Airline: "… Our base airport Kyiv is very convenient, that's why we chose it. We hope that our attractive prices and convenient location of the airport will quickly attract the attention of passengers to cooperate with us …".
At the beginning of the operation, Bees Airline's fleet will have two medium-haul Boeing 737-800 NG aircraft with 189 seats and soon the fleet will be replenished with two more aircraft of this type. In 2022, the fleet will have six aircraft.
The airline's pricing policy must be fairly loyal. And although the exact cost of tickets to certain destinations is not named, it is estimated that you can count on 1000-1500 UAH for one ticket.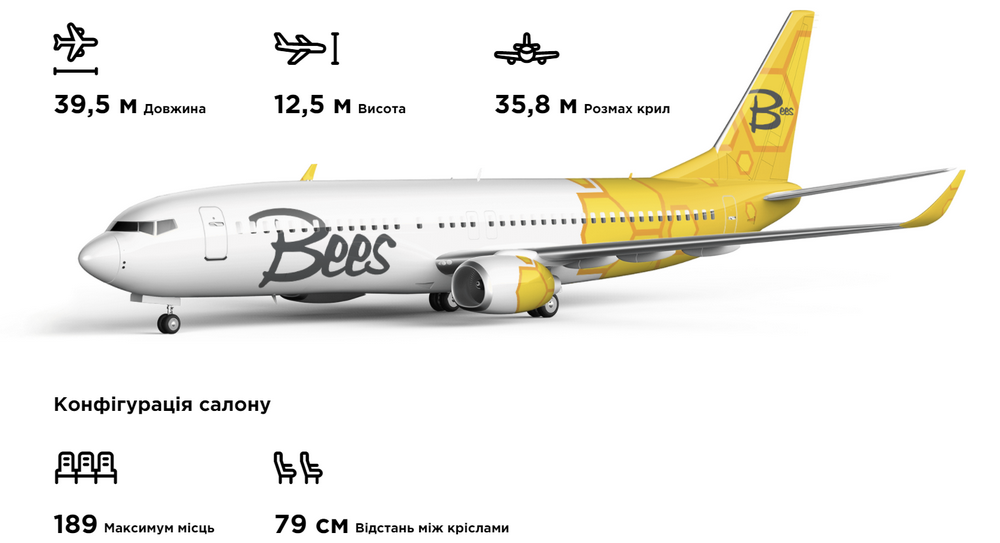 Eugene Khainatsky, acting CEO of Bees Airline: "… Our airline will have 4 Boeing 737 aircraft by the end of the year, every year we will replenish the fleet and our route map. Today TPG and TEZ TOUR tour operators work with the airline. But it is likely that in the near future Bees Airline will be a reliable partner for everyone".
Bees Airline will operate the first charter international flights to popular resorts in Egypt and Turkey. Subsequently, the airline will operate regular flights to European destinations. Today it is known for sure that there are scheduled daily flights to the airport in Egypt, also in the route planning there are Ukrainian airports in Zaporozhye, Odessa, Kherson, Lviv and others.
The whole geography of flights of the new Ukrainian air carrier will be announced soon.