Located in the heart of New York City, the US Central Park Tower three-story penthouse is the tallest private residence in the world with an asking price of $250 million. Inside the luxury apartment – 7 bedrooms, 8 bathrooms and an incredible 1630 square meters of interior space.
American Youtube blogger Enes Yilmazer managed to get into the most expensive residential building in the world and put on public display a video tour of the exclusive penthouse.
"Rising 472 meters above New York City, the penthouse on the 129th floor of the tallest residential tower on the planet, Central Park Tower, also has the world's tallest outdoor terrace at 133 square meters. Imperial rooms, private ballroom, glass curtain walls, circular panoramic windows with a view of the entire metropolis and high ceilings 9 meters high – and that's not all that is in this room," – this is how the video blogger describes his experience of staying in the penthouse.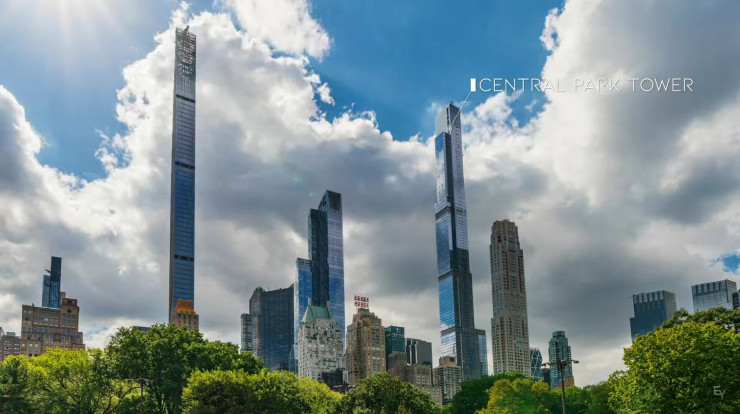 This is the most expensive apartment on the planet, put up for sale: the price of the lot is 250 million dollars.
"In this apartment, time flows in a completely different way. I have not experienced this anywhere else in the world," a visitor says in the video.
The view from the tallest penthouse in the world is simply incomparable.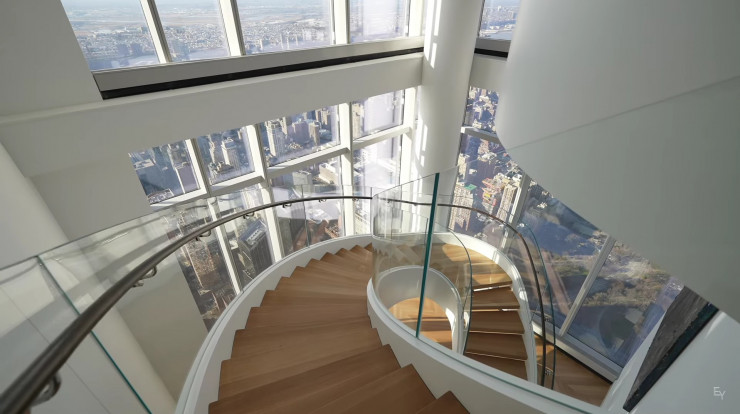 "It's just incredible. You can see the entire park from here. The lake in Central Park seems so tiny. Apparently, it's all about the height of 432 meters above New York – that's why it's so beautiful here," the author continues the video tour.
The blogger was simply delighted with the breathtaking view from the panoramic windows with a 360-degree view of the city:
"The whole of New York is at a glance. Here you feel cut off from earthly life, or something. You watch it from above from here," he says.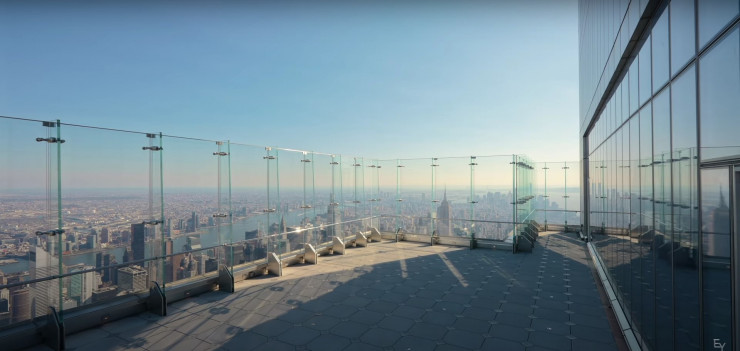 The author of the video notes that the layout of the rooms can always be changed to the preferences of new residents:
"You can tear down all the walls, all the corridors, reconfigure the space and make it your own. I say this because I have a feeling that the future owner will want to bring his own individual style to the penthouse, and for this he is perfect," – makes conclusion vlogger.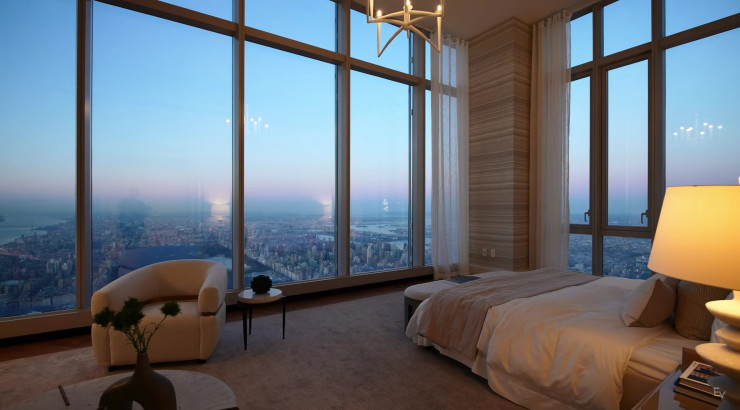 He added that it is an incredible honor for him to be able to tour this penthouse and share the review with viewers.
"The ability to just admire it is a separate experience. I think whoever buys this apartment will become the owner of a real masterpiece of architecture. No one else will have such a penthouse," the author of the video tour concludes.