From 26th to 28th of February, 2021, an international wrestling tournament in memory of outstanding Ukrainian wrestlers and coaches was held in Kyiv.
At this tournament, Kyrgyzstan was represented by an impressive team of 39 athletes, including the world champion, three-time Asian champion Aisuluu Tynybekova, prize-winners of the Asian Championship and Asian Games Aiperi Medet kyzy, Meerim Zhumanazarova, champions, prize-winners of Asia and the Asian Games Uzur Zhusupbekov, Zholaman Sharshenbekov and Elaman Dogdurbek uulu, prize-winner of the Asian Games Amantur Ismailov, prize-winner of Asia, champion of the Asian Games Akzhol Makhmudov, champion of Asia Arsalan Budajapov. 17 wrestlers of Greco-Roman wrestling, 17 wrestlers of freestyle wrestling and 5 sportsmen of the women's national team of Kyrgyzstan.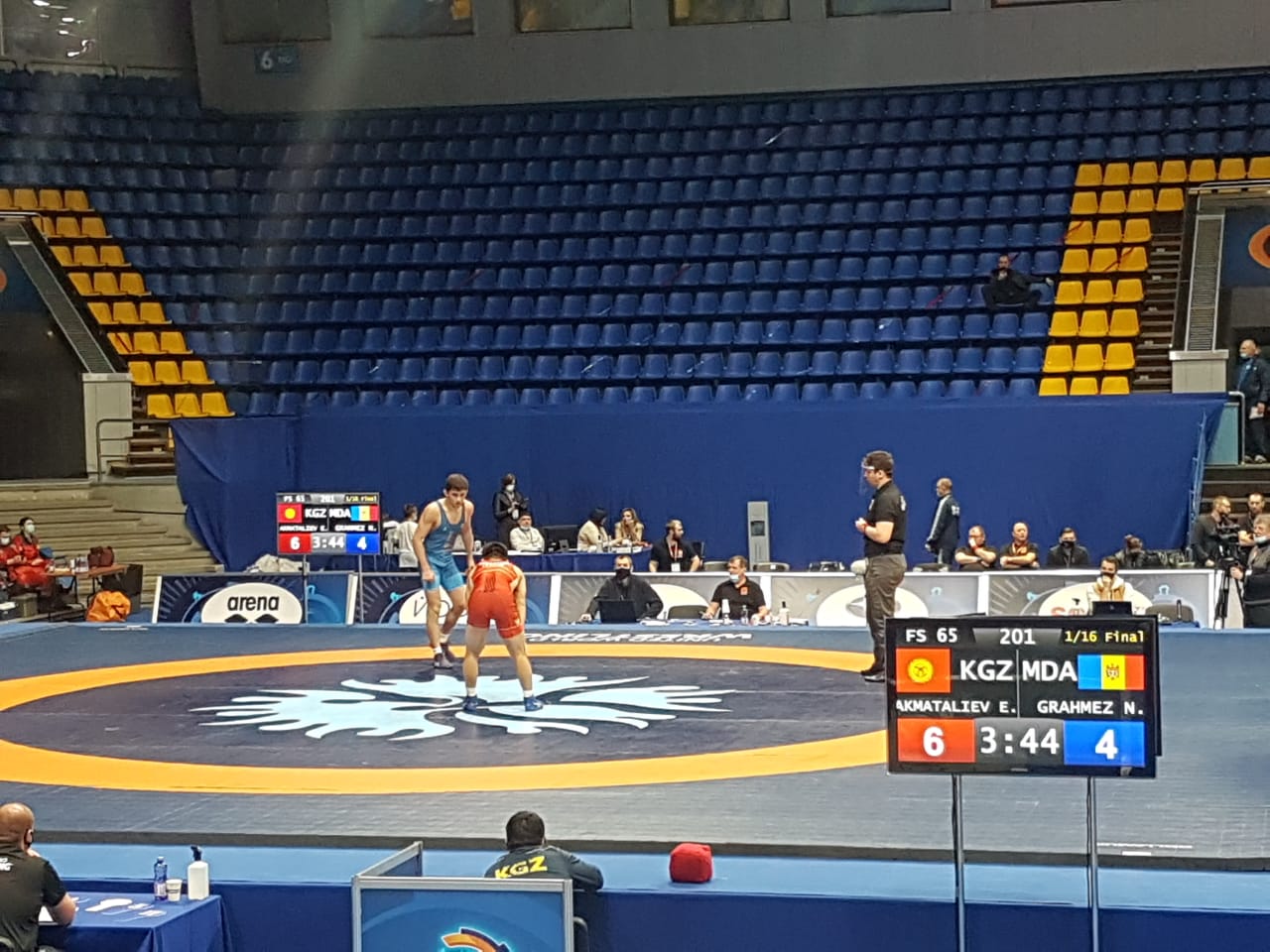 As a result of the competition, Kyrgyz wrestlers won 3 gold, 4 silver and 6 bronze medals.
At the end of the tournament, Embassy staff met with the athletes and on behalf of the Embassy memorable gifts were presented, words of gratitude were expressed for the worthy performance of the team and wishes for further success to the athletes
Source: Website of the Embassy of Kyrgyzstan in Ukraine