According to medics, at least 44 people were crushed to death at a crowded religious bonfire festival in Israel on Friday, which Prime Minister Benjamin Netanyahu called a "grave disaster."
The stampede occurred when tens of thousands of ultra-Orthodox Jews gathered in the Galilean tomb of 2nd-century sage Rabbi Shima Bar Yohai for the annual commemoration of Lag ba-Omer, which includes all-night prayer, mystical songs and dances.
Witnesses said people suffocated or trampled in the narrow corridor, some went unnoticed until the loudspeaker system called to disperse as crowds filled Mount Meron's slope in spite of COVID-19 warnings.
Helicopters took the wounded to the hospital, and the military said search and rescue teams had been raised.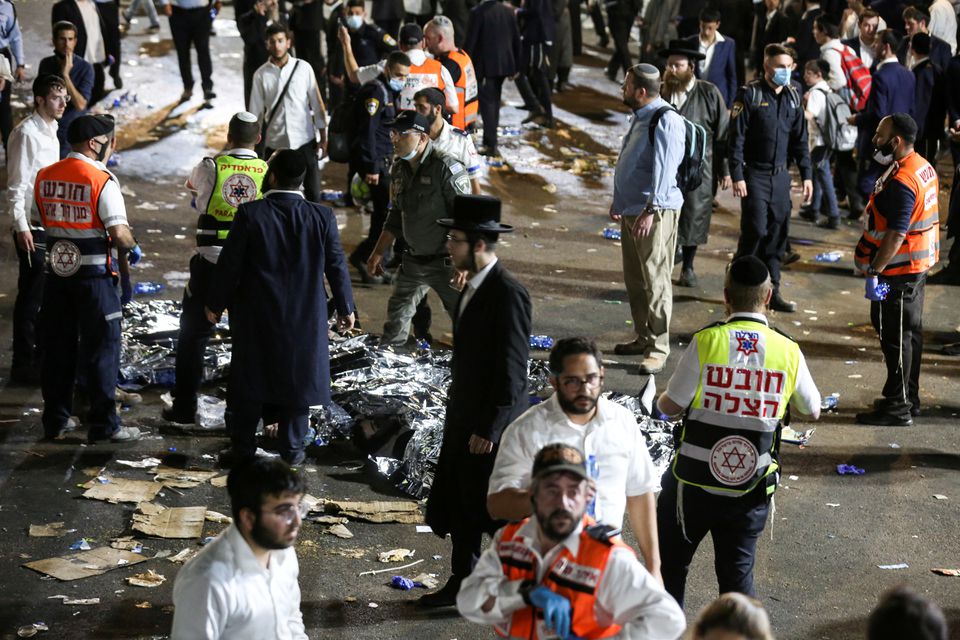 Doctors said 103 people were injured in the stampede. According to eyewitnesses, children were among the victims.
A police spokesman said the total capacity on Mount Meron was the same as in previous years, but this time the fire pit was blocked as a precaution for COVID-19. According to Israeli media, this could create unexpected bottlenecks for pedestrians.
When the area was cleared, rescuers fell on the railing, some crying when comforted by their colleagues.
The White House and the European Union have expressed their condolences.
When rescuers tried to pull out the victims, the police closed the place and ordered the revelers to leave. The Ministry of Transport has stopped road works in the area to ensure the unimpeded movement of dozens of ambulances and buses for pilgrims.
The tomb on Mount Meron is considered one of the holiest places in the Jewish world and is a place of annual pilgrimage. This event has become one of the largest in Israel since the beginning of the coronavirus pandemic more than a year ago.
Private fires on Mount Meron were banned last year due to restrictions on coronavirus, but this year the isolation measures were weakened amid a rapid COVID-19 vaccination program in Israel, which resulted in more than 54% of the population being fully vaccinated.