Belgium will reopen the border to travelers from April 19 and will allow rooftop events from May 8, when the curfew will be lifted, as agreed by the State Advisory Committee. The opening...
March 29 was the official start of the European Year of Railways, focusing on railways as one of the most sustainable, innovative and safest modes of transport. Member States presented the Platform's...
I live in Belgium Optional travel abroad is prohibited for persons whose main place of residence is in Belgium. What trips are considered necessary? Travel for professional reasons Travel of diplomats, ministers, heads of...
Embassy of Belgium in Ukraine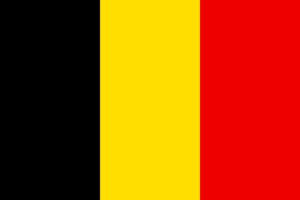 Ambassador Extraordinary and Plenipotentiary
J.V. Mr. Alex Lenarts
H.E. Mr Alex Lenaerts
National holiday: July 21, 1831 – Anniversary of the inauguration of King Leopold I, founder of the Dynasty
Embassy address: 01042, Kyiv, street Raevsky Mykola, 4-B
Embassy phone: (+38 044) 529 41 41
Fax: (+38 044) 529 41 58
E-mail: ambelkiev@ukr.net, kiev@diplobel.fed.be
Official website of the embassy: www.ukraine.diplomatie.belgium.be/
Hours: Mon-Fri 08.30 – 12.30, 13.30 – 16.30
Consulate of the Kingdom of Belgium in Lviv
Honorary Consul
Mr. Yaroslav Ivanovich Gartsula
Mr Yaroslav Hartsula
Family
Mrs. Olga Hryhorivna Melnyk
Mrs Olha Melnyk
Consular District: Lviv, Volyn, Ivano-Frankivsk, Ternopil regions
Consulate address: 79005, Lviv, street Franko Ivan, 14
Consulate phone: (+38 032) 260 20 69
Fax: (+38 032) 260 02 88
Email: consulbelg@gmail.com
Hours: Mon-Fri 10 a.m. – 6 p.m.
Consulate of the Kingdom of Belgium in Donetsk
Honorary Consul
Mr. Alexey Morshchagin
Mr Oleksiy Morshchagin
Family
Mrs. Ksenia Rudimenko
Mrs. Ksenia Rudenko
Consular District: Donetsk, Kharkiv, Dnipropetrovsk, Luhansk, Zaporizhia regions
Consulate address: Temporary address: 49005, Dnipro, ave. Yavornytskoho Dmytro, 5, office 301
Consulate phone: (+380 56) 376 71 38
Email: Oleksiy.Morshchagin@gmail.com
Hours: By appointment