Traveling to a foreign country is always exciting. However, on every trip, it is important to think through the details and be sure of safety. Traveldailynews.com has published the safest destinations for women traveling alone.
To help women around the world empower themselves and feel more confident about embarking on a solo adventure, the travel insurance company looked at the best and safest destinations around the world for women traveling alone.
For example, 80 percent of the top 10 solo travel destinations are in Europe. Spain took first place with 47 points out of 50. In second place by a small margin and 46.65 points is Ireland. Then Austria, Portugal, and Croatia – 45.05, 44.45, and 44.15 points respectively. Switzerland, Canada, and Singapore are in the top eight. At the same time, Singapore has 42.85 points and the fewest single rounds – 11.
Closed the top ten Norway and France. Interestingly, the penultimate country in the ranking, Norway, has the highest safety score for women at 310. While Spain, which leads the ranking, has an index of only 212.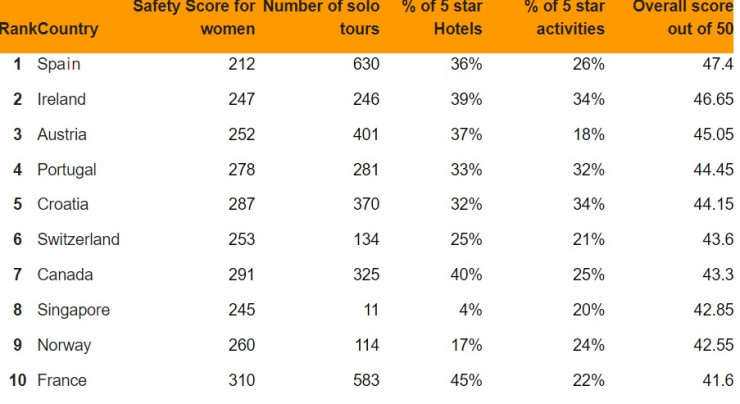 The rating is based on safety performance, the number of individual tours offered in the country, the percentage of five-star hotels, and the number of activities that receive five stars on TripAdvisor.