The fake hotel, which has never received a single tourist, nevertheless has many reviews on TripAdvisor – and many tourists try to book a room there. We are talking about a grandiose installation – the EastLink Hotel, which is located on a highway outside of Melbourne, Australia. From the highway, it looks like a real hotel in a multi-story building – but those who decide to stay at the hotel will be disappointed.
This is a grandiose sculpture – a model of a hotel, not quite "identical to the real one". Its length is 12 m, its height is 20 m, but its width is only 5 m, so, of course, there were no numbers in it and there could not be any. The fake hotel is built of concrete and steel and has glass windows that glow at night.
The construction of this sculpture cost 1.2 million Australian dollars. The sculpture's creator, Canadian Callum Morton, stated that "motorists will view it from the car as a real hotel and, perhaps, over time, as an extraordinary prop, escaped from a theme park or film set." In general, this is a kind of "entertainment" for lovers of original sculptures.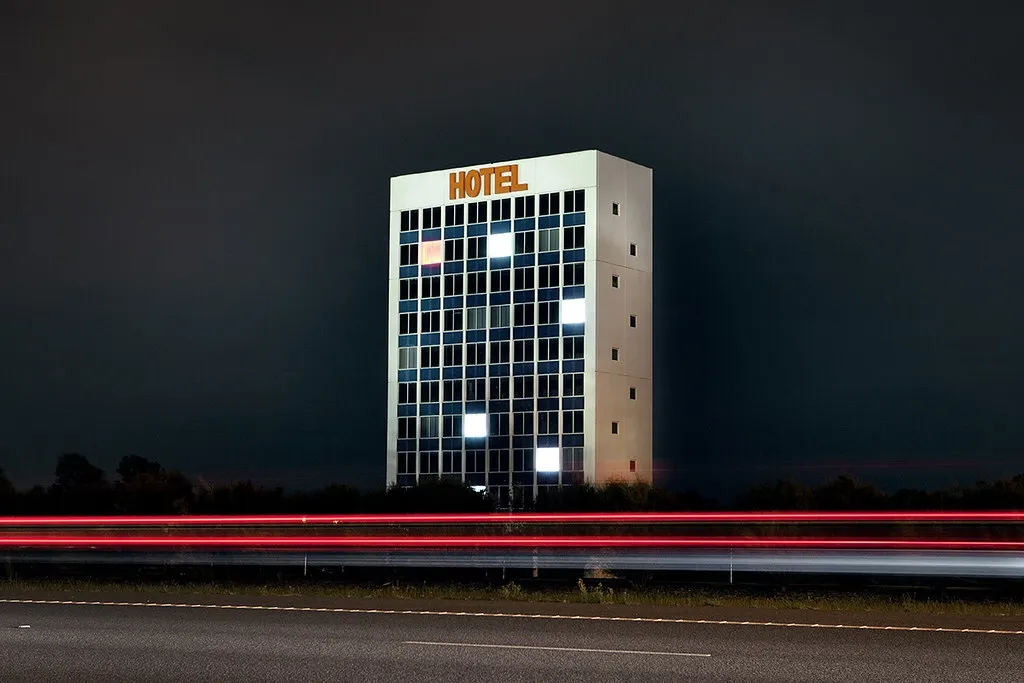 However, as fans of the bizarre sculptures are assured on the website, the prank is working: many motorists are trying to book a place in the fake hotel.
"You'd be surprised at the number of inquiries we receive from people wanting to know room rates, availability, and parking requests," they say.
As for the reviews from tourists, they range from outright outrage at the misleading fake to quite humorous ones.
"As I understand you, Eastlink Hotel… I, too, am chaotic, useless, and often mistaken for someone I am not," one comedian wrote, for example.