Global quarantine has been introduced to combat the epidemic: most countries have temporarily closed their borders and restricted the entry of foreigners. But there are countries that do not restrict entry for Ukrainians ..
The website of the Ministry of Foreign Affairs regularly updates the statuses of all countries regarding the ban / entry of foreigners. Also
Albania, Bulgaria, Egypt, Serbia, USA, Montenegro – allow entry without any restrictions and testing.
Tunisia – PCR testing on arrival and quarantine from 7 to 14 days.
Bahamas – Permission is required on the Bahamas Travel Agency website. On arrival show the results of a negative test, which is not more than 10 days.
Turkey – Ukrainians will undergo a medical examination at the border. If symptoms of COVID-19 occur, a free PCR test should be performed. A COVID-19 insurance policy is required to enter the country.
Croatia – when crossing the border it is necessary to show a negative PCR test result made during the last 48 hours before departure. If without testing – mandatory 14-day self-isolation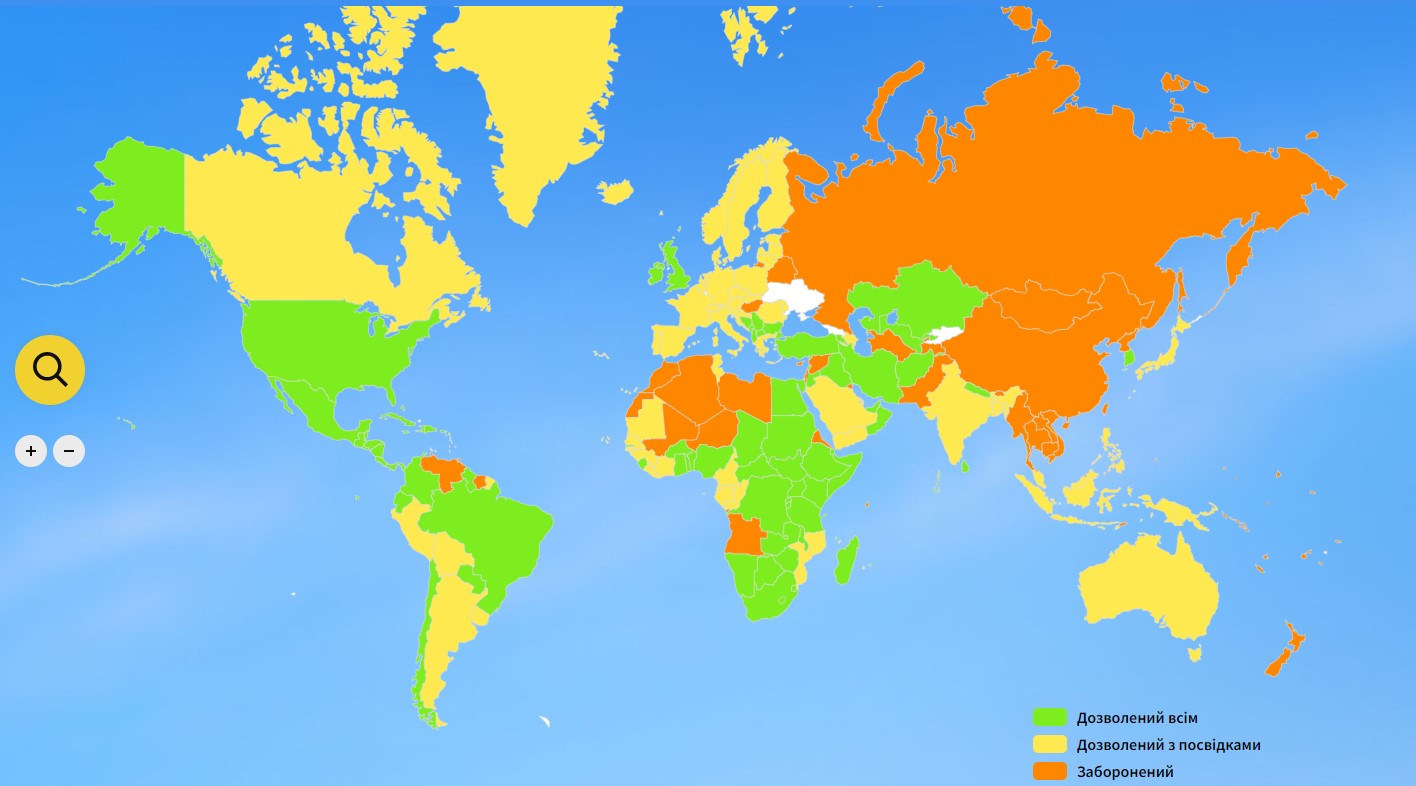 Borders were also opened for Ukrainians:
Northern Macedonia, Belarus, United Kingdom, Mexico, Republic of Korea, Iraq, Iran, Afghanistan, South Sudan, Ethiopia, Somalia, Kenya, Zambia, Tanzania, Burundi, Seychelles, Lebanon, Slovenia, United Arab Emirates, Antigua and Barbuda, Ecuador, Jamaica, Cambodia, Comoros, Pakistan, Puerto Rico, Saint Lucia, Jordan, Colombia, Nigeria, Ghana, Bahrain, Peru, Pakistan, Sao Tome, Principe, Uganda and the CAR.
Before buying tickets, check the information on the conditions of entry of Ukrainian citizens to other countries. Diplomats and Ukrainians with work visas or residence permits, as well as in other cases determined by the country of entry, can now enter the EU.