There are a lot of beautiful streets all over the world. Some of them are remarkable for imposing historical buildings, others for an abundance of colorful vegetation, and still others for unusual details. But what characteristics must a street have for people to find it attractive? British real estate portal Getagent conducted a study to find out using artificial intelligence-based reaction tracking software. Within its framework, artificial intelligence observed and analyzed people's reactions to images of certain streets.
With the help of this revolutionary technique, a list of the 50 most beautiful streets on the planet was compiled, among which there are two Spanish ones. The most interesting thing is that both of these streets are located in the settlements of Andalusia. The first of these is Callejón de Los ciegos in Jerez de la Frontera (province of Cadiz), which ranks 31st on the list and is notable for being covered with centuries-old vines.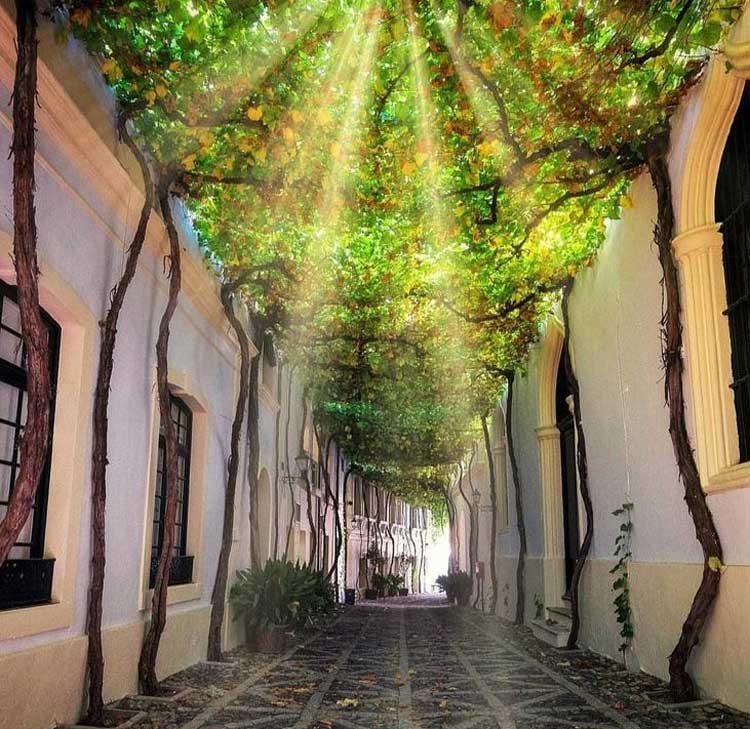 The second is Calle de Cuevas del Sol in Centenil de las Bodegas (province of Cadiz), carved into the rock.