Tourists simply love dangerous places and often flock there on purpose. "DIP" will tell about three places where some travelers even lost their lives or lost their health, underestimating the threat.
Road to Mount Hua (China)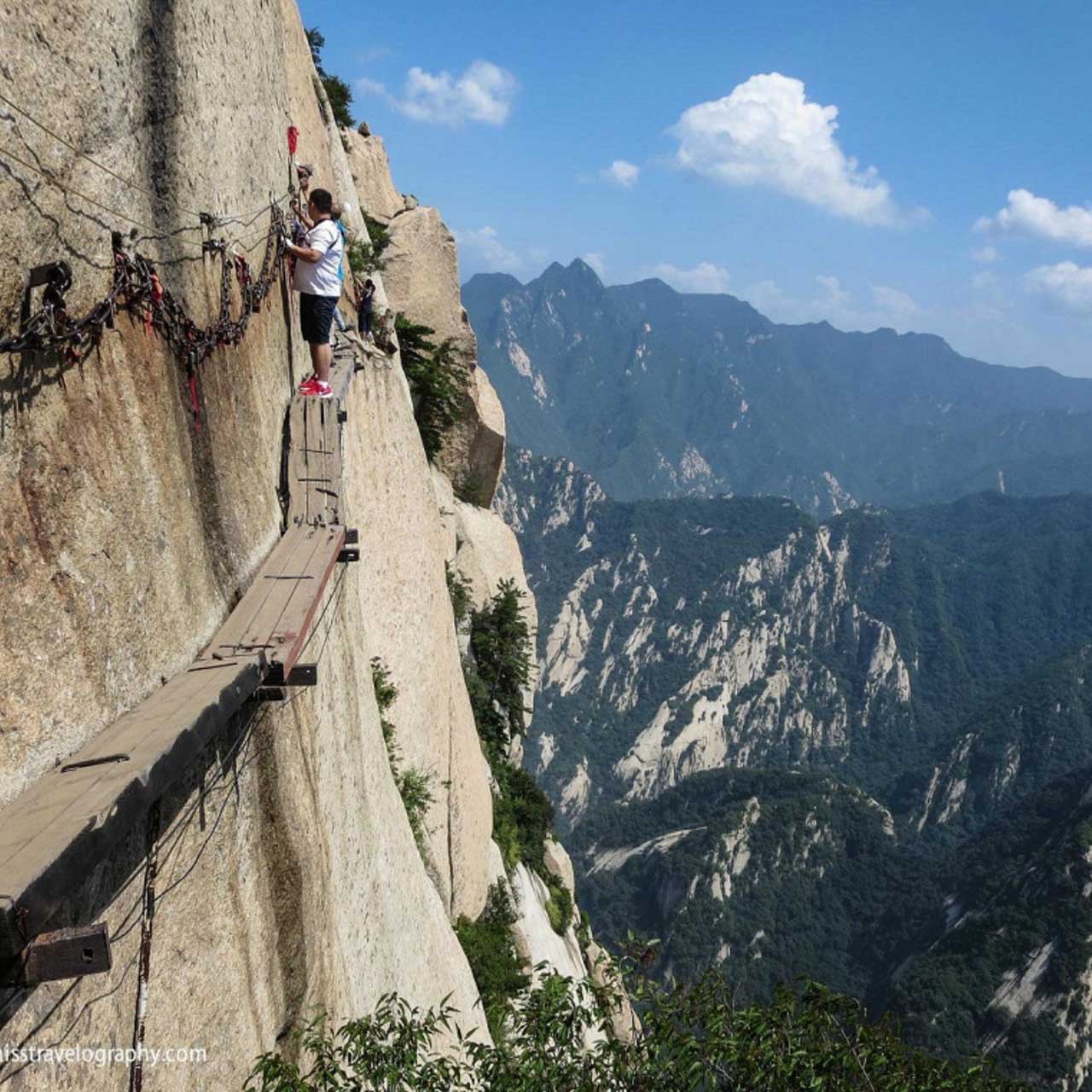 The sacred mountain of Taoism is considered one of the most dangerous places in the world. Thousands of professional climbers and mountain hikers go there to test their skills. The path to the top of the mountain passes through hard-to-reach areas, during which tourists hang over the abyss. Every year, about a hundred tourists die here, buying out to get to the temple.
Husaini Rope Bridge (Pakistan)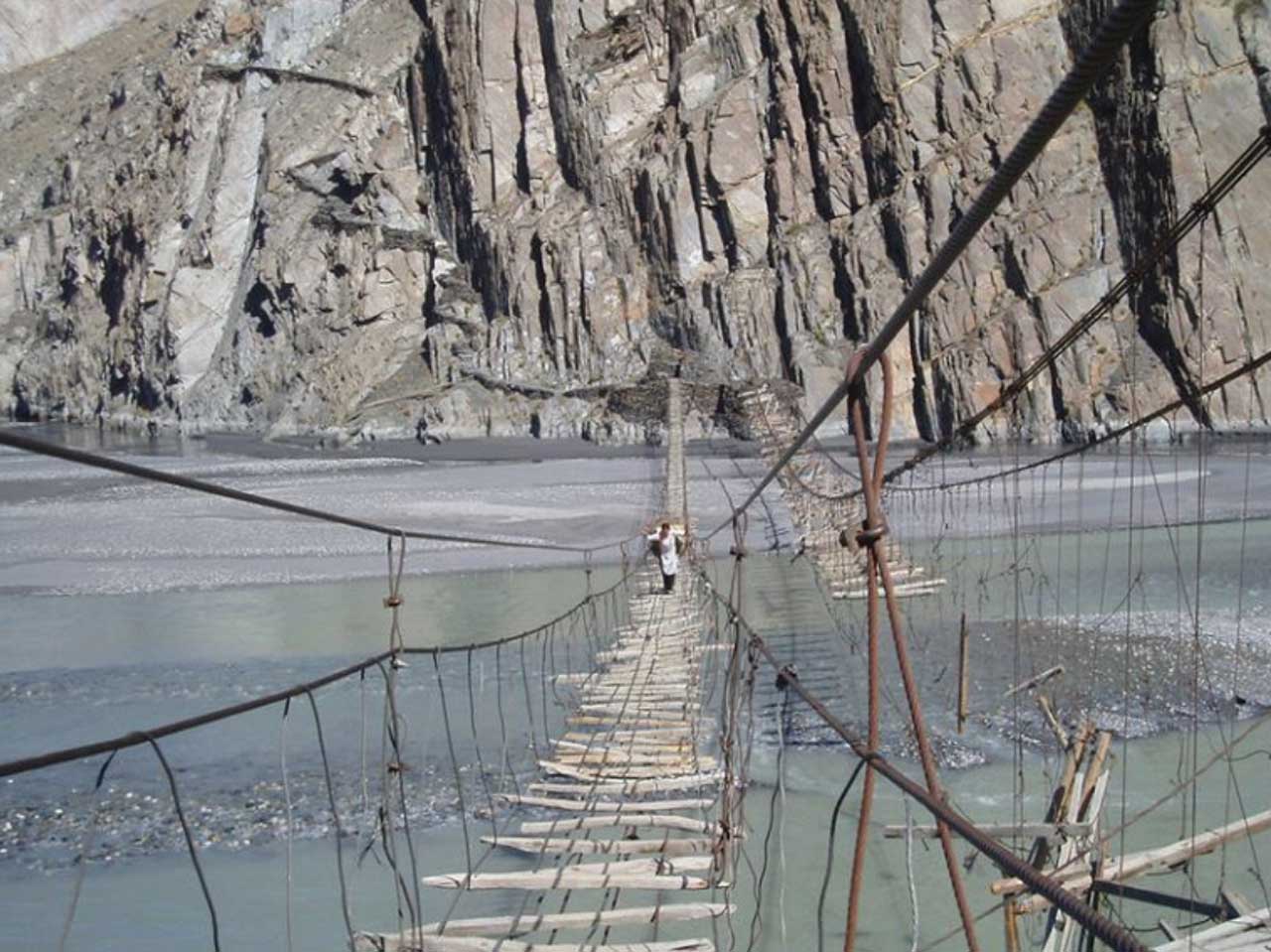 This suspension structure is considered the most dangerous bridge in the world. Crossing it to the other side of the Gutsy River is not at all easy. The fact is that the bridge is old and many boards are missing in it, the ropes are frayed in places, so a careless step can lead to a fall into a mountain river. Moreover, mountain winds blow over the bridge, but what a view!
Pea between rocks (Norway)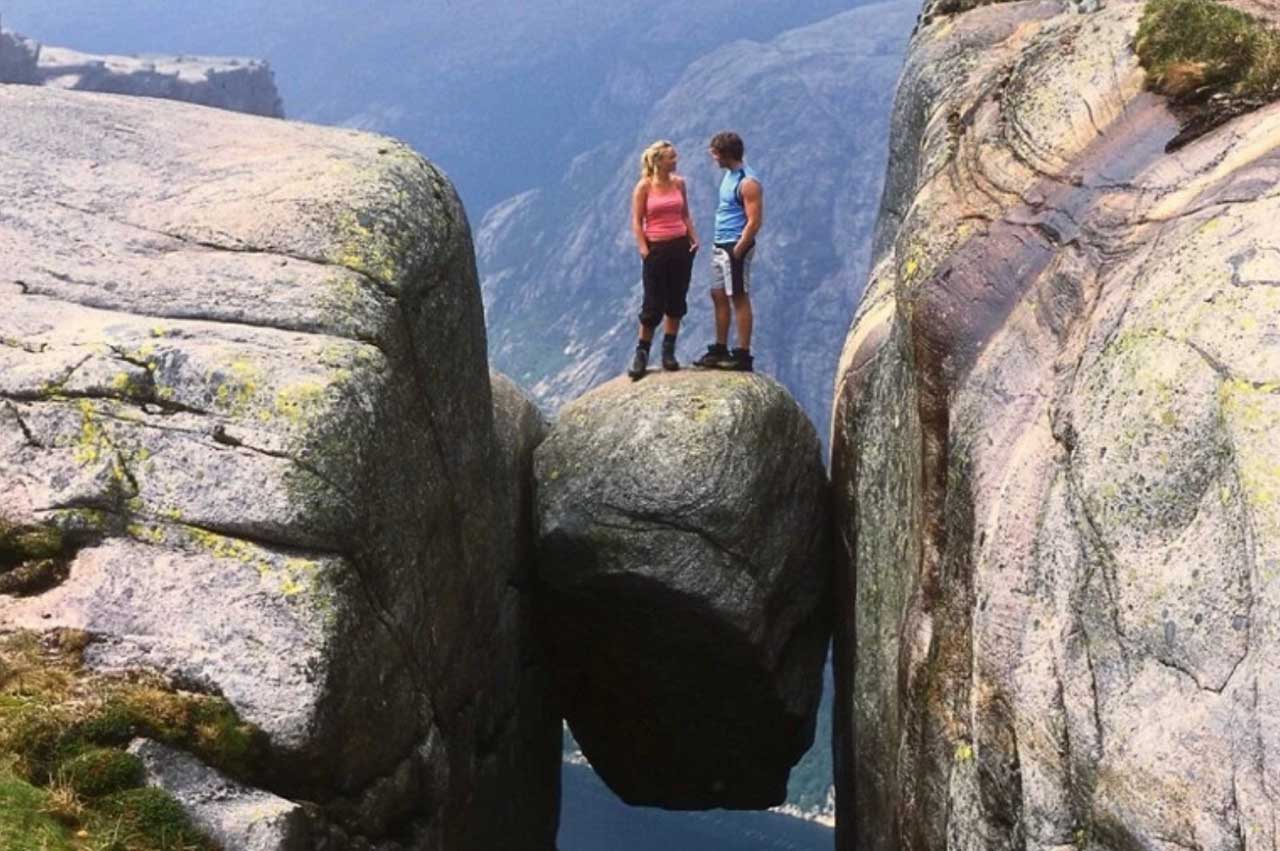 Kjeragbolten or pea is a boulder that is stuck between rocks over a precipice at an altitude of 984 meters. The stone looks like it's about to collapse. Taking a dangerous photo on it is a matter of honor for every extreme tourist. However, any careless step or slippery shoes can lead to a fall.