In Brazil, at least seven people were killed when a stone wall collapsed on boats carrying tourists across the lake. 32 people were injured, nine of them were seriously injured. Three people are missing.
The search continues on Saturday evening for about 20 people who were in boats crushed by a large block of rock, according to state officials. Divers are taking part in a rescue operation.
The tragic event took place in a place that is the main tourist attraction of the state of Minas Gerais, near the city of the Capitol. At the time of the tragedy, there were about 70 tourists in the area of ​​the sliding rock. Some of them filmed the moment the boulder fell onto the motor boats.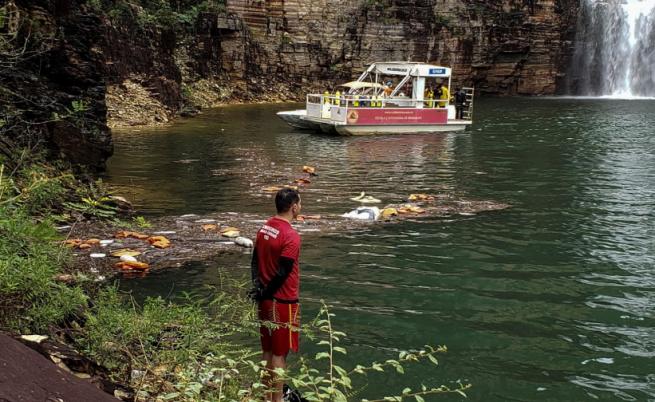 The footage already on the net shows boats with tourists desperately trying to get away from the sliding rock. Hear the screams of frightened people in the nearby boats.
WATCH: Part of canyon collapses onto boats in southeast Brazil; at least 1 dead, 15 injured pic.twitter.com/XqaIp01fw0

— BNO News (@BNONews) January 8, 2022
According to emergency services, the main reason for the separation of the rock block could be heavy rains that hit the state of Minas Gerais in recent days.