To limit the risk of transmitting a much more contagious version of the coronavirus, the government is imposing much stricter rules on foreigners seeking entry into Norway. In general, entry is only allowed to foreign nationals residing in Norway.
"We are constantly tightening and easing restrictions, as required by the changing situation with the infection. Due to the spread of the more contagious version of the coronavirus, we consider it necessary to impose the strictest entry restrictions we have had since March last year. We must limit the number of visitors to Norway as much as possible for a limited period. I understand that the consequences will be significant for many people, but reducing the risk of importing the infection makes it necessary", said Norwegian Prime Minister Erna Solberg.
The increased restrictions are the result of recommendations from the Norwegian Directorate of Health and the National Institute of Public Health.
The changes took effect at 12 a.m. on Friday morning, January 29, 2021.
"In just a few weeks, we have seen other countries move from a low level of infection to an uncontrolled spread, as in Ireland. For children and young people, as well as for jobs and society in general, the long-term consequences of having to switch off again are significant. Thanks to joint efforts after Christmas, the rate of infection in Norway has generally decreased, which gives us an advantage when we embark on this new variant of the virus. Having virtually closed borders will help us maintain this advantage", said Norwegian Health and Care Minister Bent Hoye.
Norway is already one of the European countries with the strictest entry rules, and access for foreign nationals outside the European Economic Area (EEA) is already severely restricted. Many of the people currently traveling to Norway come from other EEA countries. To achieve the desired effect, it is necessary to restrict travel within the EEA by imposing restrictions on the free movement of people.
The new entry rules complement the extensive border control system, which includes requirements for a negative coronavirus test result before arriving in Norway, registration of each traveler's entry targets and intended quarantine location, mandatory border testing and statutory quarantine.
"The new restrictions are quite strict and the government will review them in two weeks. We want to work productively with employers 'and workers' organizations to find effective solutions under a strict regime and to be able to adjust measures if necessary", said Norwegian Minister of Justice and Public Safety Monica Meland.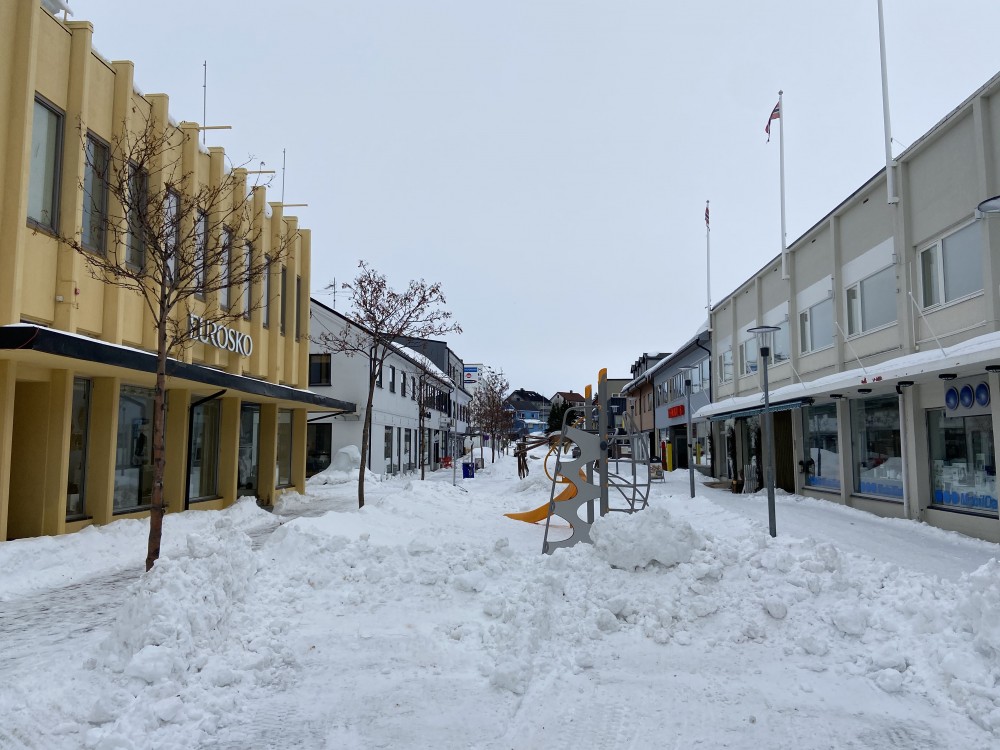 The following groups of people no longer have access to the country:
foreign nationals residing in the EEA and EEA nationals residing in third countries (unless they are covered by exceptions that also apply to third-country nationals);
family members, except for nuclear families in which children are minors, both for EEA citizens and for others, which means that grandparents, adult children, parents of adult children and romantic partners can no longer visit;
foreign nationals from outside the EEA who are granted a residence permit in connection with work or study, including as a seasonal worker or student;
a foreign national who is required to work with a film or series, or as a researcher who is exempt from the residence permit requirement.
Exemptions are still provided for some groups. Groups with permission to enter include:
foreign nationals residing in Norway;
foreign nationals for whom special reasons indicate that they should be granted entry, such as special responsibilities for caring for persons in Norway or other important welfare considerations;
foreign citizens who must make coordinated or formalized contacts between parents and children;
members of close families of persons residing in Norway, ie spouses / registered partners / cohabitants, minor children or stepsons, parents or stepfathers of minor children or stepsons;
journalists and other staff assigned to a foreign media institution;
foreign nationals planning to stop at an airport in Norway (both at an international transit airport and within Schengen);
seafarers and aviation personnel;
foreign citizens engaged in commercial transportation of goods and passengers;
foreign citizens working in important government positions;
medical staff from Sweden and Finland working in Norwegian health services.
The following list, prepared by the Directorate of Civil Protection, can be used as a starting point to determine which public functions are considered critical:
Administration and crisis management
Defense
Law and order
Health and care services, including pharmacy and services
Rescue service
Digital security in the civil sector
Nature and environment
Security of supply
Water and wastewater
Financial services
Power Supply
Electronic communication
Transport
Satellite services
Requirements for testing, travel registration, quarantine and quarantine hotel will remain in force for travelers who are exempt from entry restrictions.
To be clear, all Norwegian citizens can continue to travel to Norway.
The changes took effect at 12 a.m. on Friday, January 29, 2021. Foreign nationals who started their trip to Norway before the entry of restrictions will be allowed to enter.