Every year in Japan, before the sakura blossoms, forecasts are made: in which city and when the trees will be dressed in pink. It is predicted that in 2021 sakura blossoms will begin a little earlier than in previous years, as the average daily temperatures in February and March are higher and more favorable.
Also in Japan, special maps of the sakura flowering front (Japanese 桜 前線) are compiled, which indicate the approximate dates of the beginning of flowering of trees in the largest cities of the country. These maps are shown in television programs, published in magazines. Some of them are more detailed, they can indicate the period of the beginning of flowering, full bloom and the end of flowering.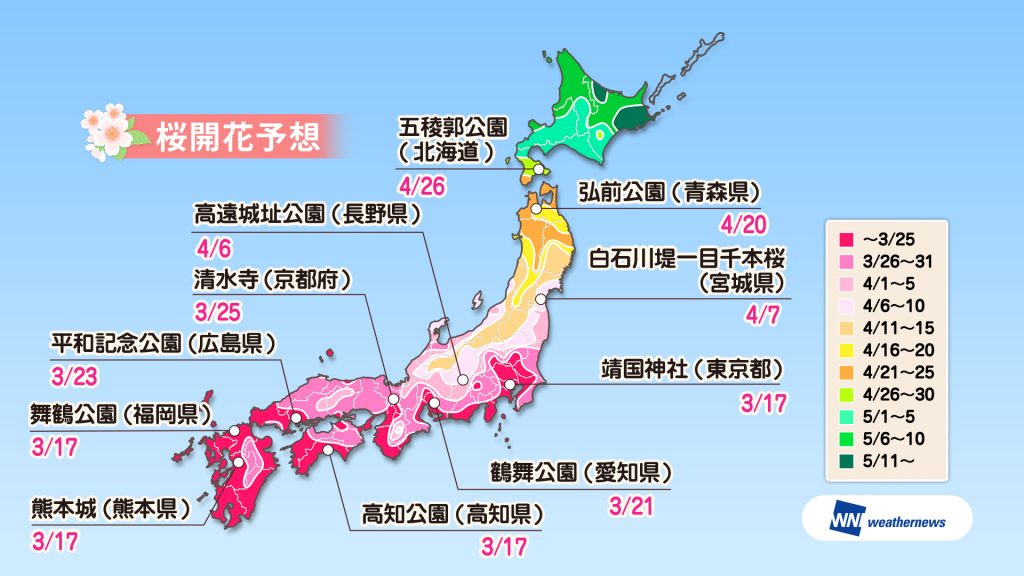 It is believed that a few days after the opening of the first flowers – sakura is the most beautiful. The trees are in full bloom for about a week (depending on weather conditions, this period may be reduced or vice versa).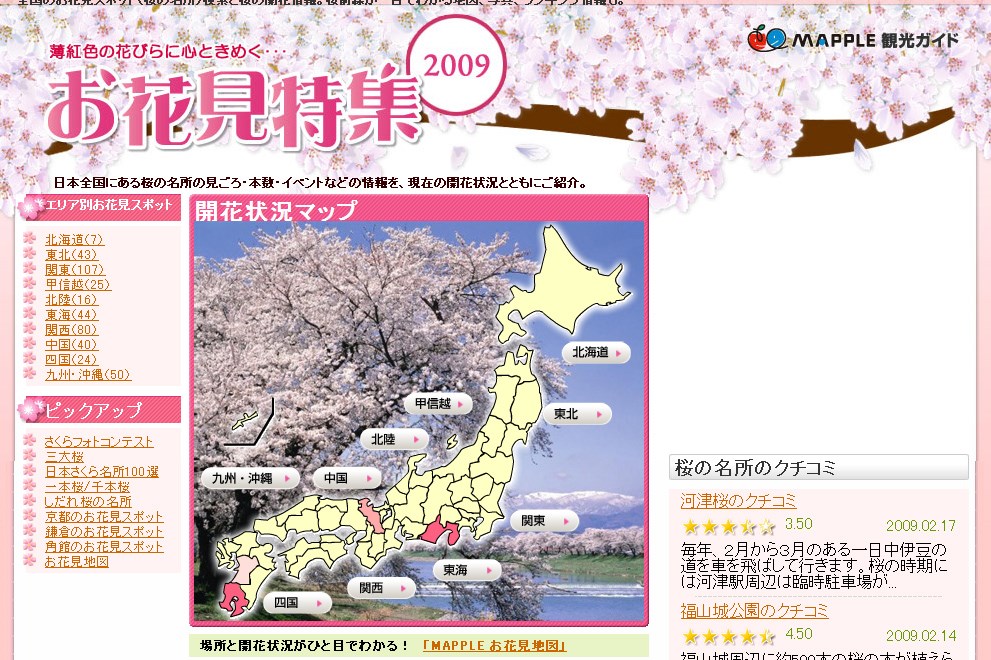 First, the sakura blossoms in the south (in Okinawa, blooming sakura can be seen in January), and then flowering gradually (through the Kanto region, which includes Tokyo) spreads to the Tohoku region and eventually reaches the north – Hokkaido.
Since the beauty of these trees can only be admired for a short time, everyone is closely following the forecasts of flowering to know exactly when flowering will begin in their region.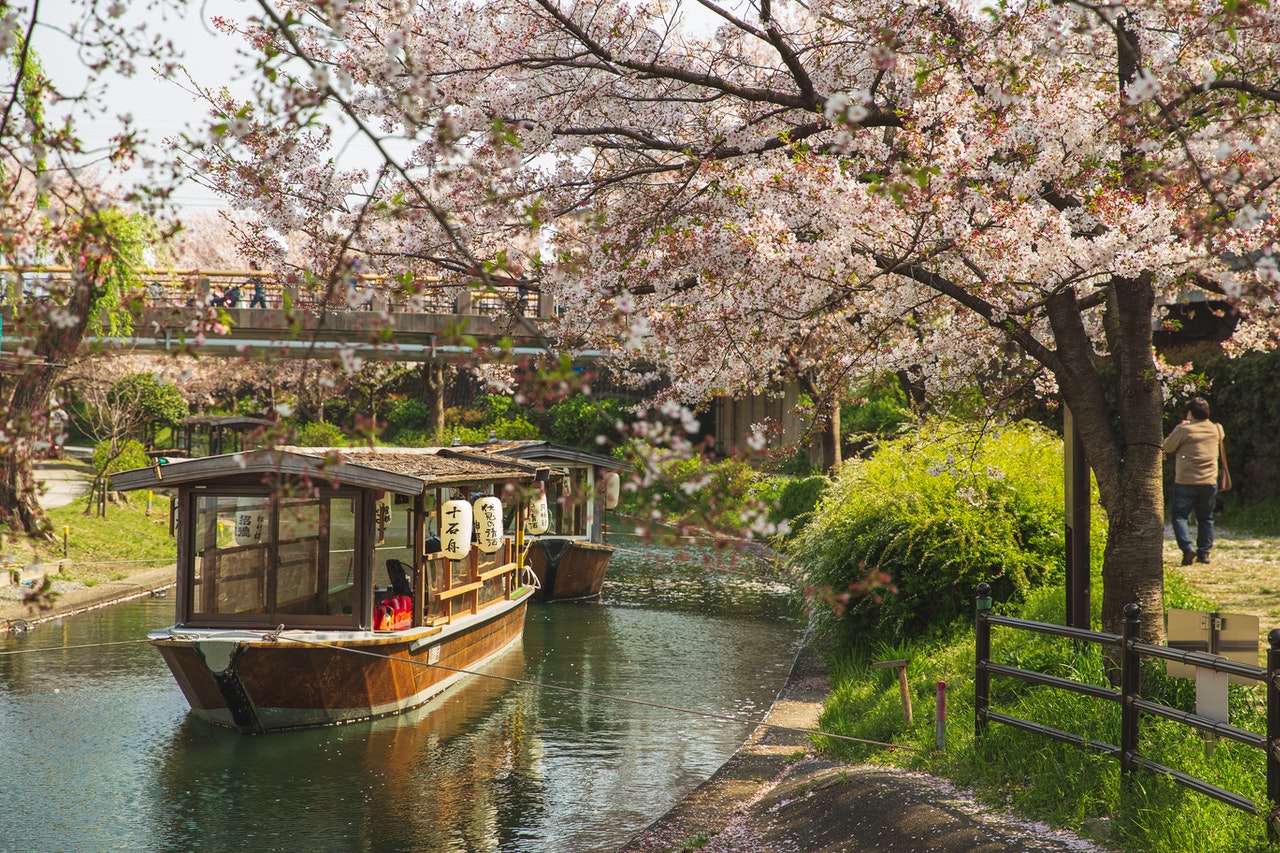 This year in Tokyo, the beauty of sakura can be enjoyed starting from March 14 (15), and the peak of flowering is predicted on March 23. In Kyoto, the sakura blossom season will begin on or about March 17, and in Osaka on March 20. In the Tohoku region, sakura blossoms in late March, and in Sapporo, Hokkaido, from May 2 (3).
Source: Official Facebook page of the Embassy of Japan in Ukraine