Ambassador Anka Feldguzen, together with her French counterpart, Ambassador Etienne de Poncins, and Deputy Defense Minister of Ukraine Ivan Rusnak, commemorated the 6th anniversary of the battles for Debaltseve, in which many UAF fighters were killed. On February 18, 2015, just 3 days after the introduction of the ceasefire agreed in Minsk, the Ukrainian Armed Forces had to retreat from their positions in Debaltseve, losing hundreds of soldiers killed and wounded. The battle was a sad proof of how fragile the peace process is.
Both ambassadors agree: "Although the Minsk Protocol has contributed to a significant reduction in violence in recent months, the war is not over and still results in casualties. ?? and ?? remain firmly committed to supporting Ukraine in ending the war in its east."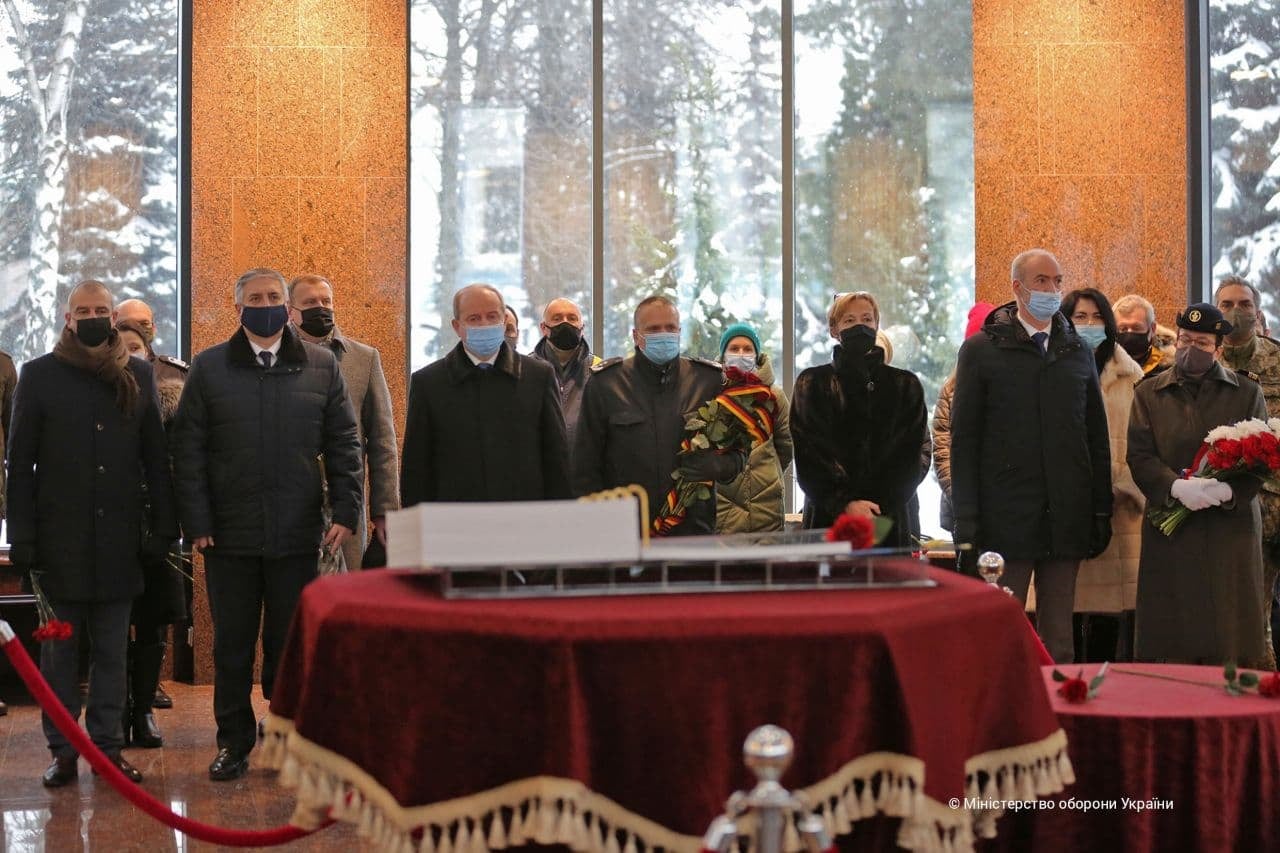 The ceremony of commemorating the anniversary of this battle and the memory of the victims took place at the Ministry of Defense of Ukraine with the participation of representatives of the Ukrainian authorities.