Without exception, all citizens over the age of 6 who cross the Egyptian state border are required to carry a certificate with a negative PCR test taken no later than 72 hours before arrival.
Since the beginning of December, the competent authorities of Egypt have tightened control over the authenticity of PCR test certificates, with which foreigners come on vacation to resort towns.
The requirements for PCR test certificates are that:
– The certificate must contain the exact date and time of the test;
– The certificate must be issued by an official laboratory registered in the country of origin of the document and must contain the laboratory seal, the doctor's signature and / or a QR code containing a link to the test result on the laboratory's official website;
– The certificate must not contain any corrections, erasures or corrections;
– The certificate must contain information about the type of test;
– The certificate must state that the person has been tested for RT-PCR.
– The certificate must be issued in English.
– The certificate must contain information about the person to whom the test belongs.
– Certificates filled in by hand are not accepted
In case of doubt about the reliability of the test, the Egyptian side reserves the right to repeat the test on arrival.
See instructions for checking certificates at Hurghada and Sharm el-Sheikh airports.
Make sure that your negative PCR test certificate meets the above requirements.
Tourists with positive results of PCR tests made upon arrival at the airports of resort towns will be accommodated (isolated) in separate buildings on the territory of the hotels they booked until the moment of receiving a negative result of the re-test. Such tourists are not allowed to leave the rooms and move freely within the hotel.
Before traveling, make sure that your insurance policy meets your needs and can cover the costs of isolation and / or treatment.
Please be informed that if you are in solitary confinement at the hotel, the Embassy cannot force the Egyptian authorities to cancel the isolation or reduce its duration. For the procedure and timing of the repeat PCR test, please contact your insurance company and / or tour operator.
Attention!
Sample PCR test that does not meet the requirements of the Egyptian authorities and is a forgery
Sample PCR test that meets the requirements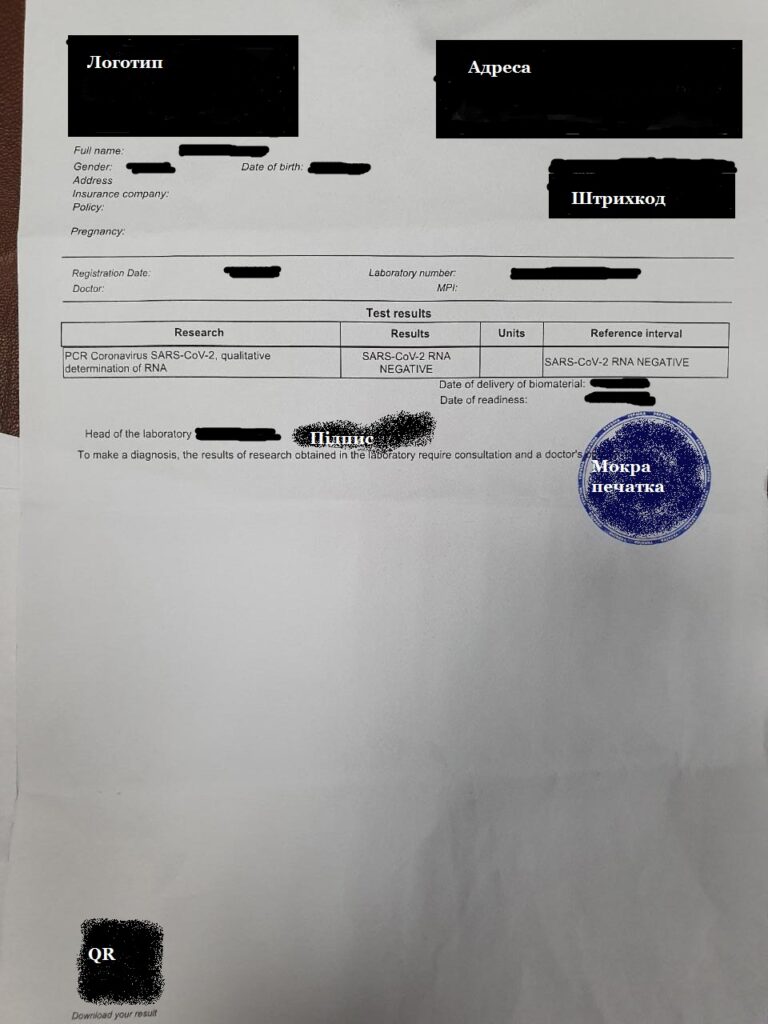 The QR code on the printed certificate must contain a link to the result of the PCR test in electronic form, or to the result of your test, which is posted on the official website of the laboratory.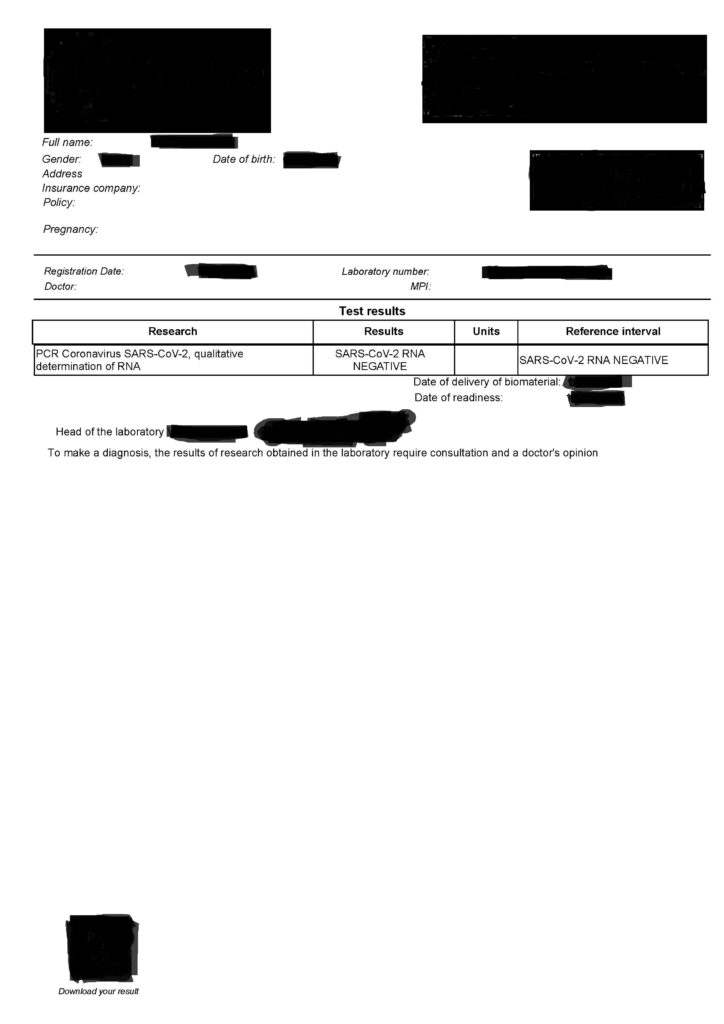 Source: Website of the Embassy of Ukraine in Egypt