One of the longest beaches in Dubai, Rainbow Beach prepares to welcome guests on the artificial archipelago "The Heart of Europe", 4 km off the coast of Dubai. The sand strip is expected to serve all resorts on the island, including their restaurants and bars.
According to the Kleindienst Group, the developer of the project, the 800-meter Rainbow Beach is not just a space for sun loungers and walks in the sunset. The sandy harbor was designed with sustainable development in mind. From the beach it will be easy to get to catering establishments and to the swimming pools of the resorts, and the beach itself will be designed in a European style.
After the opening of the new beach, the total length of the sandy strip on the "Heart of Europe" islands will grow to 4380 meters. You can get to the archipelago by an environmentally friendly ferry, water taxi, sailboat, seaplane or helicopter, as well as a water tram.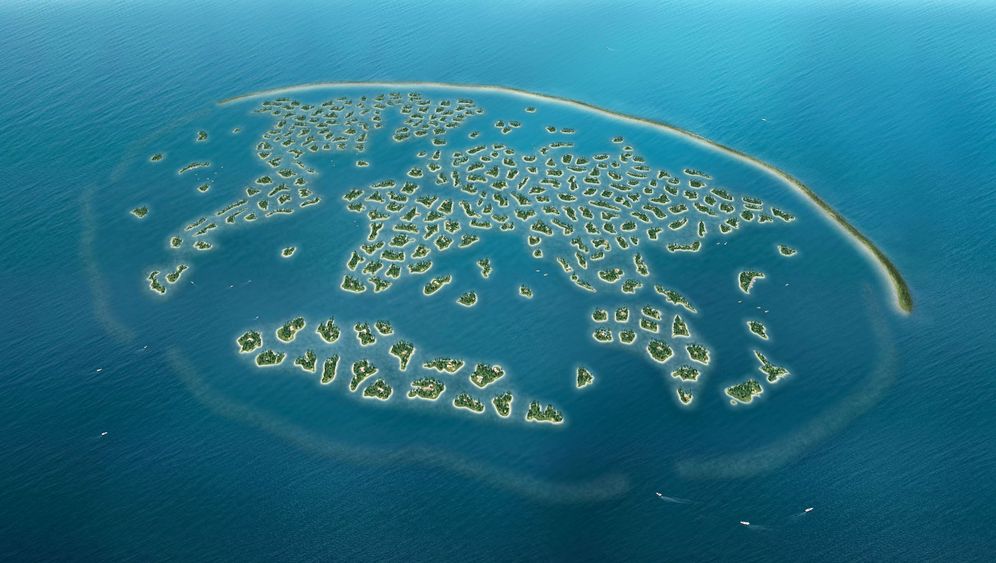 Currently, 15 hotels are under construction on The World Islands, made in the form of a world map. In December 2020, two thousand premises were transferred to investors. In addition to private houses, the project is famous for floating villas – the so-called "seahorses" (Floating Seahorse), moored off the coast of the islands.
The total cost of the project on the artificial islands is estimated at US $ 5 billion. Completed projects include five hotels, several floating villas, as well as beach palaces on the island of Sweden and villas on the island of Germany.
The Heart of Europe project includes six interconnected islands that will house a total of 4,000 housing units in 15 resorts. Construction of St. Tropez, one of the large hotels on the islands, which includes 200 rooms and recreates the atmosphere and charm of the popular French Riviera, is almost complete. The upscale Cote d'Azur beach resort, the Portofino hotel and residential buildings are slated to be operational shortly.
Earlier, the developer also announced the opening of the Spanish resort Marbella. All staff will speak Spanish, you can pay only in Euro currency, and even the resort will live in Spanish time. The resort will simulate the climate of the Spanish coast, as well as the "estilo de vida.