You decided to go to the beach and bring sunscreen, sunglasses and a smartphone for great photos.
On the beach
It's no secret that the best way to protect valuables on the beach is not to take them with you. Unfortunately, even visitors to the most elite resorts are not insured against theft. So before you go to the beach, determine what things you really need and which theft will not hurt you. You should not wear expensive jewelry, because you will not need them for tanning, but if you took the money and the phone, the following tips will help you save them.
1. Go to the beach in the company. You will be able to take turns swimming, and someone alone will always be near your valuables.
2. Use old lotion jars. You can save money, keys and phone by putting it in an empty bottle of sunscreen or other cosmetics. These jars are perfect for storing your things on the beach, because they are unlikely to attract the attention of thieves. And many modern smartphones can "swim" with you and allow you to take great underwater photos, so you can not part with them in the water.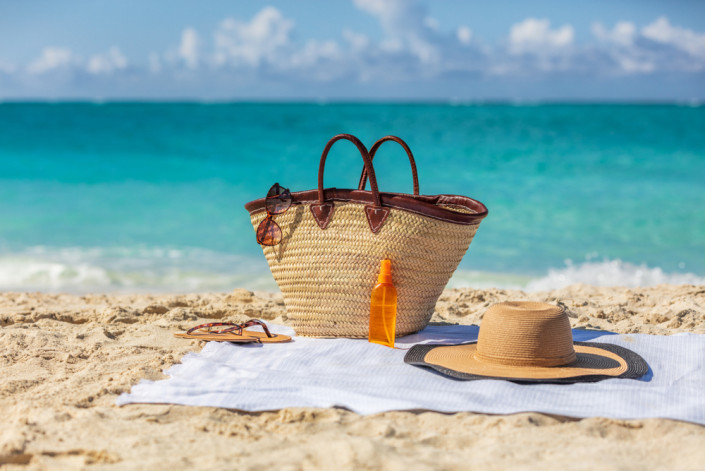 3. Install the cache. If you do not find a suitable jar at hand, you can use an ordinary bag: put in it all the most valuable and bury, and in place of hiding leave a badge, such as shoes.
4. If you come to the beach alone and you do not want to leave your things on the beach, you will help a special waterproof bag. You can put all your things in it and feel free to go swimming.
5. Refrain from bright outfits. In order not to fall prey to thieves, you should not dress brightly, it is best to dress in inconspicuous simple clothes. Keep in mind, thieves evaluate people's ability to dress. Therefore it is not necessary to attract attention.
6. Do not skimp on Zip-lock packages, preferably opaque. Special reusable bags that close can not only hide your valuables from thieves, but also protect them from sand and water.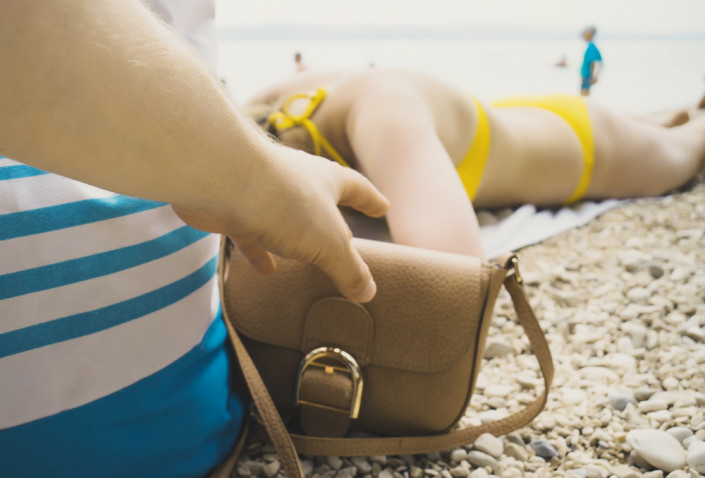 In the pool, sauna or bath
If you are going to swim in the pool or take a steam bath, it is better to leave valuables in the wardrobe. If the reliability of the wardrobes does not inspire confidence in you, pack valuables in a special bag and give for storage to the administrator.