Family doctors received from the Red Cross of Ukraine flash drives with the latest treatment protocols COVID-19, which are based on the recommendations of UNICEF, the Ministry of Health of Ukraine.
We are now facing a new wave of increasing numbers of COVID-19 coronavirus infections, which are spreading rapidly across the country. Strict quarantine measures are being introduced again in a number of regions of Ukraine.
To support doctors who are once again at the forefront of the pandemic, the Ukrainian Red Cross Society has prepared 1,000 flash drives of information on all COVID-19 treatment standards and protocols. The materials were prepared with the support of the Ministry of Foreign Affairs of Denmark, the Danish Red Cross in Ukraine.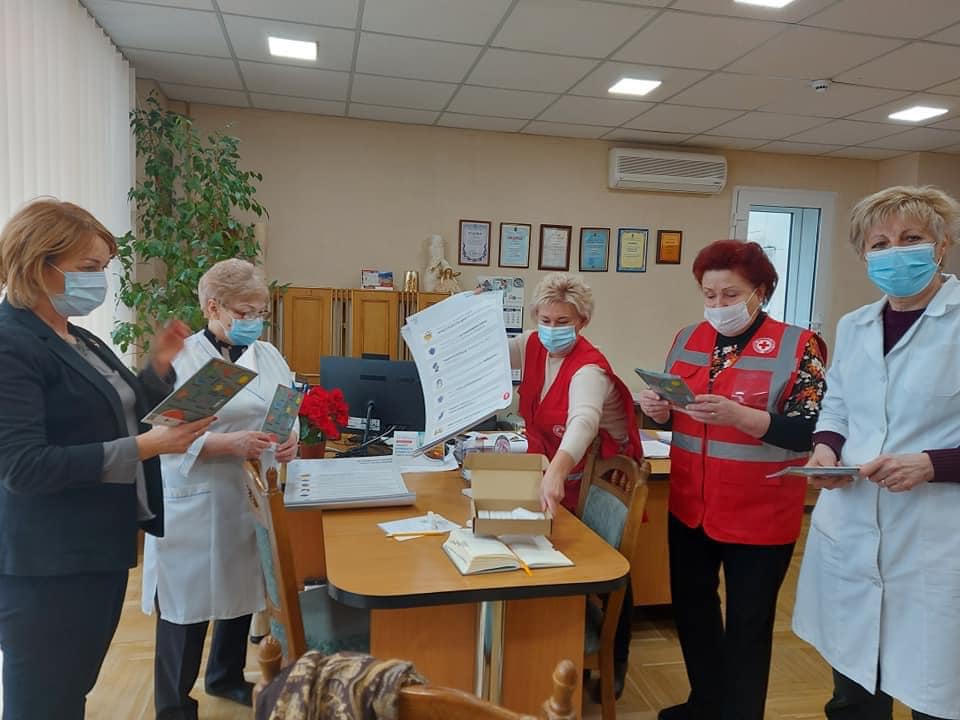 Now the Kyiv city organization of the Red Cross Society of Ukraine for family doctors of Darnytskyi district of the capital has started transferring materials. In the near future, another part of the materials will be provided to first aid doctors from different regions of the country.
We remind you that volunteers and employees of the Ukrainian Red Cross Society continue to conduct educational activities among residents of their regions on measures to reduce the risk of infection with COVID-19.
Source: official website of the Red Cross in Ukraine